Our Community Links
Our School and Community links.
PARISH LINKS:
Sacred Heart -http://www.caterhamcatholic.co.uk
All Saints, Oxted and St Ambrose Warlingham - http://oxtedandwarlinghamparish.org
COMMUNITY LINKS
We are also partners in the following Teaching School Alliances:
Paradigm & Inspire TSAs, or the TTA -Tandridge Teaching Alliance
If you are interested in TEACHER TRAINING, or a teacher/school interested in accessing CPD or school to school support please use the links below:
Paradigm TSA: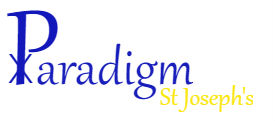 The seven Epsom and Redhill Deanery of Primary Schools are pleased to offer School Direct training places through the Inspire Teaching School at St Paul's Catholic College, Burgess Hill.
We place student teachers in our local Catholic schools and assist them towards becoming excellent practitioners. Trainees follow the full PGCE programme at St Mary's University, Twickenham and also finish the course with the QTS qualification. Trainees can also work towards Masters credits throughout the year.
If you are considering teacher training or want to discuss TSA support, please get in touch with Mrs Wheeler (Head of St Francis') or Jo Cullen, Deputy Head at Paradigm by email to paradigm@stjosephs-epsom.surrey.sch.uk
More information can be found here: Get into Teaching
For more information on the Inspire TSA please read the information below, take a look at the forthcoming events information at https://stpaulscatholiccollege.co.uk/Outreach/TrainToTeach
The Tandridge Teaching Alliance TSA is made up of 15 local schools. Teacher Training is supported through Canterbury University.
If you are considering teacher training, or want further information on TTA support, please get in touch with Mrs Wheeler (Head of St Francis') or Elke Starr Administrative Assistant - Tandridge Teaching Alliance info@ttatraining.co.uk