Governor Profiles
Nathalie Walsh - Chair of Governors since Sept 2019 (Governor since Nov 2015)
Foundation Governor since July 2019 and Parent Governor from 2015-2019.
I was a pupil here at St Francis and am proud to have 3 children going/gone through the school myself. It has always been a caring and friendly school probably largely due to its strong links in the community and Parishes. I feel community responsibility is hugely rewarding and an important aspect of my life.
My professional background is in health and social research. Having worked in the NHS for several years managing large research programmes, I then began working for myself as a research consultant. I am pleased to be able to transfer my project management skills and data analysis and presentation skills to my governor role at our school. I have learnt so much through my role as a governor at St Francis and enjoy being part of the school's growth and development. I am passionate that children have a rounded, challenging and fun education. They must feel safe and valued and ultimately enjoy these foundation years of their lives.
Mary Tomlin - Local Education Authority Governor

Local Education Authority Governor since 1991
It has been my privilege to serve as the Local Education Authority (LEA) Governor of St. Francis' Catholic Primary School for more than 25 years. I am fully committed to our catholic system of education within the public sector. All my four children attended St. Francis where I believe they made a good start in their education for life and four of my five grandchildren now attend catholic schools in Leeds. I hope that my long experience as a governor and as a chartered accountant working mainly in the charity and NGO sectors make me a useful member of the governing body.

Anton Padmasiri
Foundation Governor since March 2015
This is my first ever assignment as a school governor. I have 2 daughters both pupils at St Francis. I am currently employed at Fidelity Worldwide Investment as a senior product manager. At Fidelity I am primarily responsible for the compliant and competitive management of the pension product we offer customers. I have been within the financial services sector for almost 15 years with experience gained within banking, brokerage, wealth management and investment platform organisations. I have qualifications in management accountancy and financial services.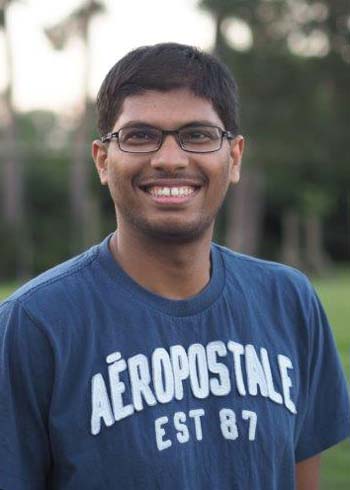 I hope to engage effectively with the fellow governors and apply the knowledge and experience gained through working on large-scale change programmes within the private sector towards improving the learning experience of the pupils and the teaching experience of staff at St Francis.

Angela Eade - RE Lead
Foundation Governor since March 2015
I am very pleased to be appointed to the Board of Governors of St Francis' School, where I hope that the skills which I have learned during my working and family life will prove to be useful.
My work experience has been within the recruitment and training industry and I progressed through the ranks before being involved for many years at a senior management level. In my final position, before retirement.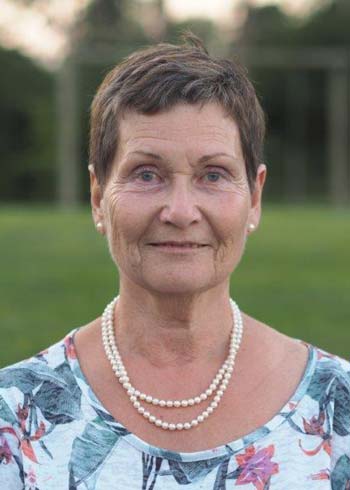 I was responsible, not only for recruitment and training, but for the marketing and PR of the company.
My family have always been involved in our community and I served for many years on the PTA at my children's Catholic school, where I ended up as chairman. I was a member of the parish council in West Norwood, as well as serving on numerous committees over the years.
I look forward to being an active part of the St Francis' Community.

Kate Ashforth - SEND Governor
Foundation Governor since September 2016
I was delighted to join the team of governors at St Francis School, as I feel very strongly about education for all. With a background in healthcare as the Speech and Language Therapy Manager at the Royal Marsden Hospital, I have a keen interest in supporting all ranges of ability. In my early career I worked with children with speech and language delay and am highly aware of the importance of communication as building blocks for ongoing education.
Having moved to Caterham relatively recently, it is a wonderful opportunity to be involved in the centre of the community and with such a dynamic school. Our daughter has just turned four and is currently at nursery but will be starting school in 2017. As a Catholic I firmly believe in the ethos of the school and highly value a Catholic education.
I hope to bring my healthcare background to the governing body and contribute in continuing to drive the school forward.
Eleanor Hooper - Foundation Governor and Safeguarding lead
Foundation Governor from September 2017
I was delighted to be appointed as foundation governor for St Francis having previously been a pupil here myself and now a parent to my two wonderful daughters who both attend the school.
My professional experience and expertise is in education as a key stage co-ordinator for Science in a local secondary school. I believe in education for all and that all children should have access to a safe and happy environment in which to learn.
Emma Gawn - Parent and then Foudntaion Governor since Nov 2018
I have two children at St Francis and I'm delighted to be part of the governing body where I hope I will be able to combine my personal and professional roles to help shape St Francis and its ever changing needs.
I am a primary school teacher with 18 years experience. I spent 7 years teaching in a mainstream school before moving to a SEN school where I have been ever since. I teach children with a vast range of learning difficulties, write and implement Education, Health and Care Plans and work with many educational and health professionals.
I thoroughly enjoy being part of the St Francis community. I'm an active member of the PTA; organising the Summer Funday and being class rep. I'm keen to support the ongoing improvements of school/home communication.
Every child deserves the opportunity to fulfil their full potential in a happy learning environment and I contribute positively to decision making processes of the governing body.