Cherry Class Farm Visit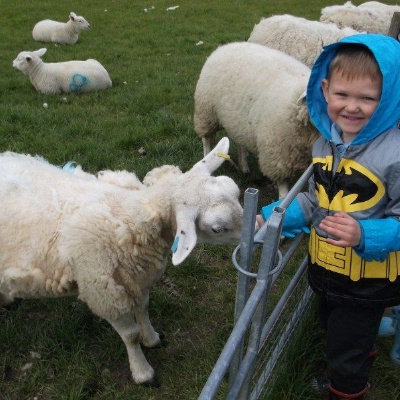 Cherry class visit the farm!
This week Cherry class went to Ladyland Farm. The children became farmers for the day and had the job of feeding all the animals: the sheep, goats, calves and the pigs. The children also had a chance to hold some of the baby animals new to the farm including: chicks, rabbits and a kid! After all the animals were fed we went on a bumpy tractor ride which the children loved even though it began to snow! Finally it was time for lunch and the children ate their picnic together before playing on the tractors in the field. Cherry class behaved so well and listened carefully to Farmer Jan. This week they have been writing recounts of their trip to the farm and by the sounds of it, they had a super time!