Disability Awareness Day & Queen's Birthday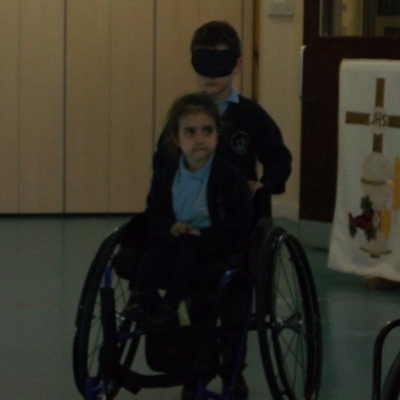 Disability Awareness Day and Queen's Birthday
The week began with a visit from John McCorkell who was born with cerebral palsy. He talked to the children about his disability and how it affected his life and led a question and answer session. He also chose a few children to try using the wheelchair, whilst wearing a blindfold and listening to instructions.
The next big event of the week was the Queen's 90th birthday. The children enjoyed looking at pictures of the Queen throughout her reign and learning some interesting facts! We also made cards, Union Jack flags and crowns to celebrate.
This week we have been looking at the story of Jack and the Beanstalk. The children wrote descriptions of their favourite characters and painted pictures. We have also had great fun making our independent learning choices!