Chinese New Year and Pancake Day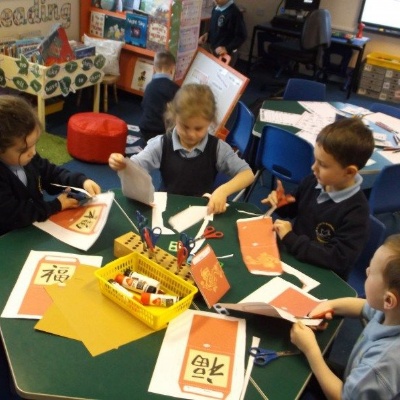 Posted on February 9, 2016
Celebrating Chinese New Year and Pancake Day in Apple Class!
Apple Class have had great fun this week learning about Chinese New Year. We read the Chinese zodiac story and looked at how Chinese New Year is celebrated. We then made dragon masks, lucky envelopes with an even number of coins in for good luck and practised writing letters and numbers in Chinese!
Pancake Day was also a treat. The children loved story- 'Mr Wolf's Pancakes' and choosing their own delicious toppings for their own pancakes.