September Fun in Apple Class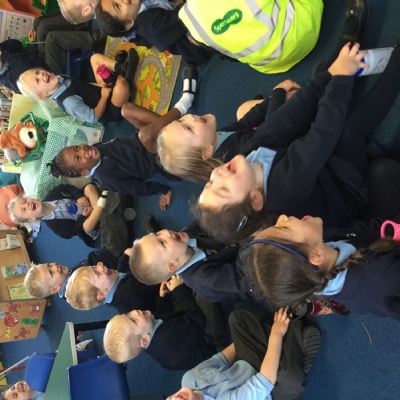 We have all settled into Apple Class well and we have been learning class routines and rules. We have been having lots of fun, getting to know each other and making new friends! We have got really good at lining up in the mornings and coming in by ourselves. We now know our way around the classroom and where things belong. We are learning to do things for ourselves and follow instructions.
We love playing outdoors, especially with the sand and water tray. We are learning to keep the sand in the sandpit 😁.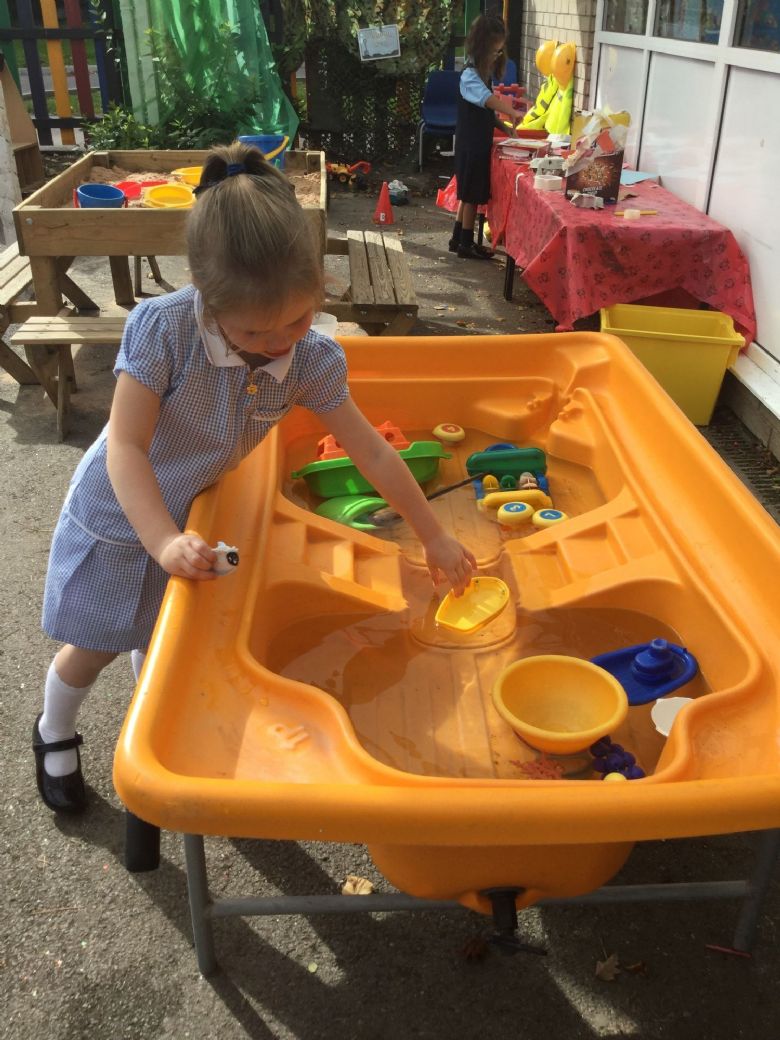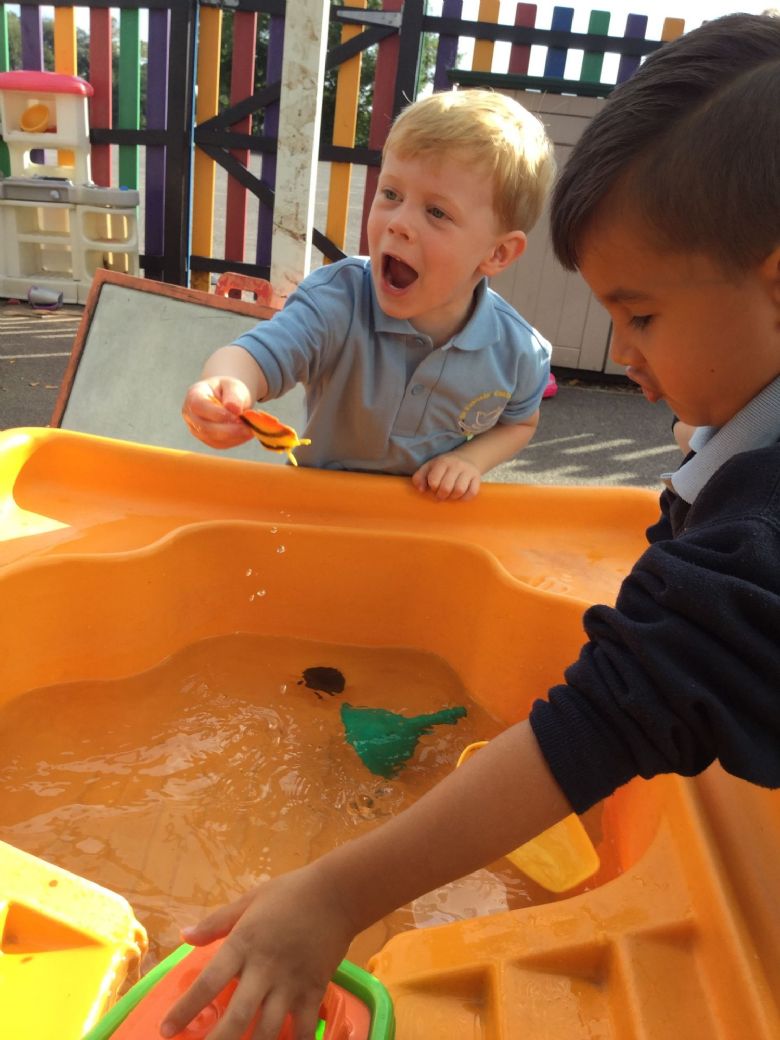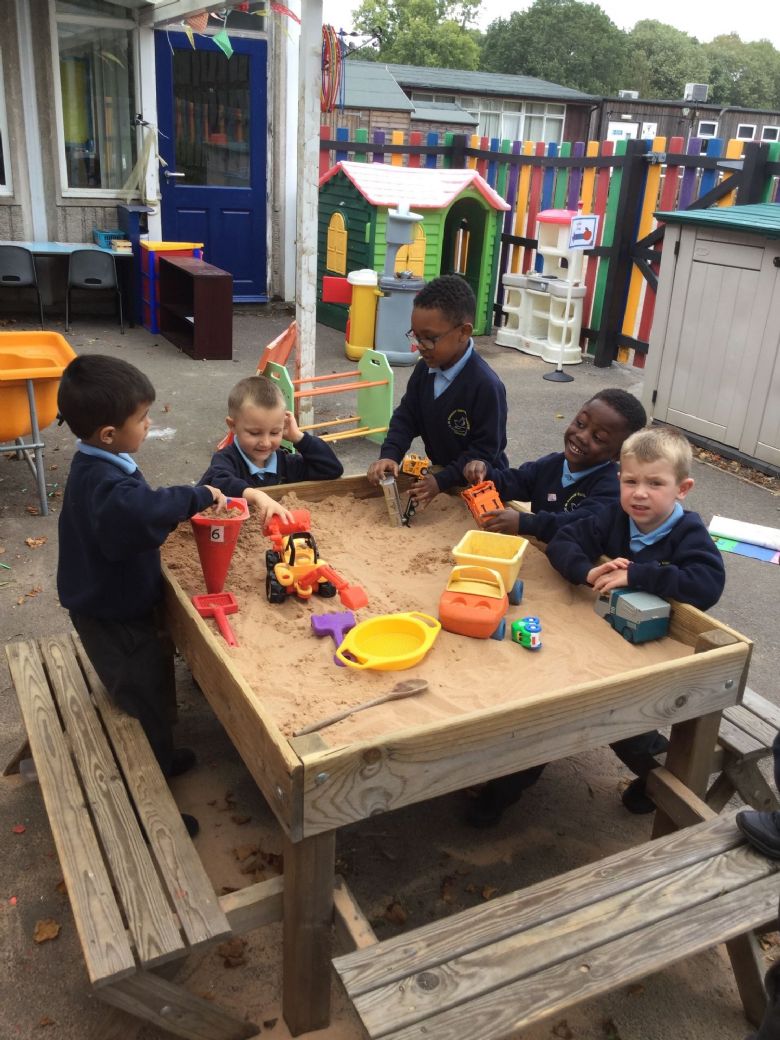 We really enjoy singing and playing with the instruments in our music lesson. Mrs Hardy is very impressed with our singing and good listening skills! Our favourite song is 'Big Red Combine Harvester'.
We are very good at counting! We enjoy playing number games and order numbers to 10.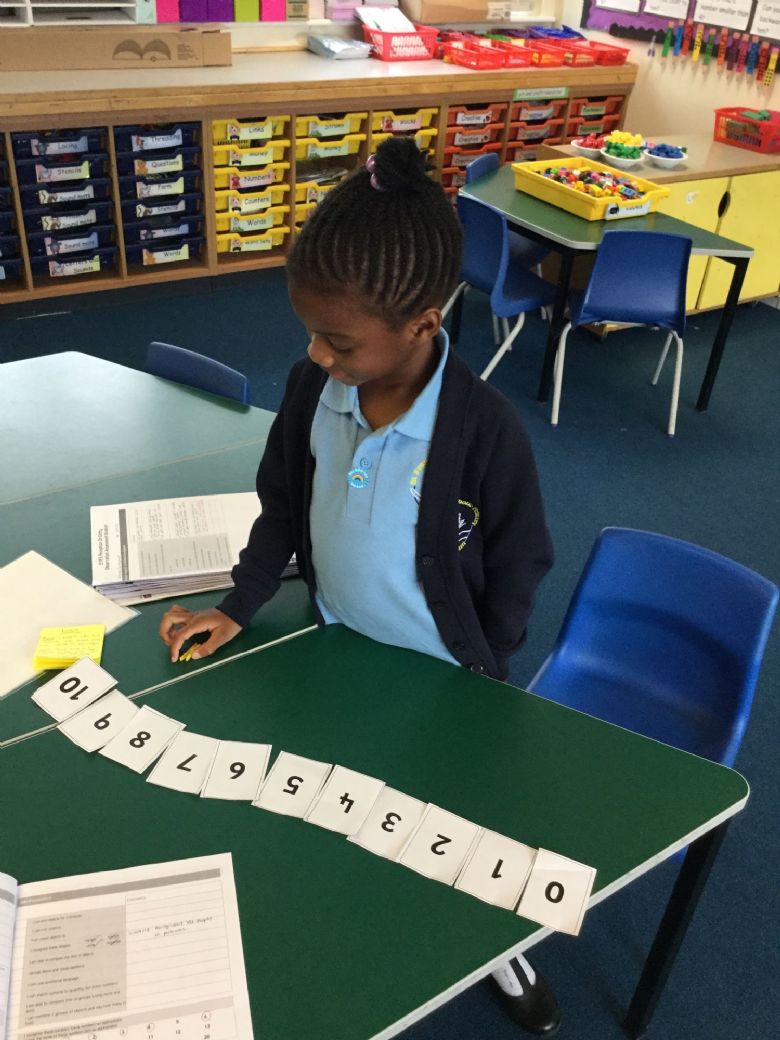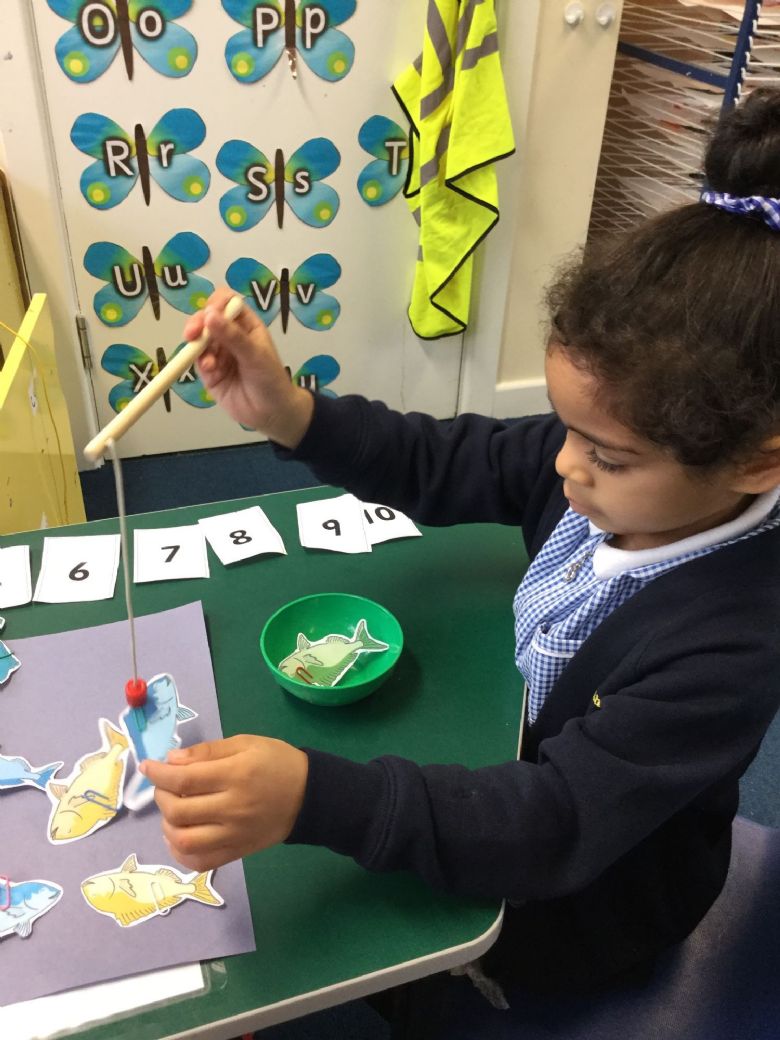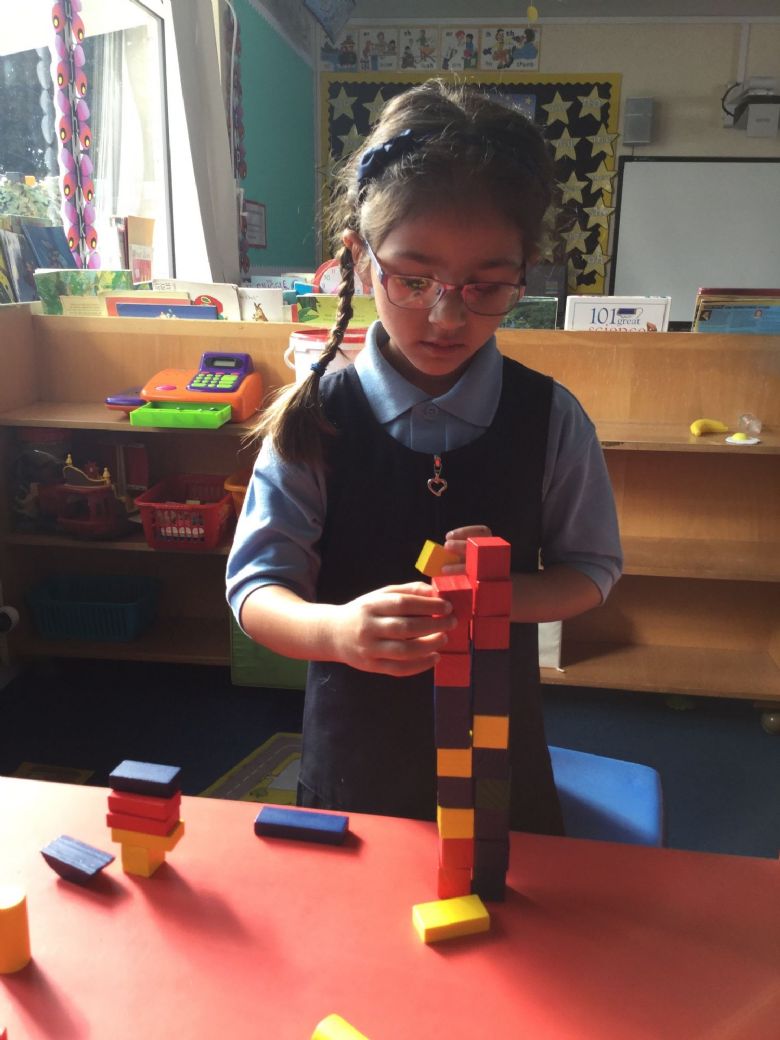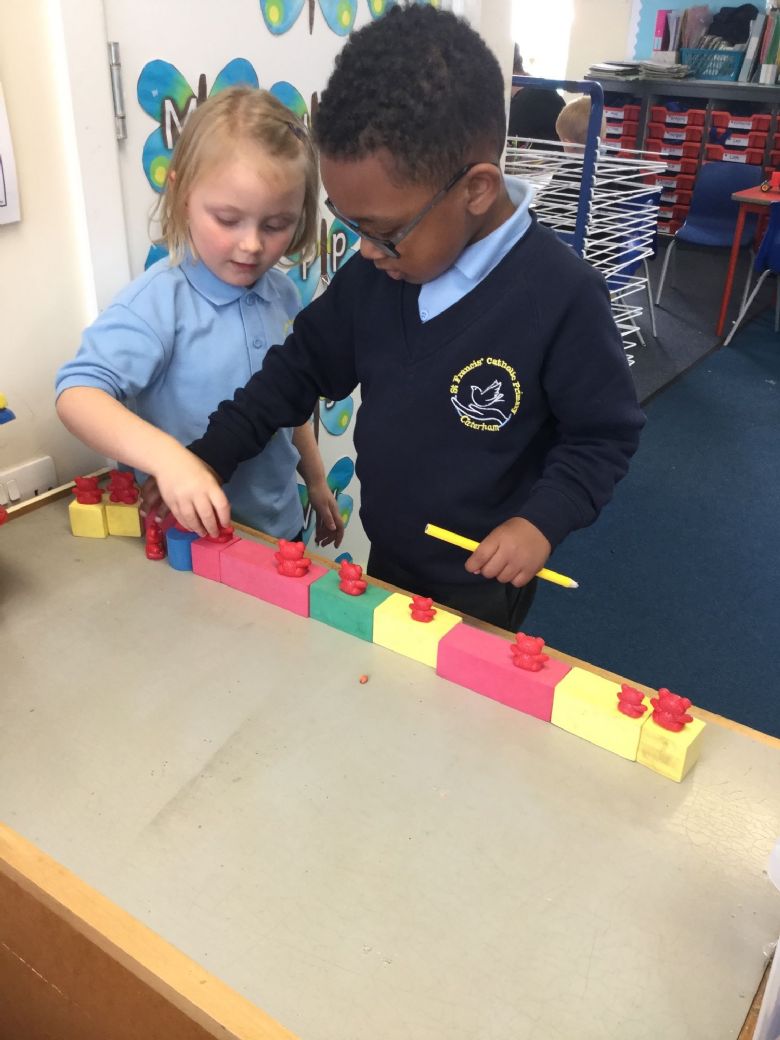 We have been trying really hard to learn our sounds and form the letters too. This can be a bit tricky but we try our best. We enjoy practising our name writing too! We like being detectives and looking around the room with magnifying glasses to try and find objects for our sound of the day!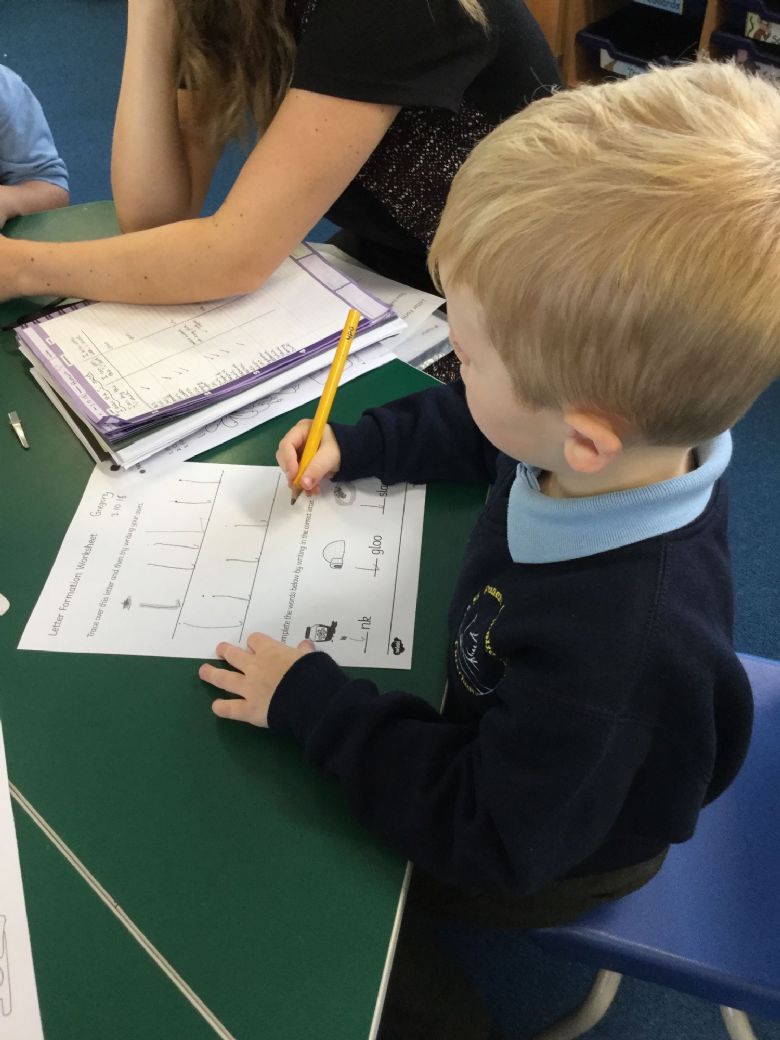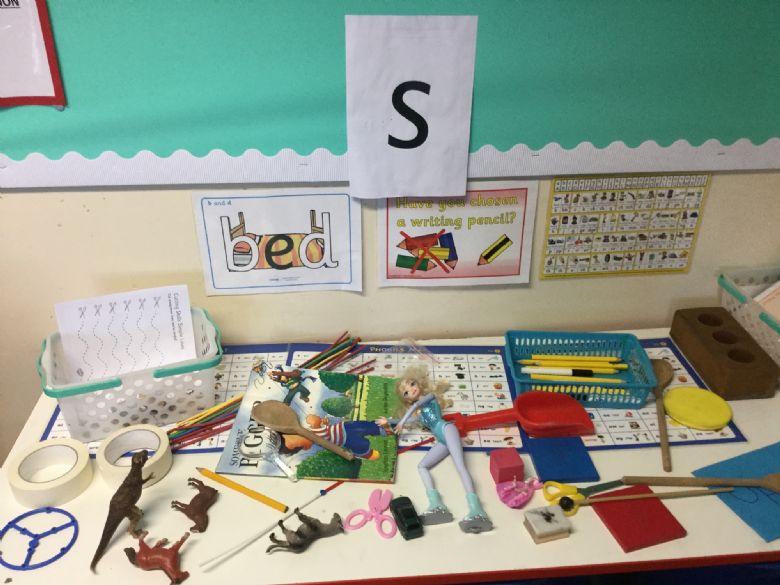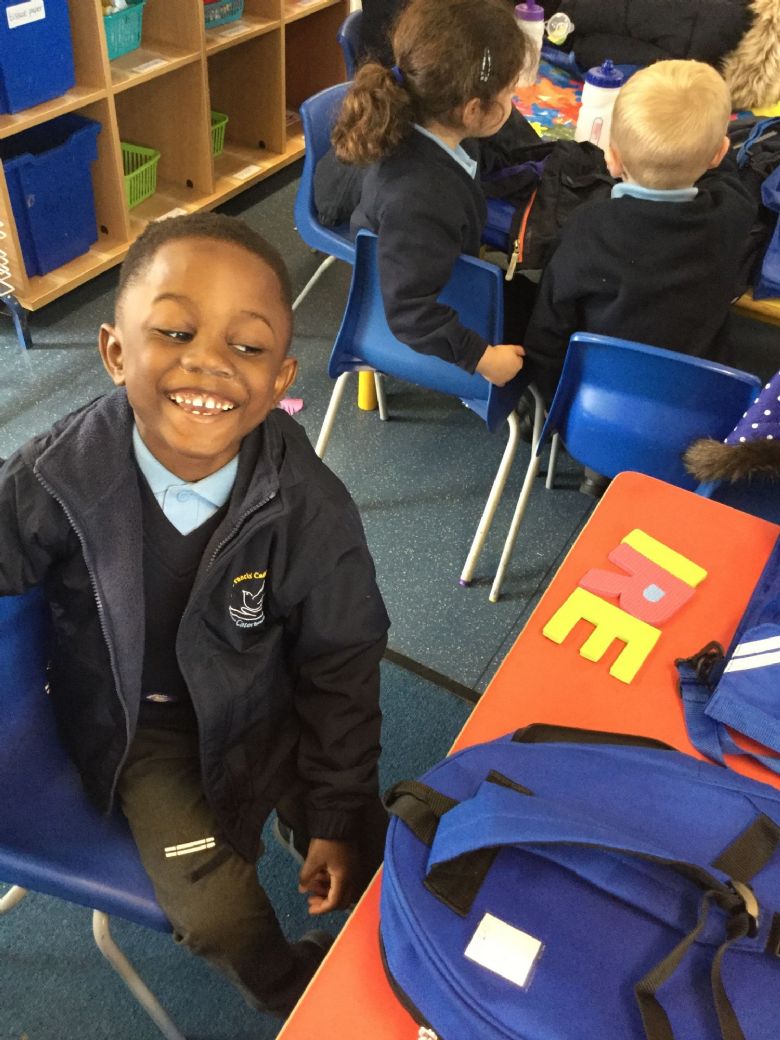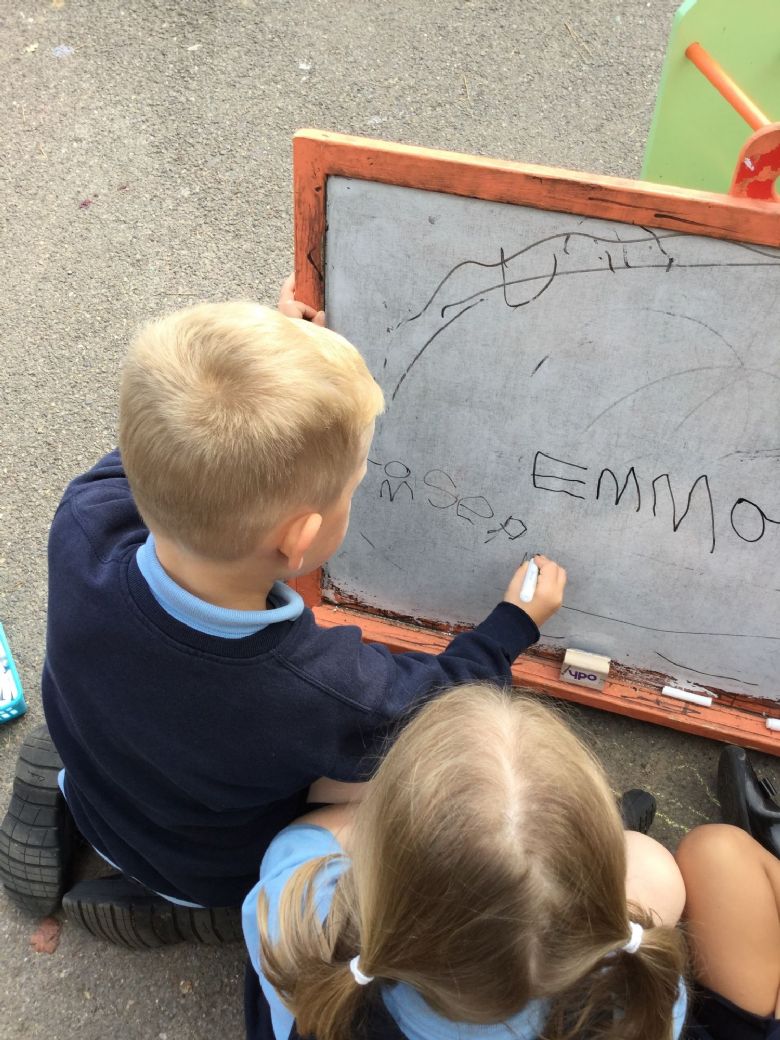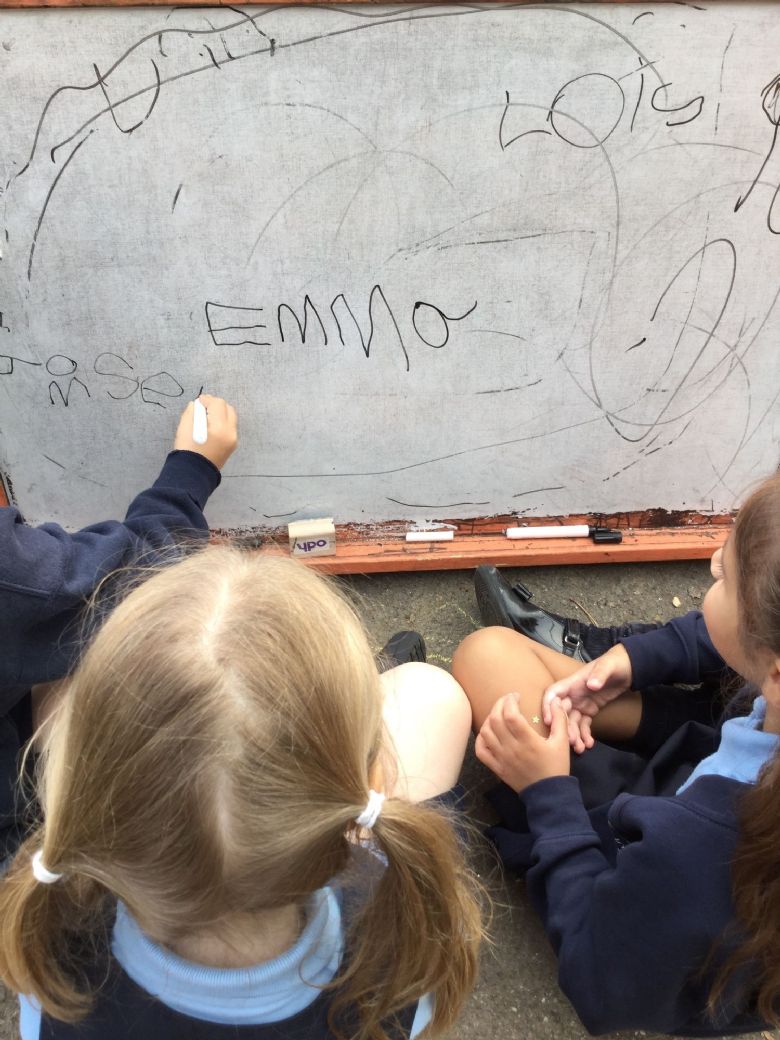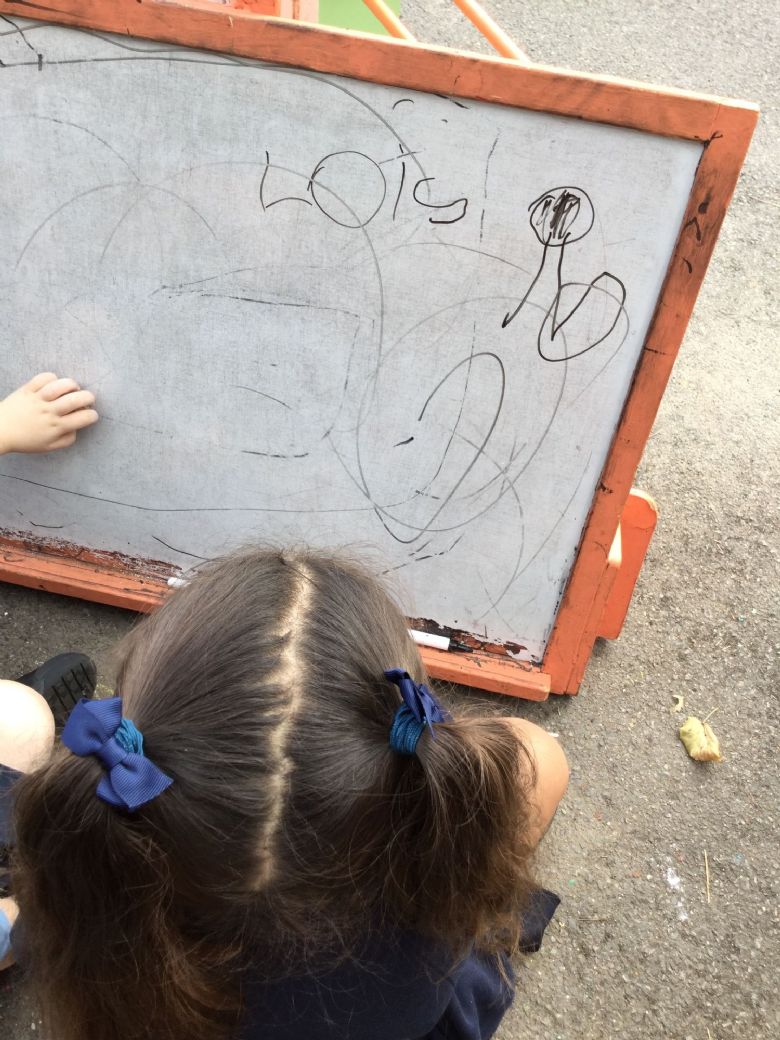 When we are in our garden we love playing in the construction area together, helping each other to build the tallest tower or a spaceship! We take turns and are proud of what we create together.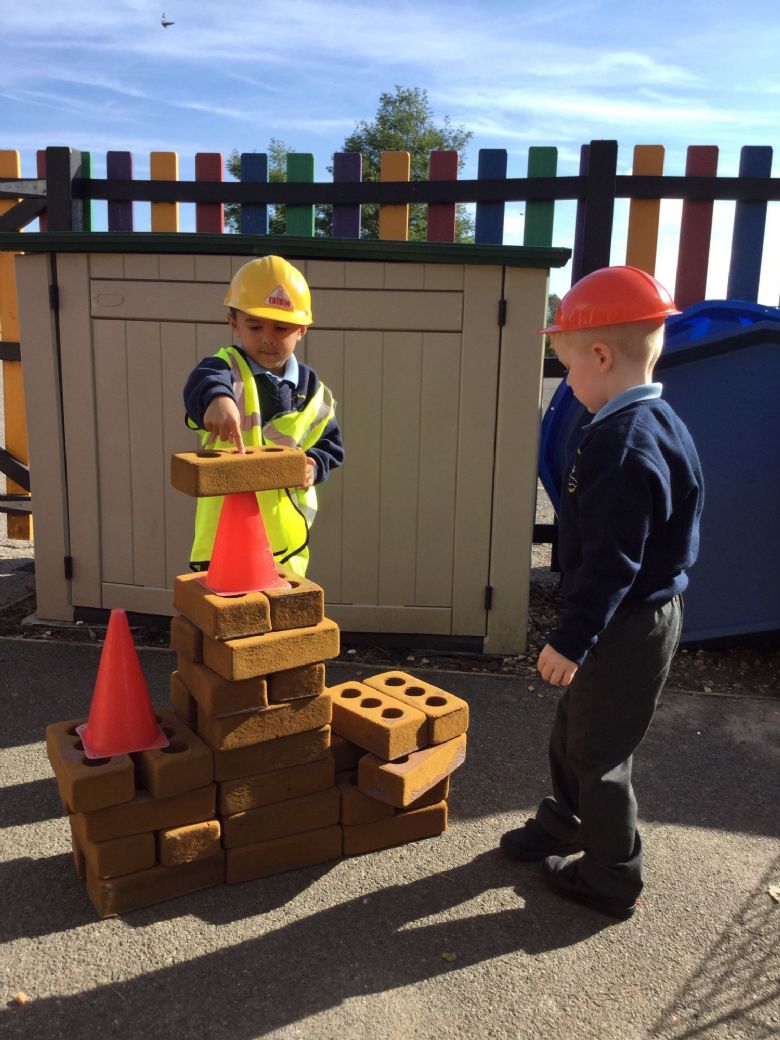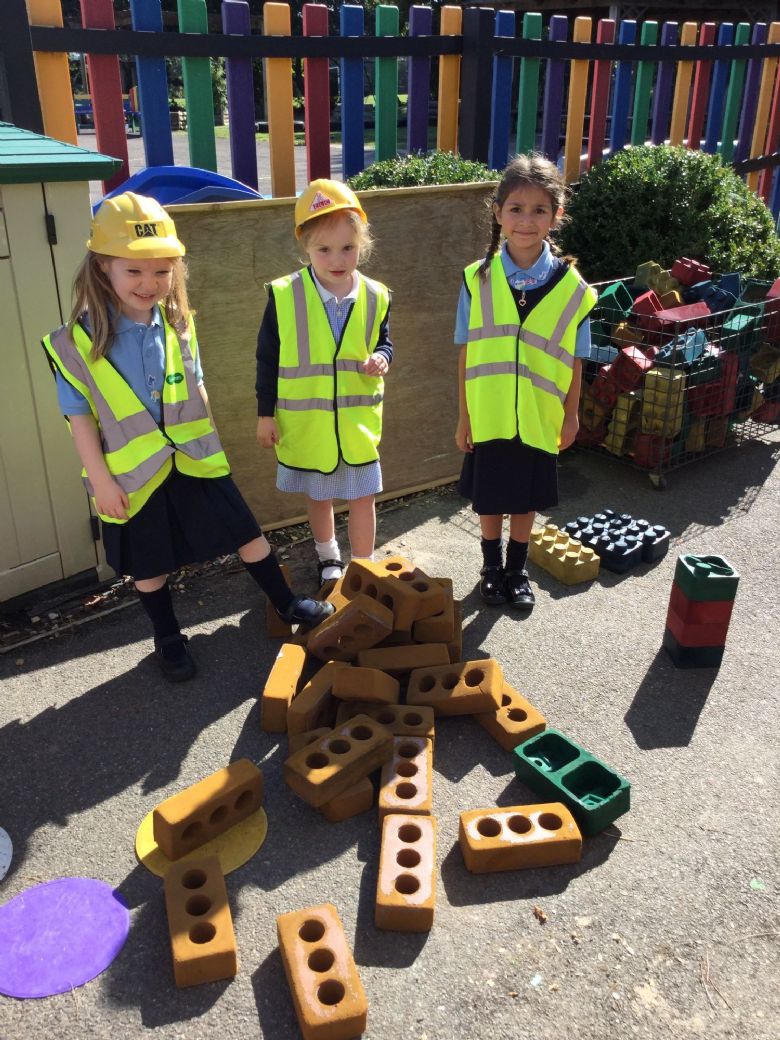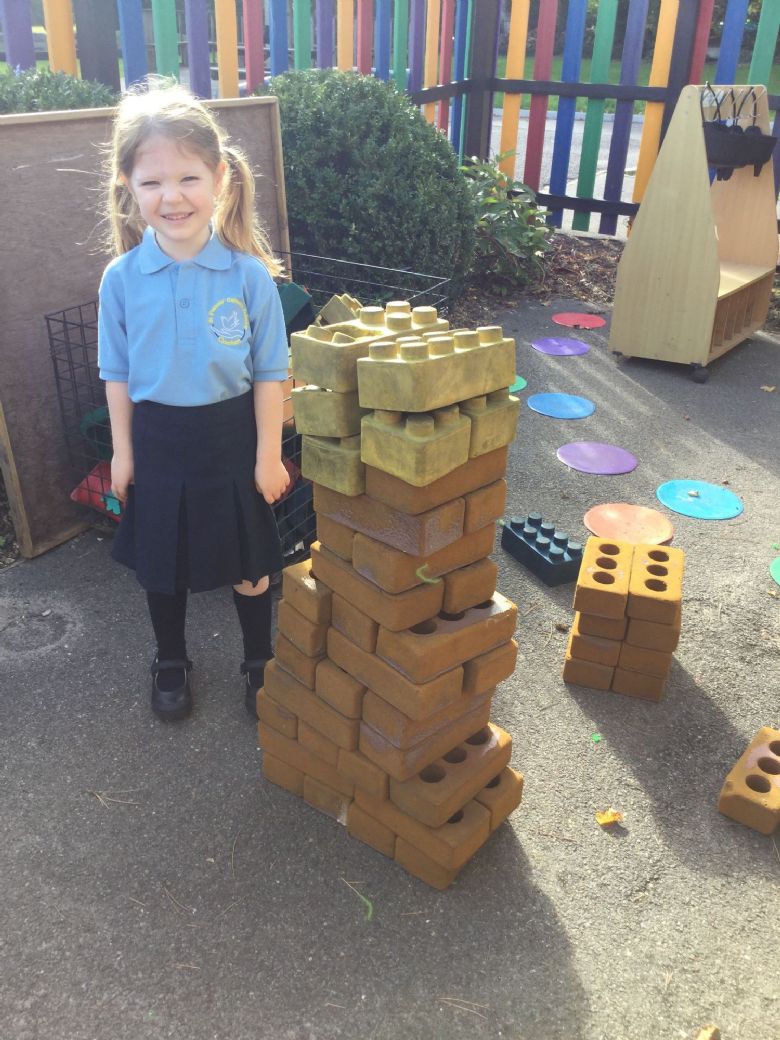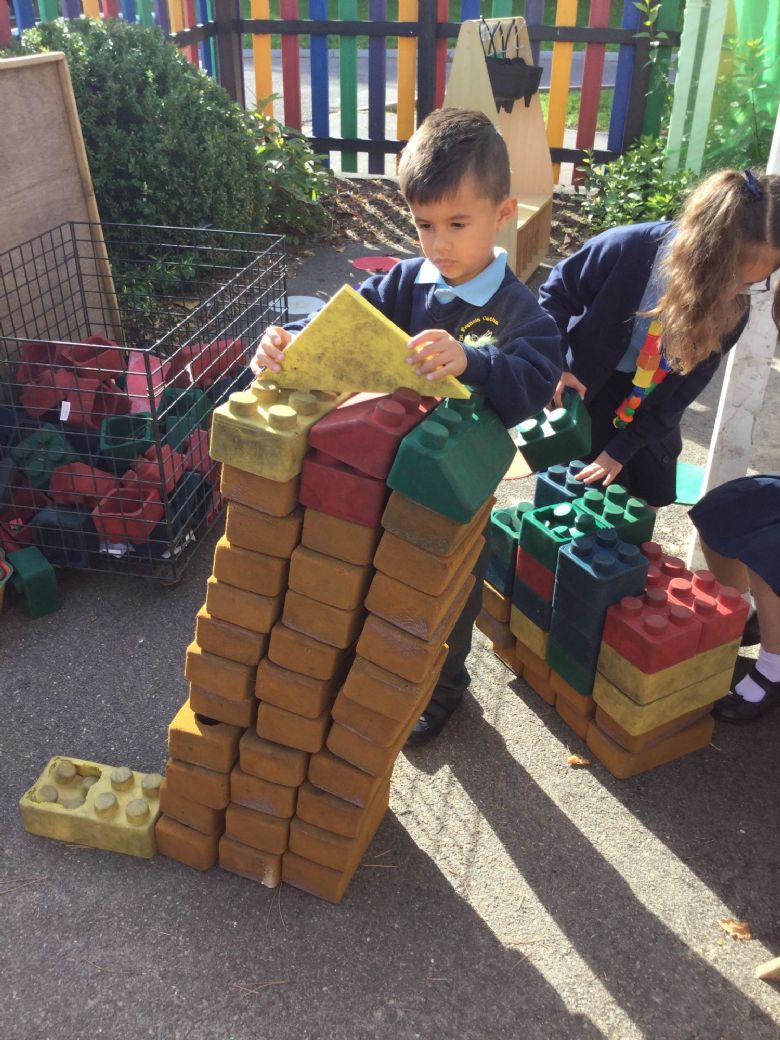 We are getting really good at making patterns with the peg boards and necklaces using the threading beads. Miss Denny is really impressed when we do it all by ourselves!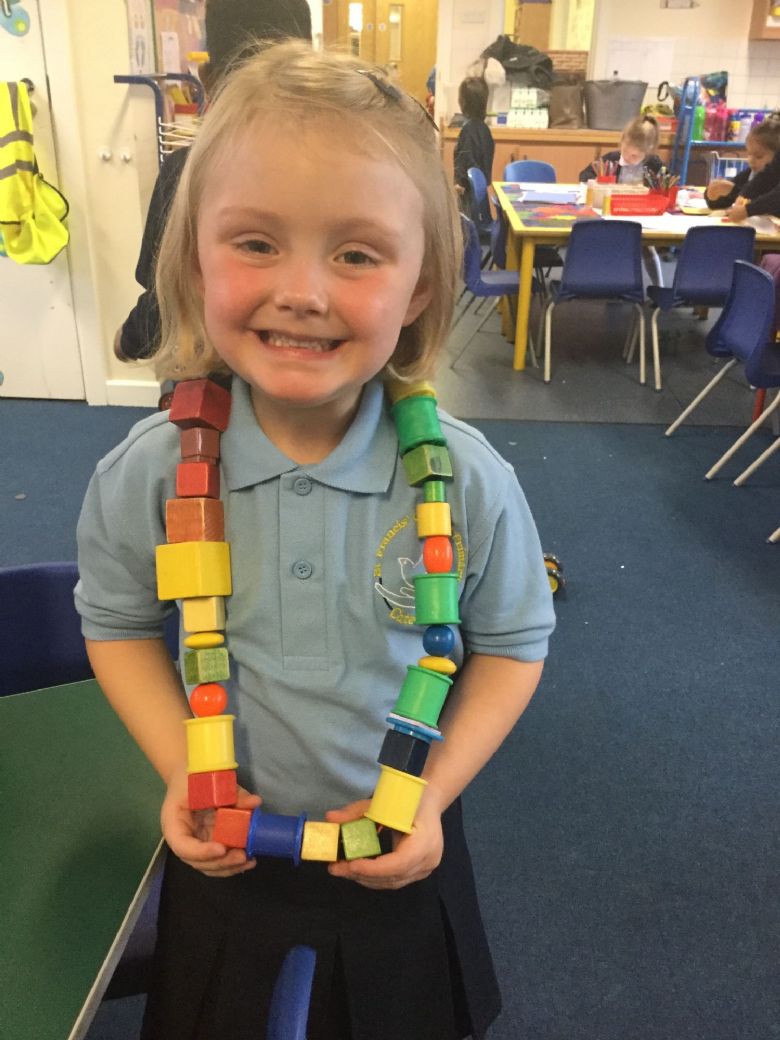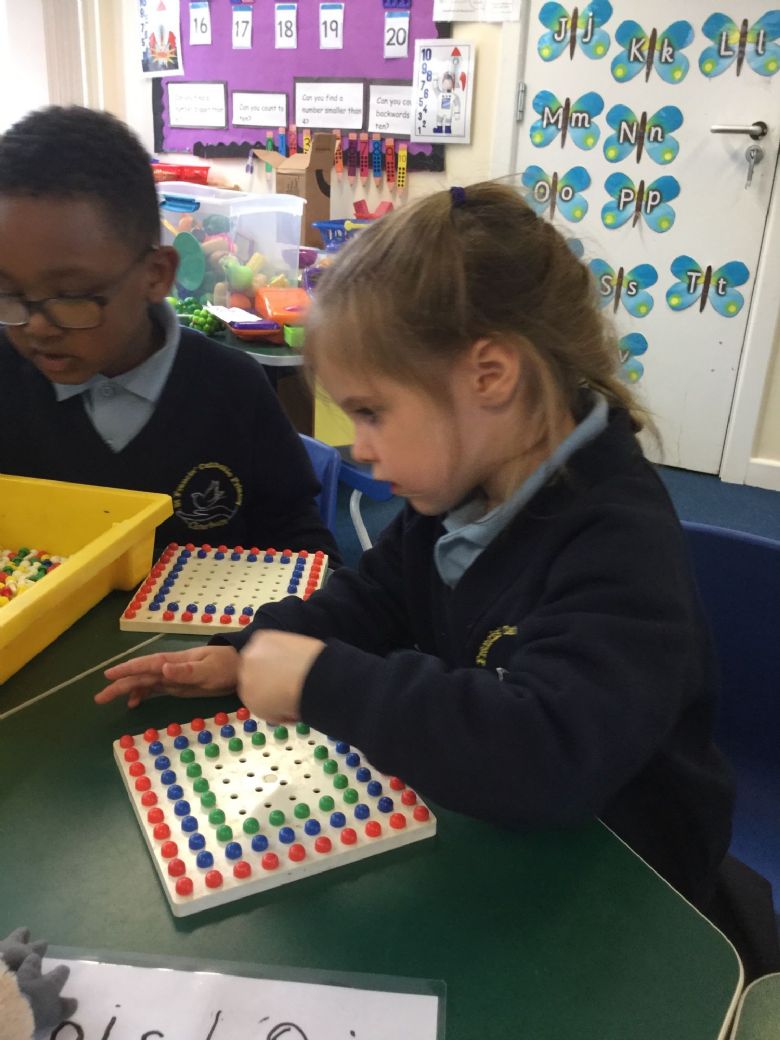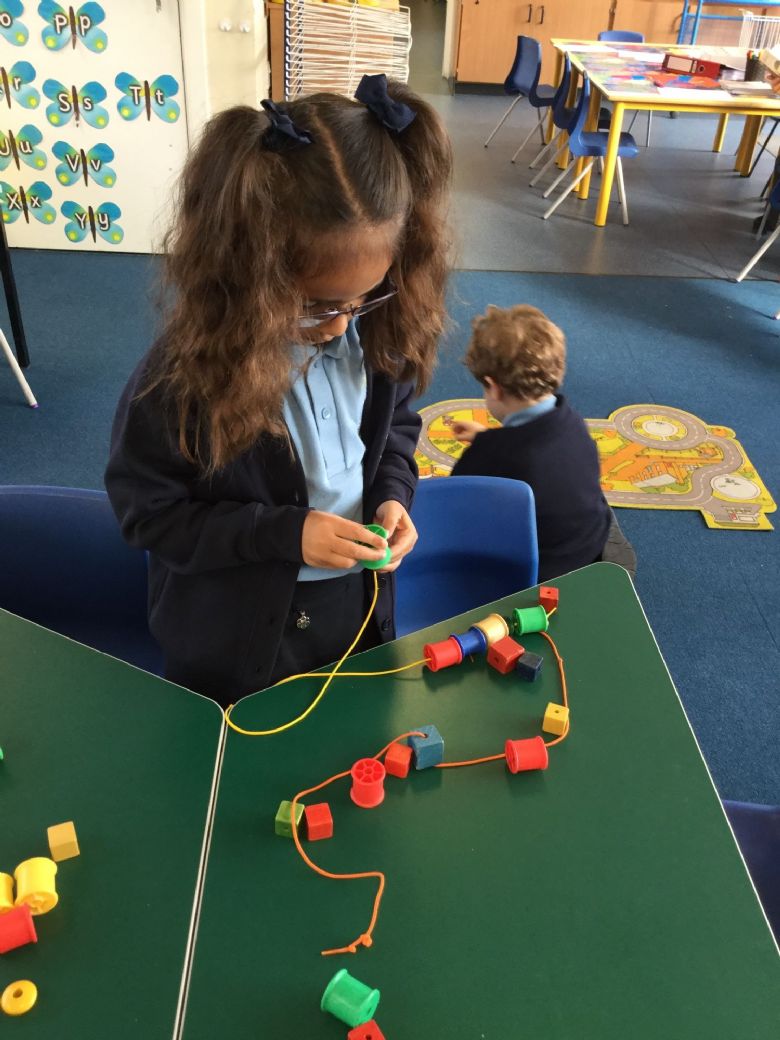 Some of us enjoy dressing up in the role play area or playing in role as a chef or shop keeper in the kitchen area. We often make Miss Denny and Mrs Turner their lunch. Miss Denny likes a burger served with grapes and an ice cream🍔🍇🍦.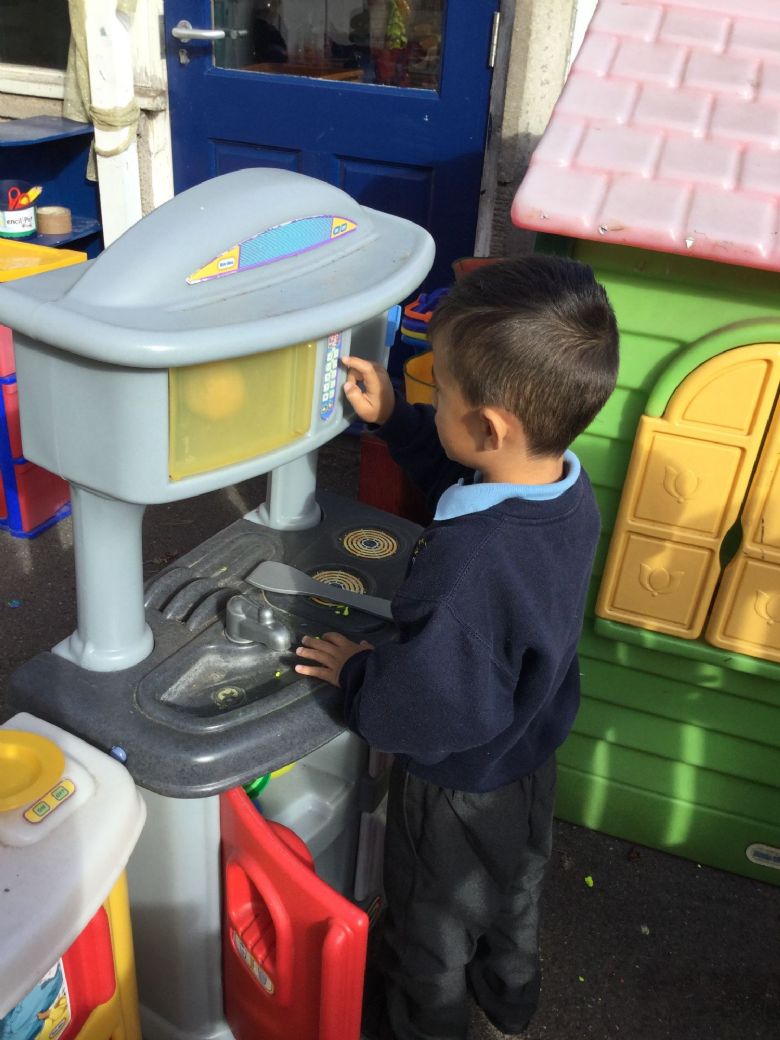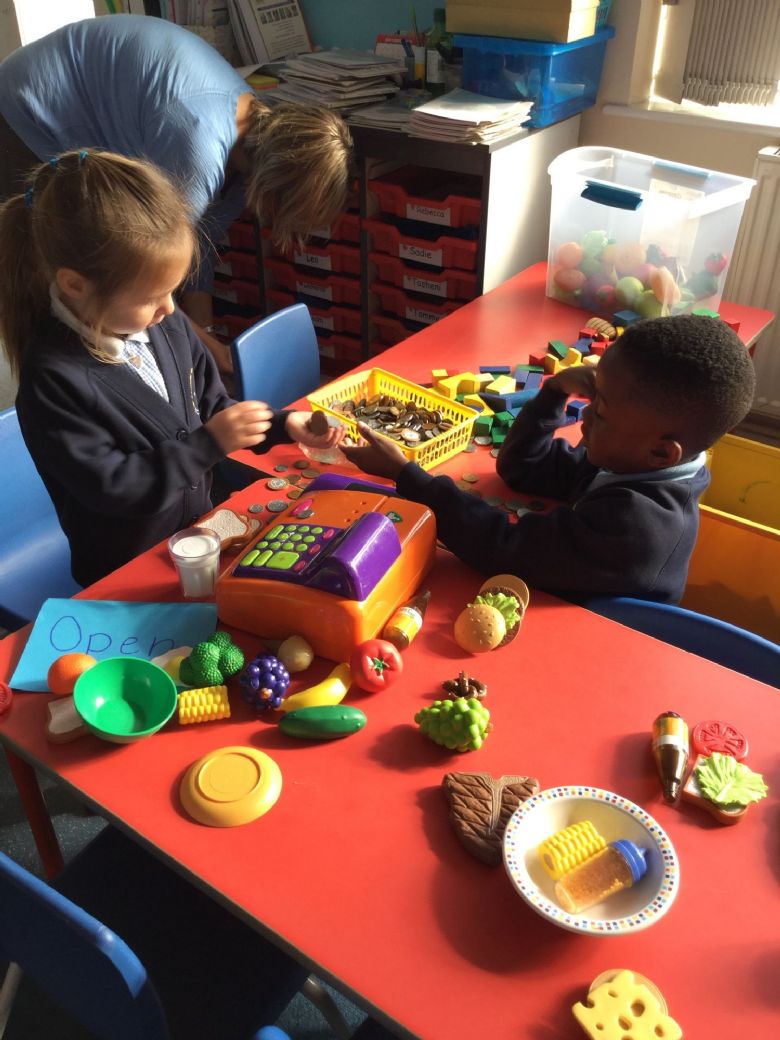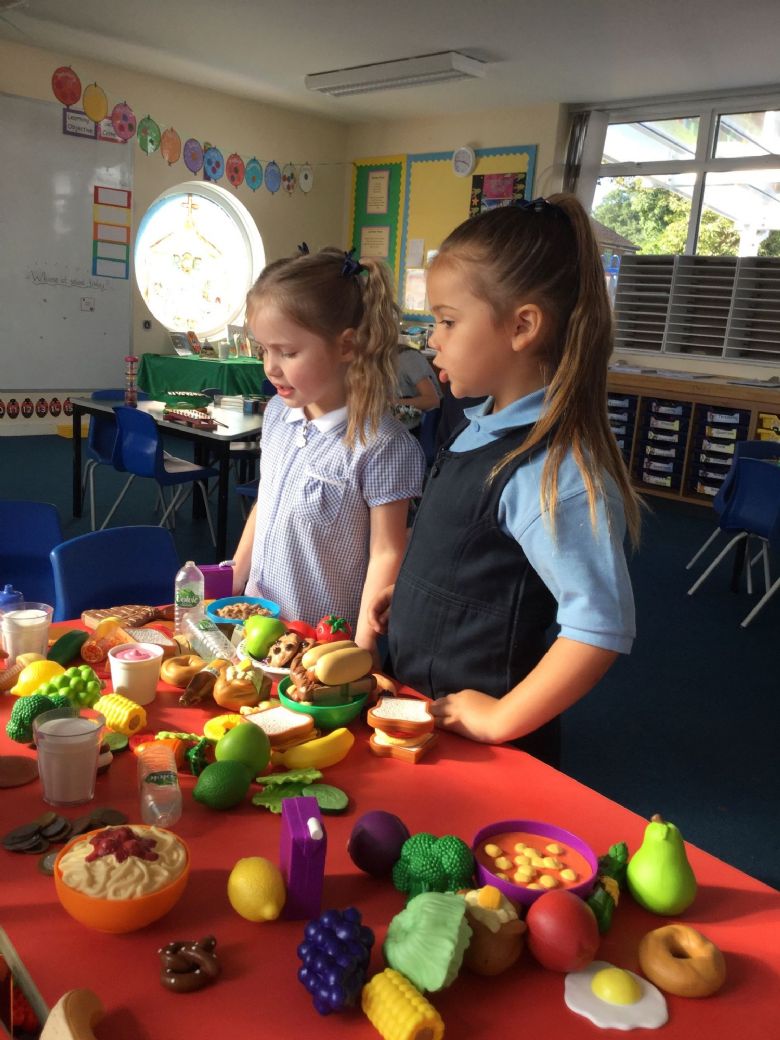 We have made friends with children that enjoy playing with similar things. We love creating our own train set and talking with the dinosaurs.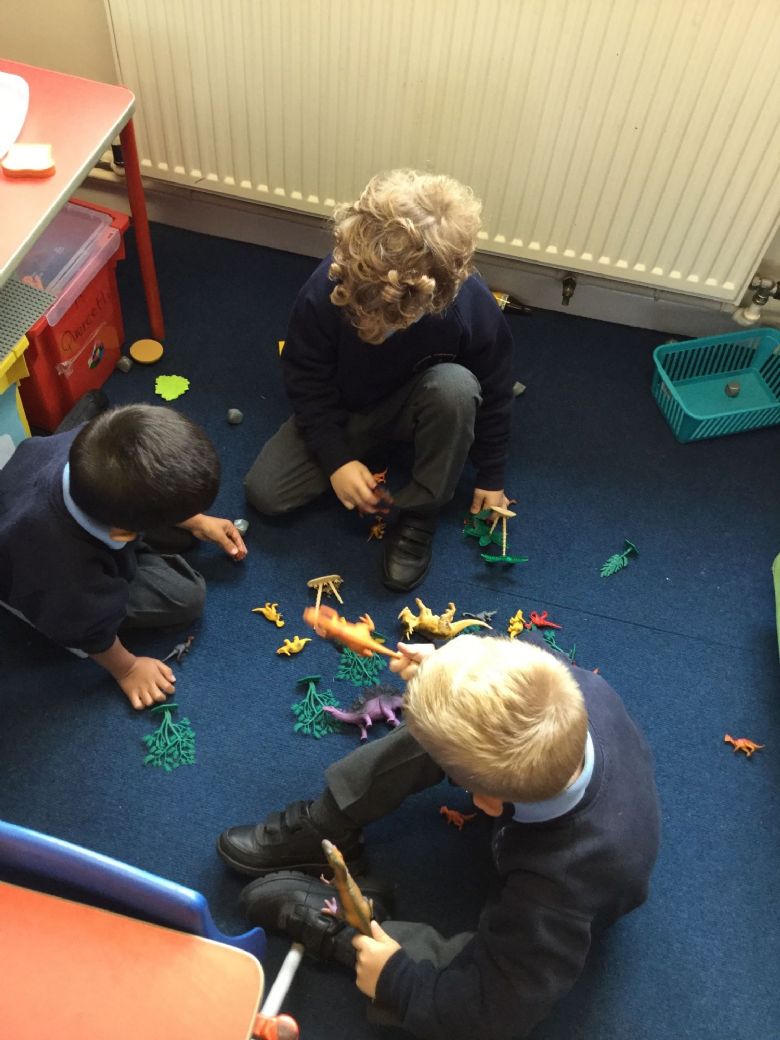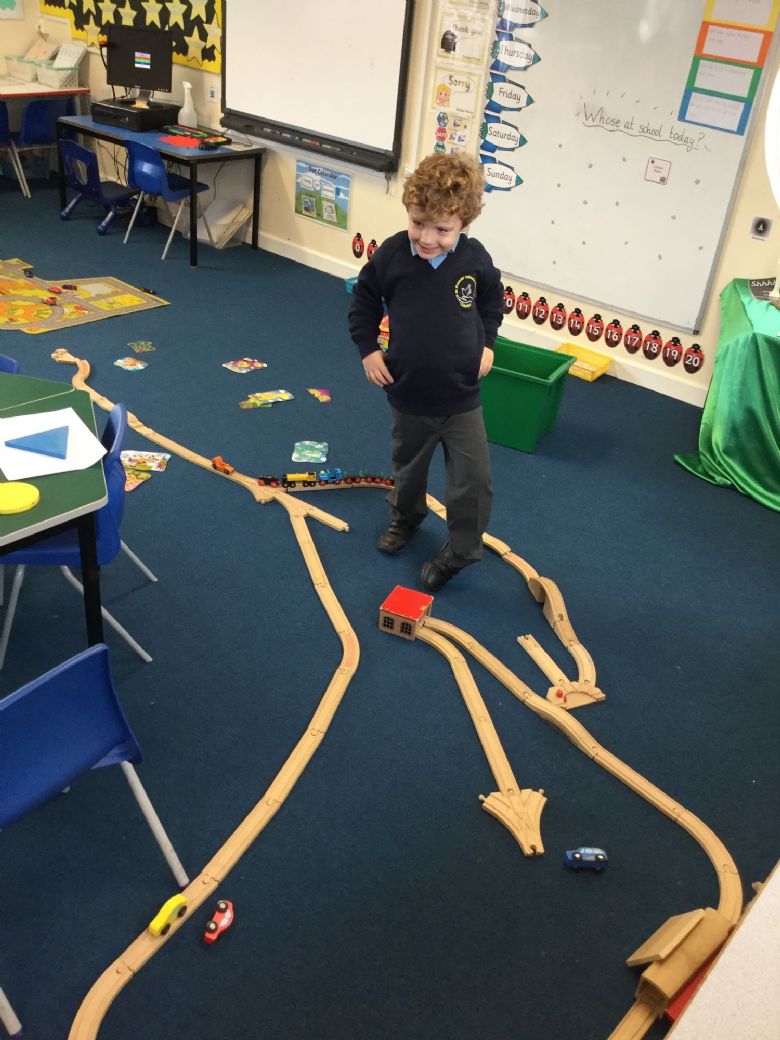 We are enjoying Apple Class and looking forward to learning lots more this year. Thank you to all our amazing parents for helping us to settle so well!