Summer Term 2019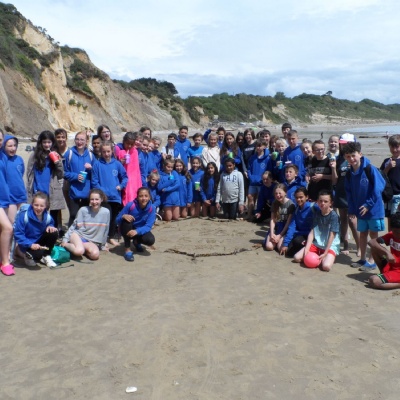 One of our many wonderful memories from this year!!
It has been an incredibly busy term for Year 6 - Here is the low down...
After a lovely Easter break, we came back to some fairly intense SATs preparation, but the children all coped admirably and took the whole thing in their stride!
The week following SATs was Bikeability and all the children did a fantastic job.
After a swift half term, it was Kingswood - What a wonderful week we had!
On 18th June we had the chance to meet other children from our local deanery schools, who we would be going to high school with at our annual Deanery day event.
From then on in all our efforts were directed towards putting on the 'Show of the Year!' We think that you will all agree that the children were spectacular and we thoroughly enjoyed the whole experience!
We have hopefully left the school with a legacy of enjoyable playground games, which we taught them during outdoor day.
The leavers disco was a huge success and the children had a whale of a time, albeit a little sweaty!
our trip to the cinema to see The Lion King was another lovely day spent together. The children were brilliantly behaved and fun was had by all!
We will be rounding off the year with our leavers' mass on Tuesday and our assembly on Wednesday, where we're sure there won't be a dry eye in the house!
Well done to all of our Year 6's for a fantastic year!
We wish you all the very best for September and we hope you have a lovely summer break - pop in and see us sometime!
Mrs Cox and Mrs Linehan x