Lung Capacity Investigation!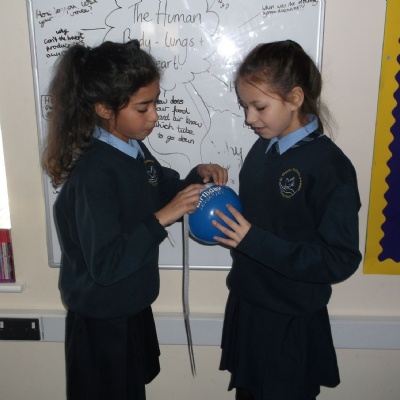 This term the children are learning about their bodies.
The children have been learning about the respiratory system - they should be able to explain the complex process to you! They found out their lung capacity and then investigated whether there was a correlation between the class' height and lung capacity. They recorded their results and presented their findings as a scatter graph. Here is a picture of two of the girls mid investigation.