RE- Learning about the Bible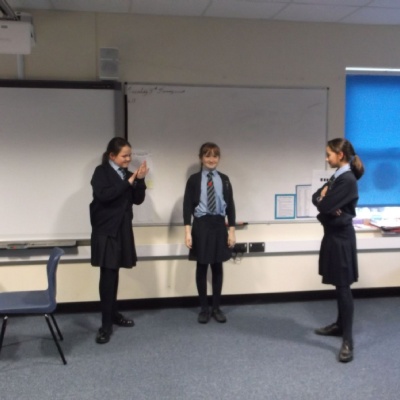 The children have begun a new RE topic: Sources.
The children have been learning about the Bible as a religious source. In this lesson, the children were looking at the positive messages and morals some of the religious parables teach us. They chose their favourite parable and had the option to modernise/interpret it through writing, art or drama. Here is an image of some the girls acting out their chosen parable: The Prodigal Son.