British history!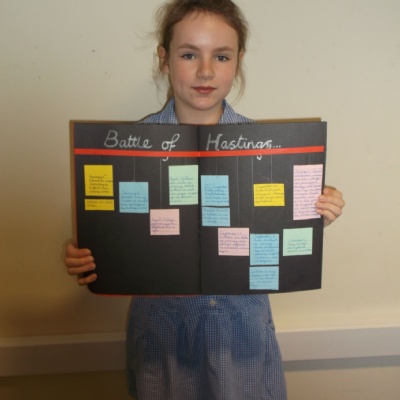 This week we've been learning about the Battle of Hastings...
The children have showed great enthusiasm when learning about their British history. They were able to analyse sources and order them chronologically. They were also able to discuss political motives and military tactics of the throne's claimants throughout this turbulent time. Here is an image of one of the timelines the children created.
Next we are learning about King John I and the Magna Carta!