RE and Reflection and Maths and Fractions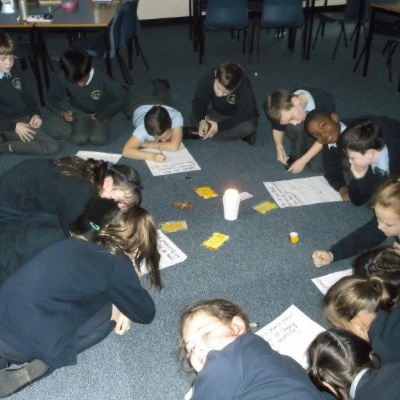 Posted on December 9, 2015
Update on RE and maths:
Last week in RE the children were learning about life choices and were able to really reflect on the topic. The children really enjoy our RE lessons because they understand how special and unique they are in comparison to other lessons. For example, we start the lesson by dimming the lights, lighting the candle and reflecting on the week so far. Here are some photographs I just had to share because the children look so peaceful!
In maths we have been studying fractions over the past two weeks. We have used lots of manipulatives (practical resources) to help the children visulise the fractions to secure their understanding. Here are some images of a children working together to order, sort and group the fractions.