Blast Science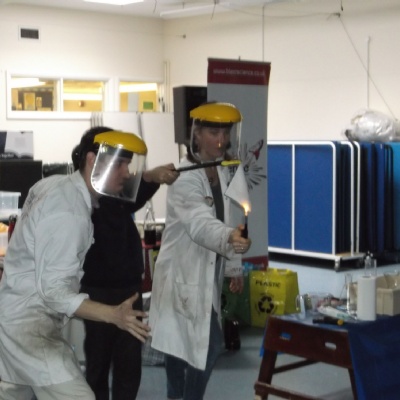 Solids, liquids and gases show from Blast Science.
On Friday 10th March 2017 Blast Science came to St Francis. The children enjoyed the adults playing with fire.
2 teachers were also asked to sort some recycling materials. They were timed and the winning time was 28 seconds. The children had great fun shouting 'Sort it out, Sort it out!'
The children also had to throw balls at someone to test the 'Bullet proof vest'.
Some children had to hold a closed container with Alka Seltzer and wait for it to pop up into the air at great speed.
One of the most exciting experiments was the Nitric acid soaked paper that went up in flames as soon as it was touched by a naked flame.
All in all it was an extraordinary way to learn about science.