Greek pots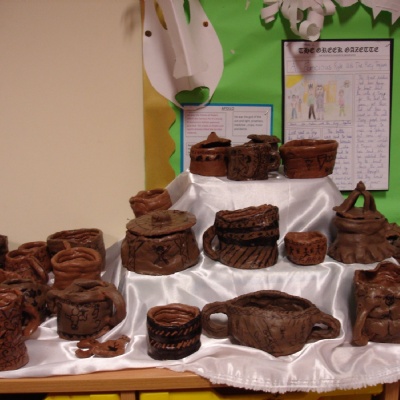 We had fun creating some Ancient Greek pots from air drying clay.
We planned and made the pots, then varnished them with coloured PVA glue.
We then drew our designs onto them and what you see in the picture is the finished product.
We were very happy with them and they are up on display in our classroom.