Butterflies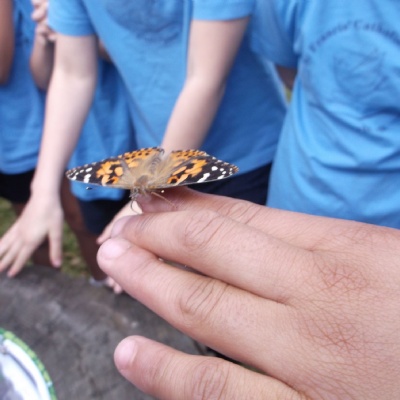 We watched some butterflies hatch in class.
In April we received some butterfly eggs. We watched them hatch and turn into tiny caterpillars.
The caterpillars grew bigger, eating the special food that came with them.
After a couple of weeks the caterpillars had turned into a chrysalis.
After another couple of weeks beautiful Monarch butterflies emerged.
We kept them for a week and fed them on sugar water and fruit.
We released them into the garden, where they flew away to, hopefully, lay more eggs and the cycle would begin again.