Robot Making in D&T, RE - Good Friday, Literacy - Balanced Arguments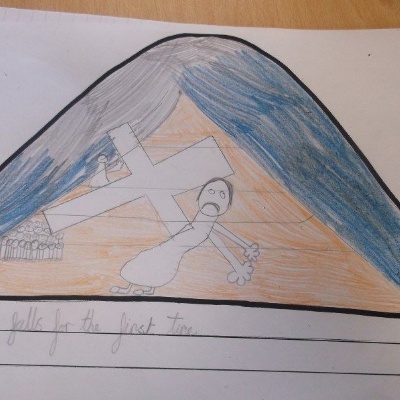 A Brand New Week!
This week it was our first week back from school.
On Monday our new girl Jessie arrived. We hope she enjoys our class.
Also this week we had an assembly led by Elena and Lily about Good Friday .
On Thursday we started a balanced argument on whether zoos are good or bad.
Jessie and Harrison got a gold assembly award at the end of the week.
On Friday we also made the stations of the cross and we finished our robots!!