Busy Times in Hazel! Hockey, Christmas Cards, Visiting Church, Choir and Making Houses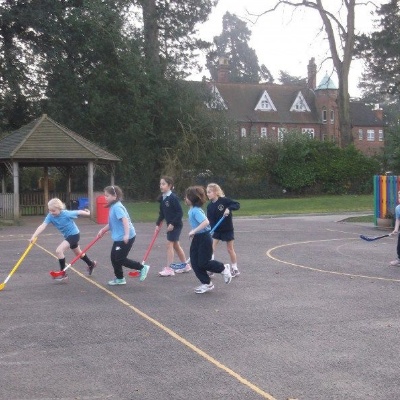 Posted on December 11, 2015
A Glittery Week
PE
On the 7th of December we played hockey. We split up into 3 groups and played matches on the playground. We had lots of fun and some people even scored!
Christmas cards
As it is nearly Christmas, we have started to make Christmas Cards!! We had such great fun. Some of us even made two cards, because they have finished making their first ones!!
Church - Off to Mass
On the 8th of December, Hazel class went to Church. Benicio, Archie and Samuel did altar serving and everybody else was sat in the pews as the audience. Afterwards we took pictures at the Church door.
Choir
On Monday the 7th of December, some children from our class sang in the choir at Westminster in London! They sang some Carol songs and so that is why it was called a Carol Service, for Ks2!!! We watched them on the internet on the computer, so that is where we got the picture! We thought it was a good picture to take, because we could see our class friends!
Houses
On the 11th of December we made our own mini houses! We had lots of fun doing them and made loads of them. We made them on Purple mash then printed them off. We made them out of a 'net'. The girls in Hazel made a street with the houses we had made. It looks really cool. We had lots of fun!