Christmas Fun in Hazel!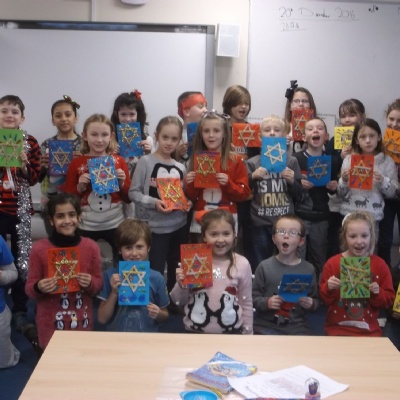 Enjoying a glittery Christmas!
We have enjoyed an exciting autumn term learning about Italy, Animals and Living Things and Teeth. We have had great fun writing guide books, fairytales, poems and persuasive letters. Especially for Christmas we have been making snowman decorations and star cards to show that we are preparing for the greatest gift - Jesus.
Through our RE lessons we have learnt about the joys of giving and how Christmas is a time of rejoicing, hope and peace. Together we have reflected on the Bible Scriptures and explained how our new knowledge and understanding will shape our lives and our actions in the future.
We are looking forward to learning about the Roman Empire and Electricity next term.
I would also like to take this opportunity to say thank you for all your lovely cards and gifts and also for the times when you have helped with school trips, walking to mass and class reading this term. I wish you all a very merry Christmas and look forward to seeing you all again in the new year.
Mrs Lambe