National Poetry Day!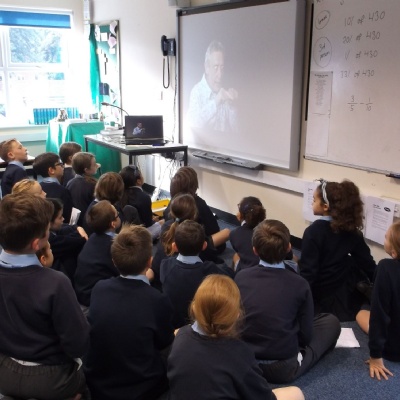 Today we celebrated National Poetry Day at St Franicis'.
This morning, Hazel had the opportunity to listen to Willow students share their favourite poems. The children listened and then discussed poems in their pairs or small groups. At the end of the session, due to popular demand, some of the children watched a clip of Michael Rosen perform his poem 'Chocolate Cake'. The children thoroughly enjoyed listening to the poetry and working with another class.
Above is a picture of some of the children engrossed in Michael Rosen's poem.