Our trip to the Synagogue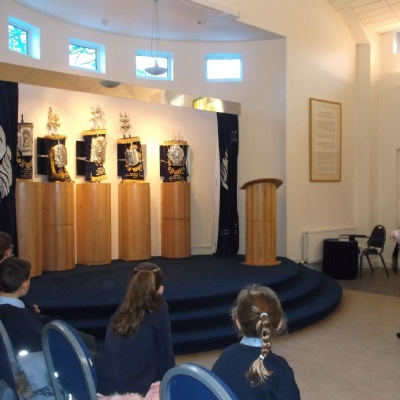 On Tuesday 31st October 2017, Year 4 went to visit the Croydon Synagogue in Shirley. We had a wonderful and informative trip where we learned more about the Torah, the Passover and Sedar plate. The children were fascinated by the strict rules that govern the Sabbath day!
All the children were incredibly well behaved and thoroughly enjoyed consolidating their knowledge. I am sure they have been telling you all about it.