Bishop Richard Opens the new Year 4 Block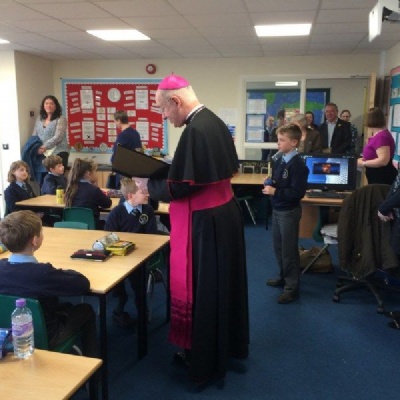 Pine class get blessed by the Bishop!
On Wednesday the 9th of March Bishop Richard came to bless the new buildings. On our way in we sang a song. We heard gospel readings from Joe, Katie, Rosie and Dominic. The Bishop gave a brilliant sermon.
He led a procession into both year four classes holding a big cross that we then put on the wall. he sprinkled holy water on the children and we prayed. It was a wonderful experience.
By Alex & Anjali