PE- Cheerleading and Dance!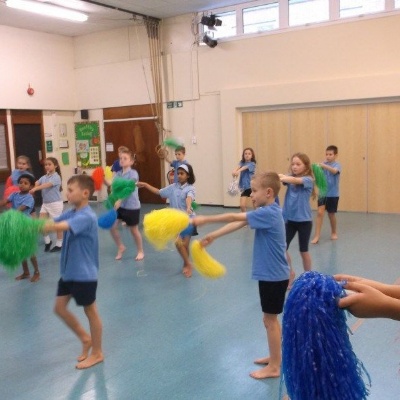 Posted on December 17, 2015
Cheerleading Fun!
Pine class have been learning and creating a cheerleading dance routine to the song Waka Waka in PE with Mrs Soares. They have had a great time using the pom poms to add to their routines. Over the weeks, they added their own personal touches to the routines and then performed them to each other at the end. The children had some excellent dances, showing off all of the skills they had been learning! Well done for showcasing your super cheerleading dance routines!