Shield yourself with the smashing shields!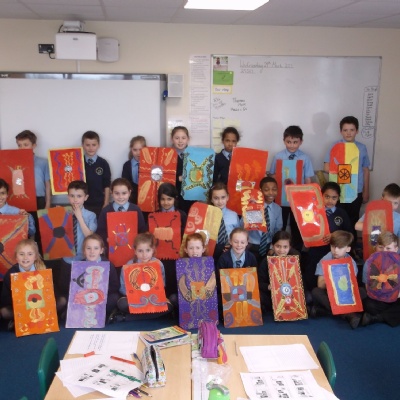 We have had a fun and arty week completing our work on the Romans. The children spent the beginning of the week designing their shields, deciding on appropriate colours and designs and choosing the materials they wanted to use. We then cut and decorated the shields resulting in the final product.
Just like the Romans, we also decided to show off our formations with the favourite being the tortoise to protect us in battle. What a fun time we've had!