Fun in the river!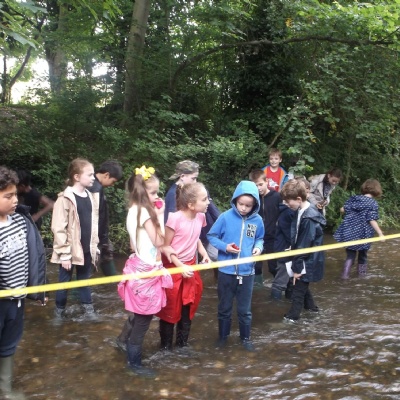 On Wednesday 22nd June, Pine and Hazel class went to the River Darent in Dartford. When we arrived, we were met by our leader Mr Berry who got us prepared to head down to the river. We learnt many things about the land and habitats on the way and eventually made it to the river! We had our first bit of fun by playing Poohsticks over the bridge although it was abit tricky to work out which stick belonged to us!
We then travelled to the part of the river where we'd be investigating the flow of the river. In our groups, we each had a role and made our way to our point in the river. We placed the rubber ducks into the water and timed how long it would take for the duck to travel to our partner 10 metres way. Some people got very wet feet but we still learnt a lot and had fun whilst doing it.
After lunch, we made our own rivers out of soil and water and decided where the best place would be to have a house near the river. Overall, we had a great day with many points to discuss back at school!