Rowan's Holy Communion Celebrations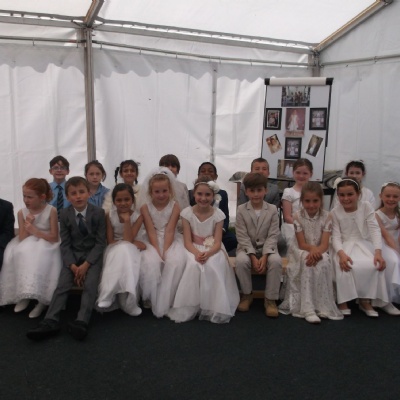 Today we celebrated the children who have made their first Holy Communion this year by having a prayer service with the Year 2 children. We got to dress in our beautiful outfits and Amelie read from the Bible.
After the service, each of us received a Holy medallion momento from Mrs Fawcett and we got to enjoy juice, cake and a play outside in the sunshine.