Candy Floss Science Investigation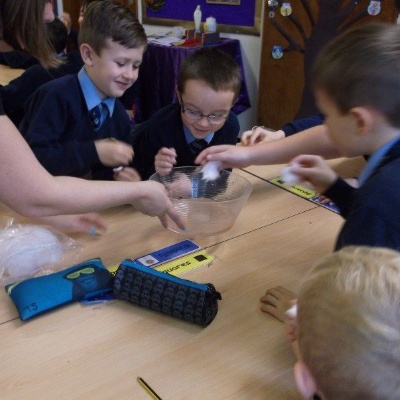 Posted on December 17, 2015
What does candy floss have to do with forces?
This week Year 3 had a workshop with some lovely Candy Floss ladies who taught them that the sweet fluffy stuff we all love has lots of secrets to tell!
The children learnt about centrifugal forces and removed the air from the candy floss and turned it back to sugar!