Learning about the Mass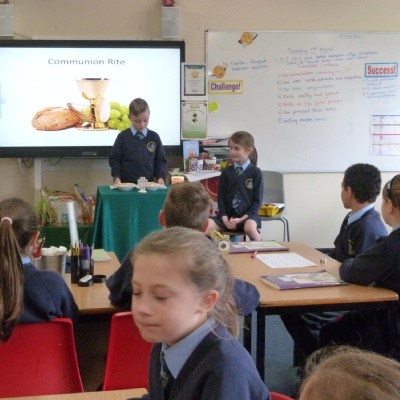 In our RE lessons this half term we have been learning about the different parts of the Mass. We have learnt some of the prayers and responses and also why we do certain actions at certain times in the service.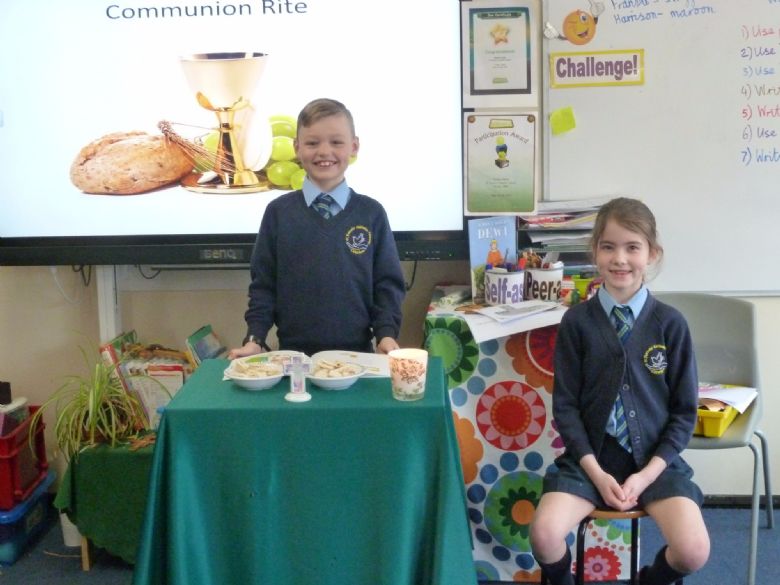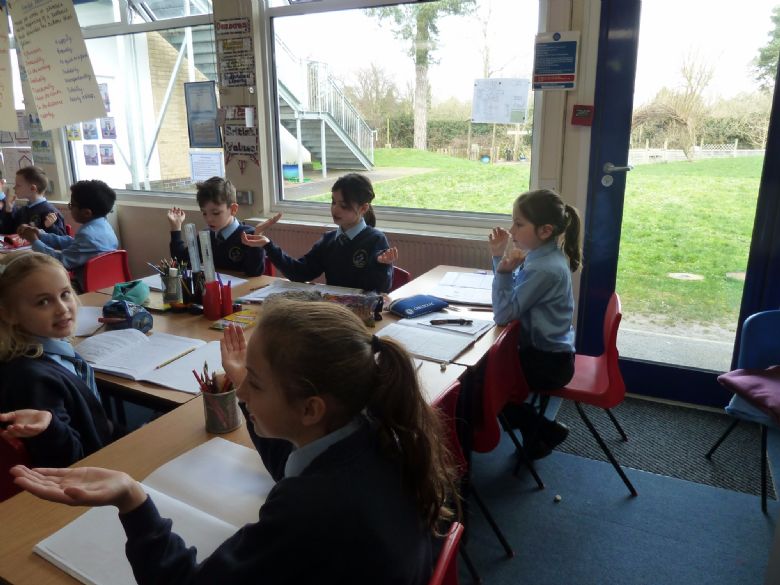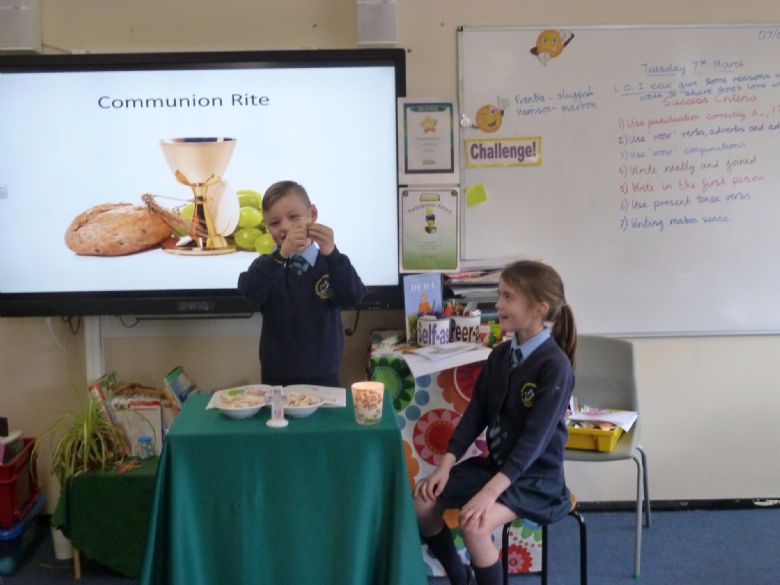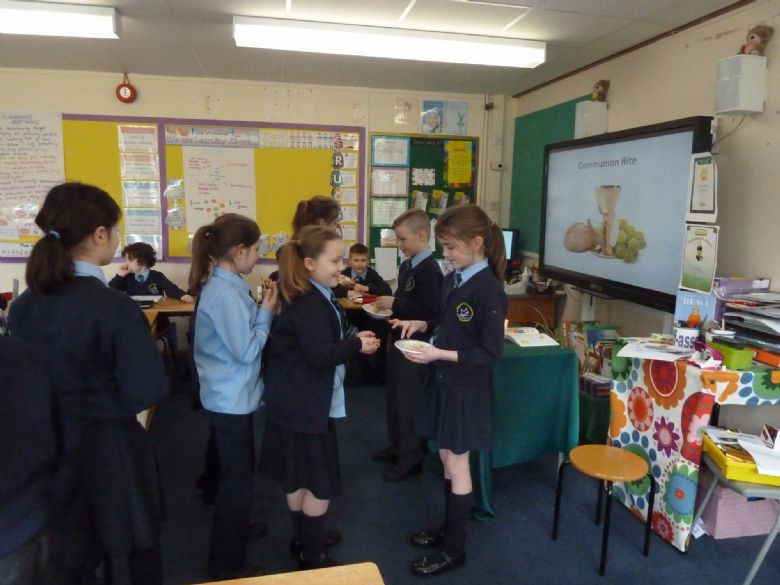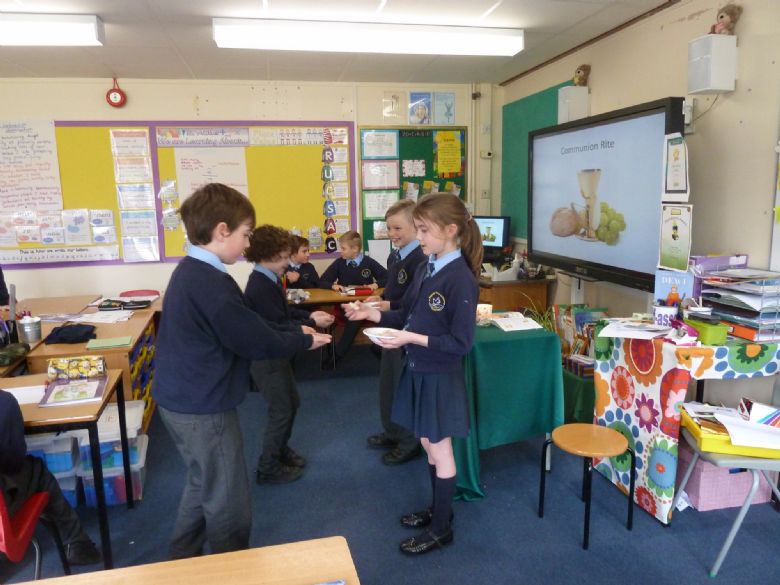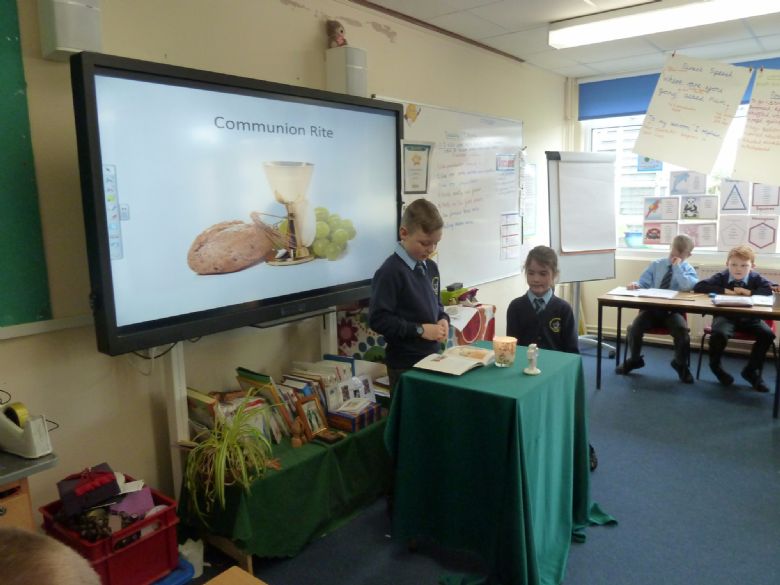 We all enjoyed this role play and were very sensible and reverent throughout.