Should Children Wear School Uniform?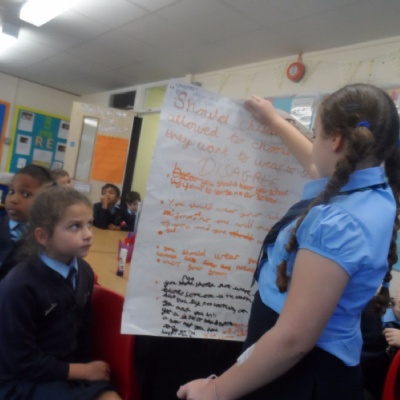 On Friday 24th November, Cedar class participated in a debate about whether children should wear school uniform.
We all decided whether we agree or disagree with the statement and as a group we came up with reasons. Before our debate we watched a video of Members of Parliament debating in the House of Commons.