Father Simon Hall Visits and Literacy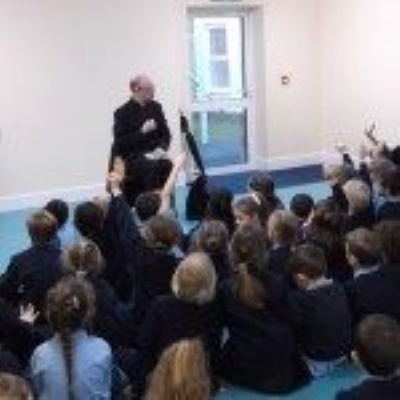 Posted on January 29, 2016
Last week of January!
A busy week as always! Below are some photos of Father Simons' visit last Friday.
This week we have been learning about shortening words (contractions) and the literacy homework is a continuation of this work. The children have been using ICT to research and make notes about Neil Armstrong. They have learnt to minimize, use bullet points and search websites.
In art, with Mrs Wheeler they have been working on murals of street views. They really enjoyed working collaboratively in their groups and have produced some great drawings.