Countdown to Christmas: PE & Dance,  Christmas Production, Sharing Stories from Home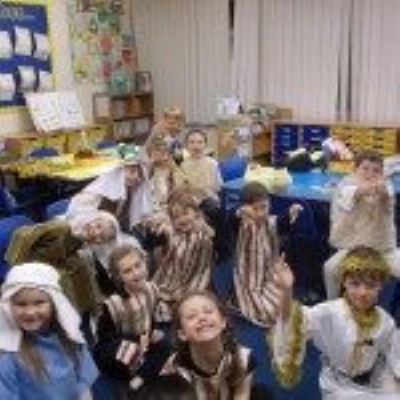 Posted on December 13, 2015
Countdown to Christmas!
Another week has flown by and as always has been action packed. The photos show a range of the activities involved, starting with PE on Tuesday, where the the children had great fun in their dance lesson with Mrs Soares. Thursday night was the final performance of the Christmas production and as on Monday the children rose to the occasion and seemed to enjoy themselves throughout.
On Friday, we were entertained by the Rainbow Theatre who put on a pantomime 'Aladdin'. Some of the children were chosen to take part and they all enjoyed the treat immensely. One of the boys shared a story he had written at home, possibly inspired by one of the girls last week! It's great that the children are thinking to do this in their own time, especially in this age of technology and gadgets.
A few people have asked about the times table books. We decided not to give new ones this week as there was so much going on and have kept the books until we put new ones in. I will let the children know their results from last week!
During Literacy we have been looking at punctuating sentences and editing their own work. Below is a link for a game that may help some of them with this.
http://www.bbc.co.uk/bitesize/ks1/literacy/usingpunctuation/play/
Finally, we have decided as a class to raise money for a vegetable garden as part of the Cafod World Gifts fundraiser. If you have any change to spare we would be most grateful. It would be nice if the children could donate a little something from their own pocket money/ savings so they feel they are part of the sharing with others.
Don't forget that Wednesday is a mufti day with Christmas Jumpers as the theme! It is also 'Christmas Dinner Day'.