Super Heroes - Children in Need and Remembrance Day and Numicon Maths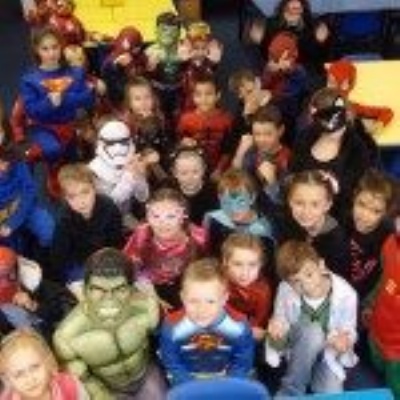 Posted on November 15, 2015
Lots to do in Larch!
This week we spent time thinking about why we have Rememberance day and what it means. The children read and discussed the poem 'In Flanders Fields' and wrote about how it made them feel. Some of the children came to school in their various club uniforms as a sign of respect and of course we said prayers to remember all the soldiers who died in the wars.
In maths we were finding out how many ways we could represent numbers and the children used all sorts of equipment and methods in order to produce group posters.
On Friday, the children came in dressed as Superheroes. This was in aid of Children in Need and I have attached the photos of them all looking very splendid indeed!
Just a reminder, that on Wednesday we will be walking down to St Luke's Church in order to visit the war graves and the War Memorial. If anyone else would like to walk with us you are very welcome. We will be leaving school at 10.30am
Share this: