Science Week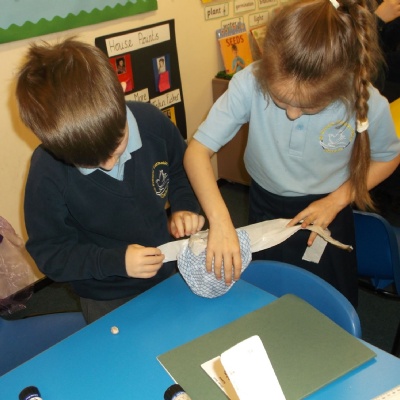 It's been a very busy week which started off with a visit to the Planetarium. The children really enjoyed going inside the dome and seeing all the stars and planets as well as the International Space Station above them. They asked lots of interesting questions and the lady giving the talk was very impressed with their knowledge.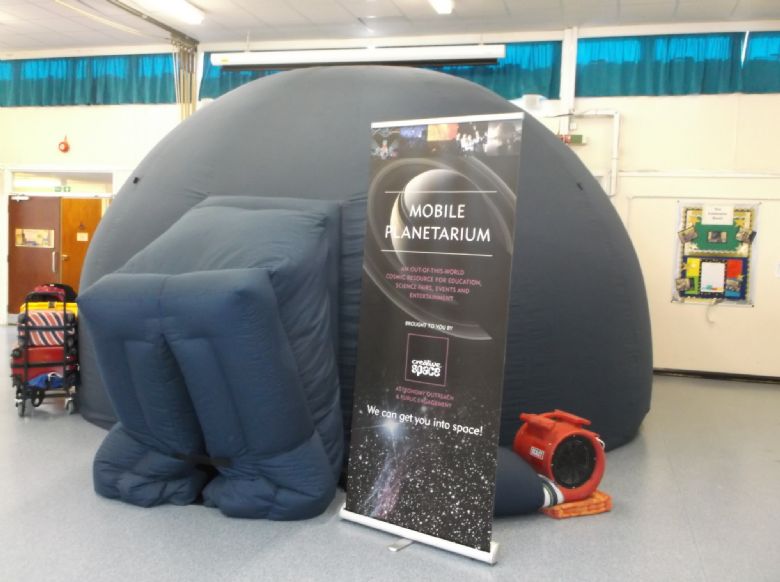 One of our experiments was to see which material was the best insulator. We put 200ml of water in each pot and froze them overnight ready to wrap in varying materials such as bubble wrap, tin foil, cotton wool, tissue paper and fabric. The children recorded their results and we found that the cotton wool had been the best insulator.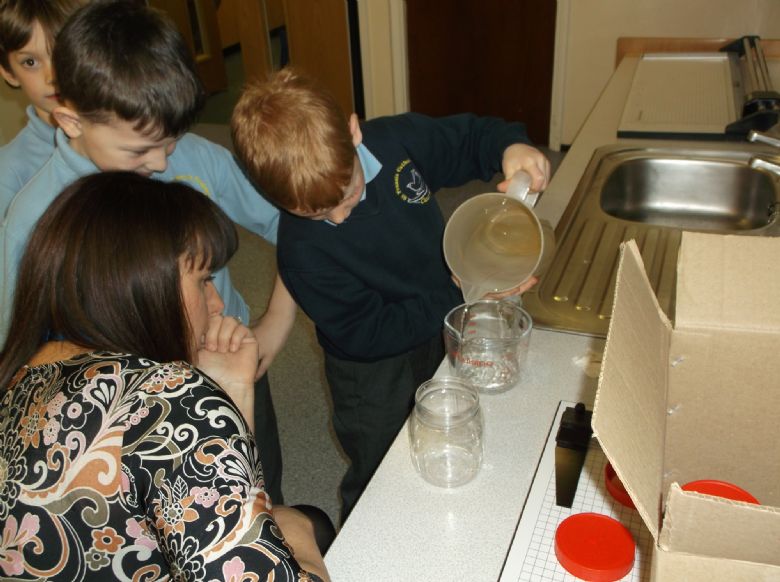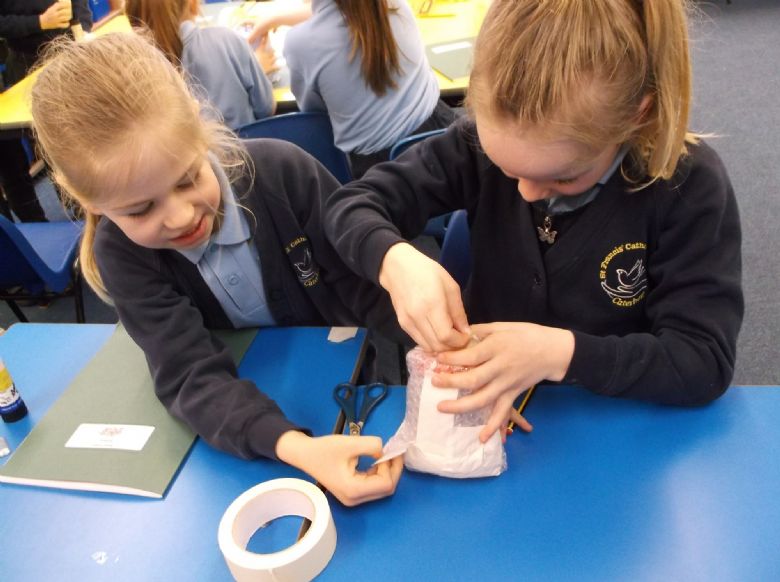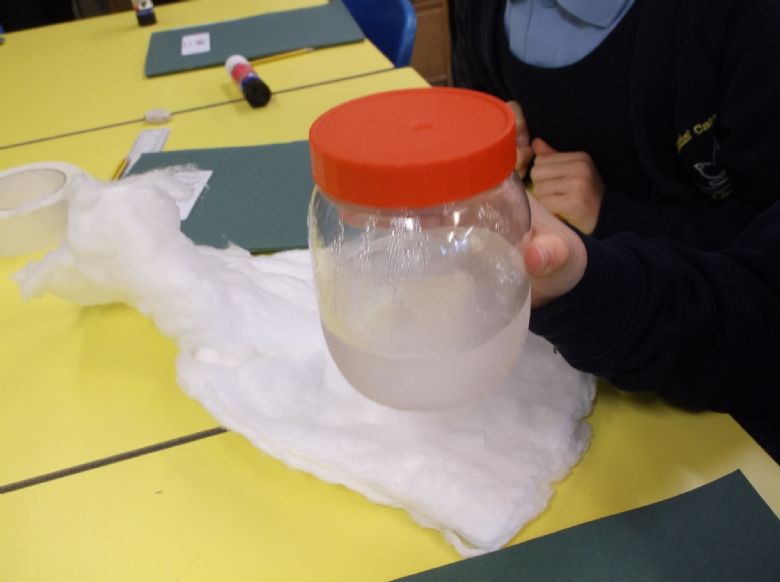 On Thursday, we spent the morning making rockets and spaceships. The children had great fun making their rockets with varying degrees of success and I would like to say a huge thank you to Henry's mum, Blake's dad, Cian's dad, Aimee's mum and Daniel's dad without whom it would have been very difficult to proceed. Cian's dad even took on the unenviable task of unblocking the sink! Thank you all so much.