World Book Day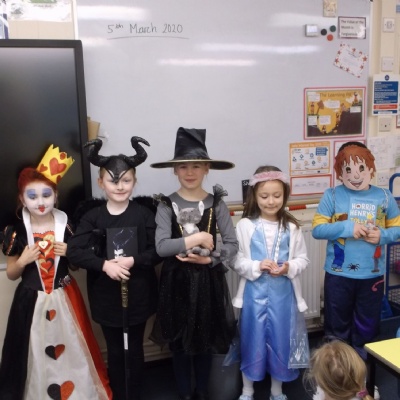 Today was World Book Day and it was lovely to see the children in their costumes and talking about their characters.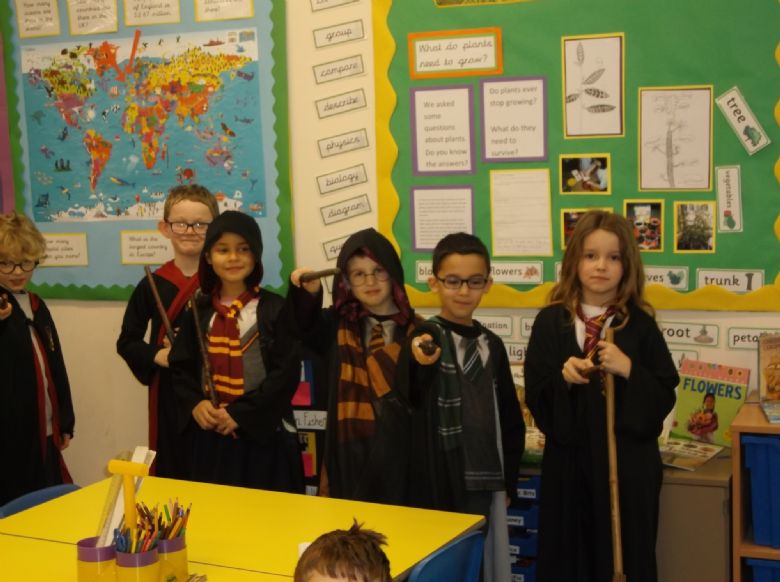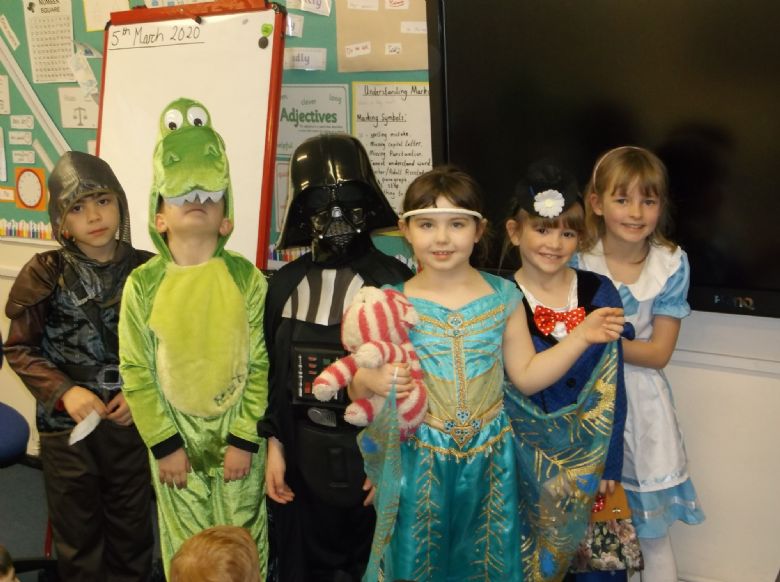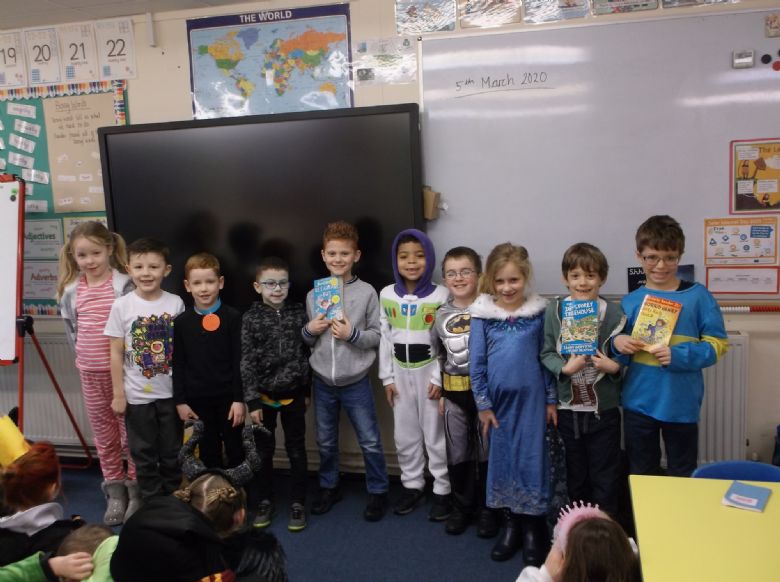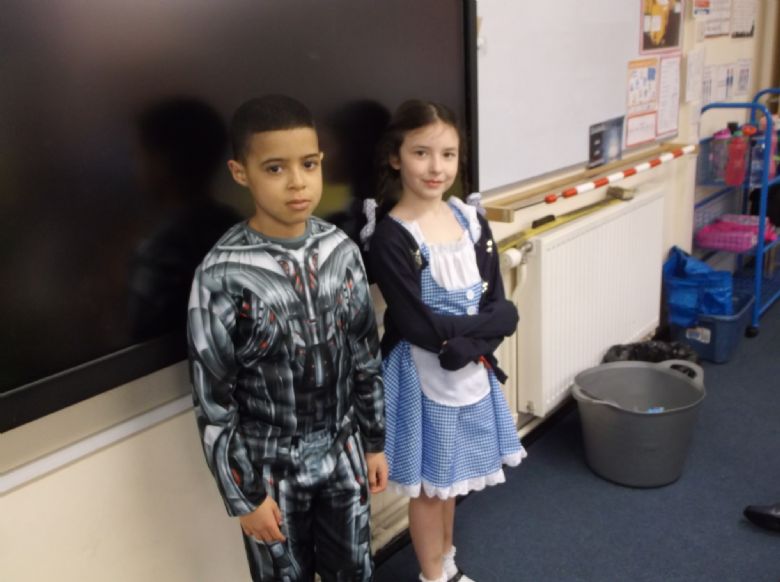 During the course of the day we worked on story endings and we had Mrs Rodriguez-Williams in to read to the children in Spanish.
Just a reminder that next week is Science Week and the children will be making their model spaceships/rockets on the Thursday morning. If you can help with this please let me know. There will be a visiting Planetarium at the beginning of the week and we will be studying a famous scientist on the Friday.
Homework this week is to write a book review on any story of your child's choice and the maths is filling in times on clocks. Please spend some time over the next few weeks/months looking at clocks and watches and finding out the times you do different things.