Spring Term 2020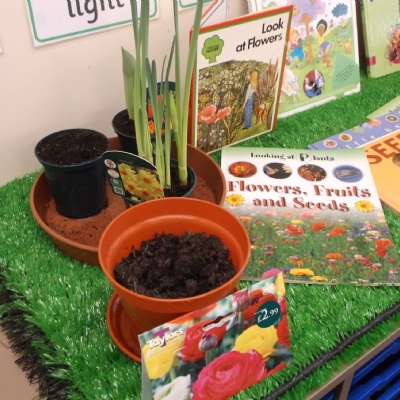 I will start by saying sorry if you were looking for a blog last week... being the first week back and being out of the habit I just forgot!
Anyway, Happy New Year to everyone and a big welcome to Daniel who has joined us for the rest of the year.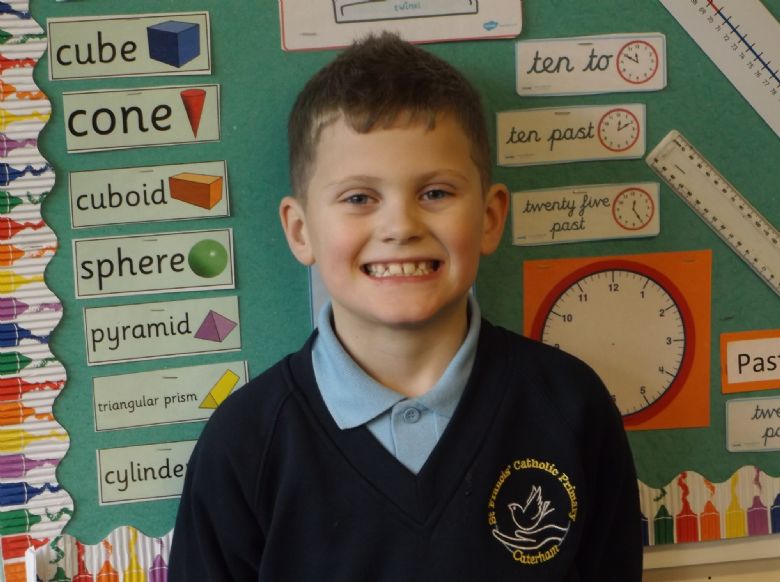 We have been busy planting bulbs and seeds this week and are doing investigations into what plants need to grow as part of our Science Topic. We will be keeping a beady eye on them all throughout the next few weeks.
In Maths we have been doing lots of work with money and it has become evident that quite a number of children need lots of practice at using/counting money and for some, even recognising the different coins and notes. The homework this week is a follow up on some of this work so please, if you can, spend some extra time counting coins together!
In RE we have ben looking at the Bible and how it is divided into the Old Testament and the New Testament. We are reading lots of stories and learning about the parables and also Gospel Readings some of which the children took turns to read.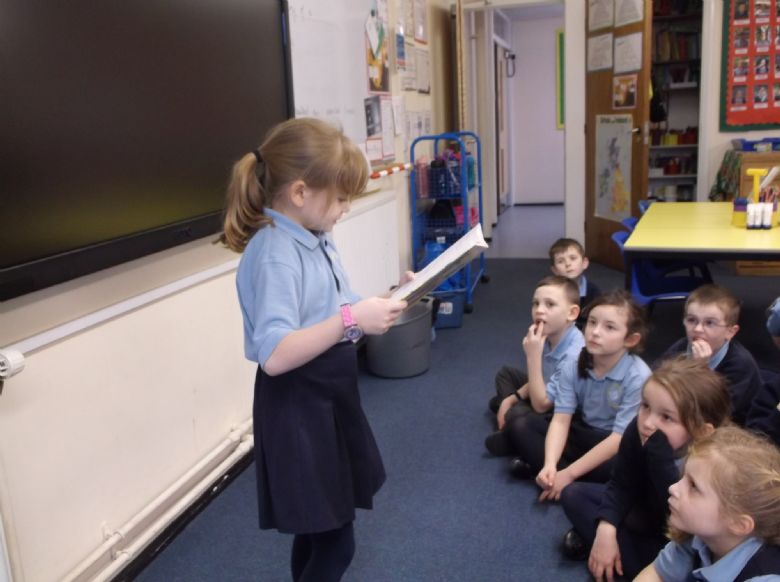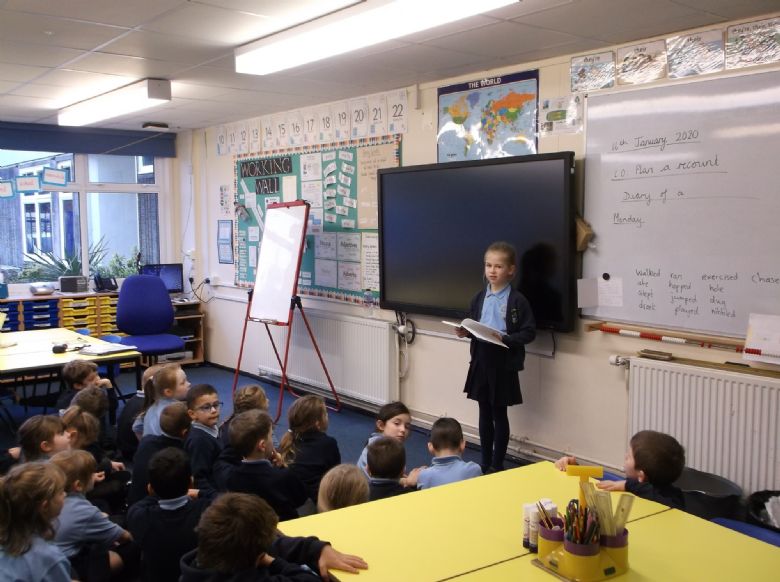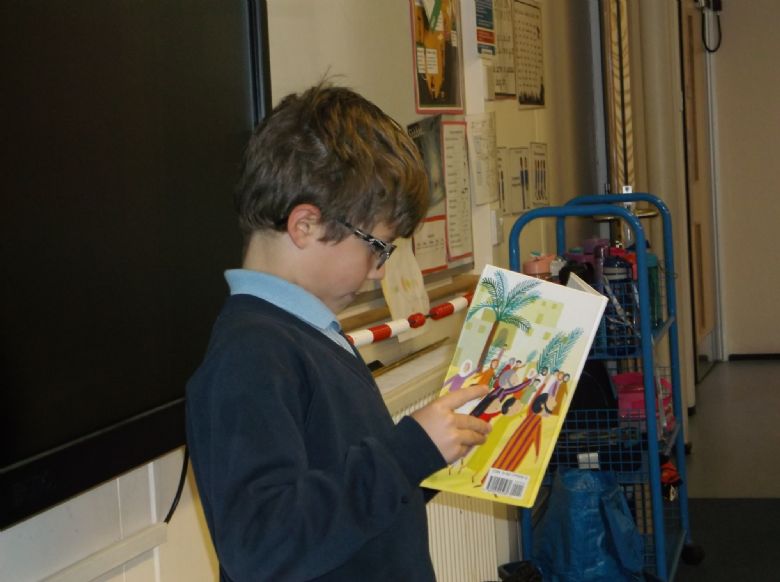 Today we had a visit from Father Sean who talked to the children about the Bible and other 'books' we use in church. They had the opportunity to ask him questions which really helped with their topic work.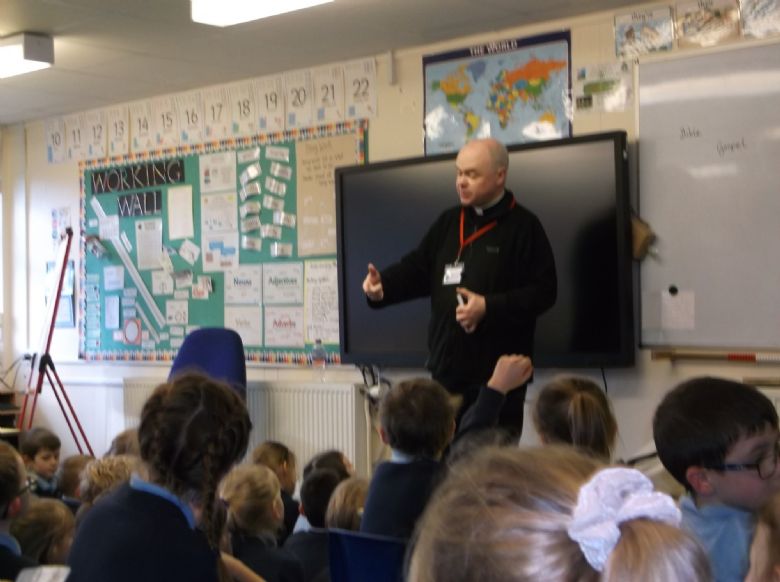 Finally, thank you again to everyone for the voucher and the gifs myself, Mrs Wheeler and Mrs Baker received for Christmas. Mrs Griffiths has asked me to thank you all for all your kind wishes too.
.