Christmas is coming!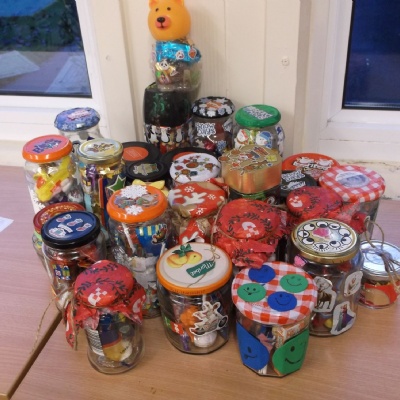 t has been another busy week for Larch Class. On Wednesday, we came to school wearing something red to help raise awareness of those unable to practise their own religions. We have been learning about Road Safety and in particular how to stay safe either as a pedestrian or as a cyclist.
The children have been doing lots of work on 'arrays' in Maths and most of them are becoming very proficient in drawing arrays to represent word problems.
I have been very impressed with the speed at which the children have learnt their poems and songs for the showcase so thanks to all who are encouraging this.
Finally, thanks again for the jolly jars which are still coming in and also for the money for Cafod. If you haven't sent this in yet there is still time!
The Fayre is, of course, next weekend and we have been making Christmas puddings to decorate the corridor outside our classroom.