Visits and Workshops
The children behaved beautifully on their visit to Sacred Heart on Tuesday. Father Sean commented on this and said it was a pleasure to have them at the Mass. I was very proud that they could sit still and pay attention, even responding at the correct times.
Mrs Wheeler has been finishing the children's portraits during Art lessons and the following photos show them hard at work.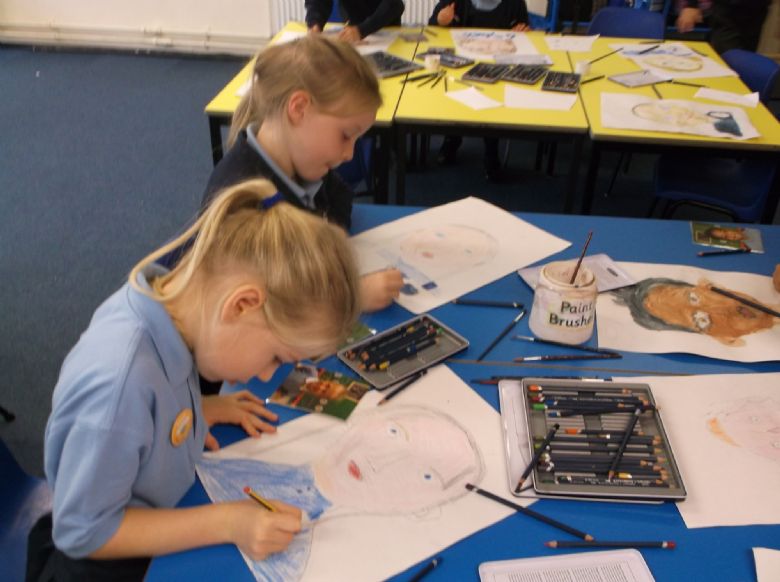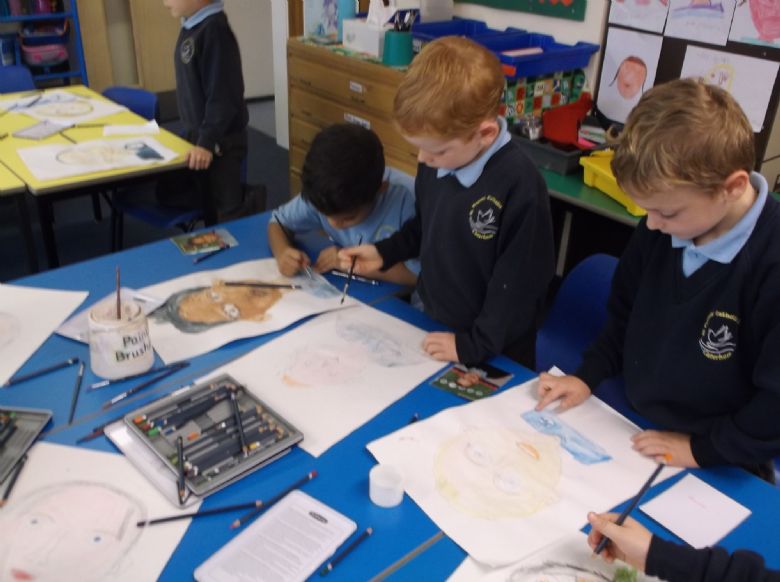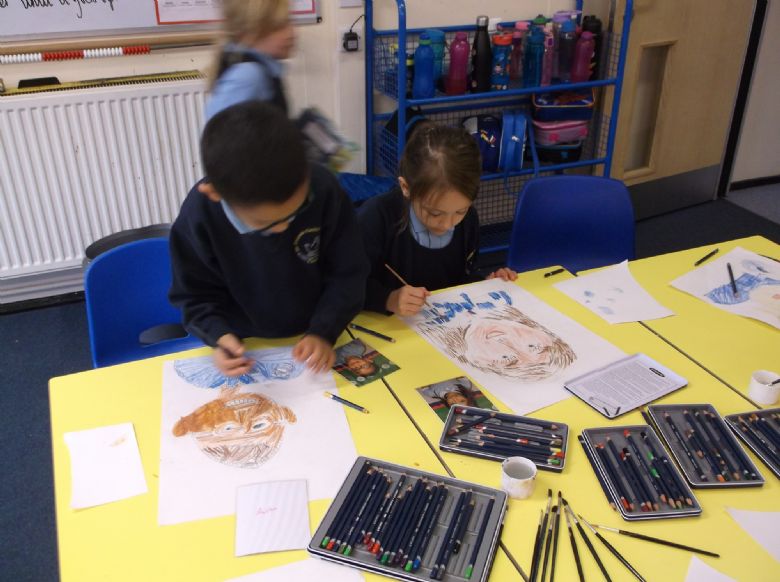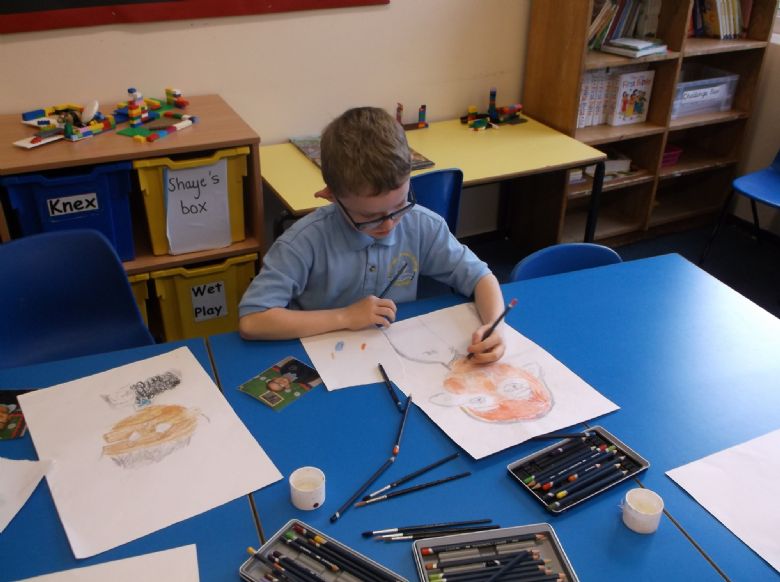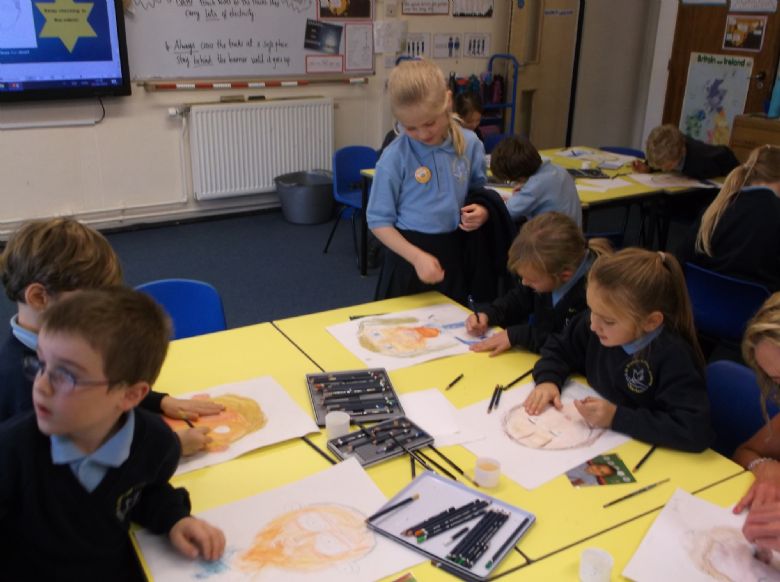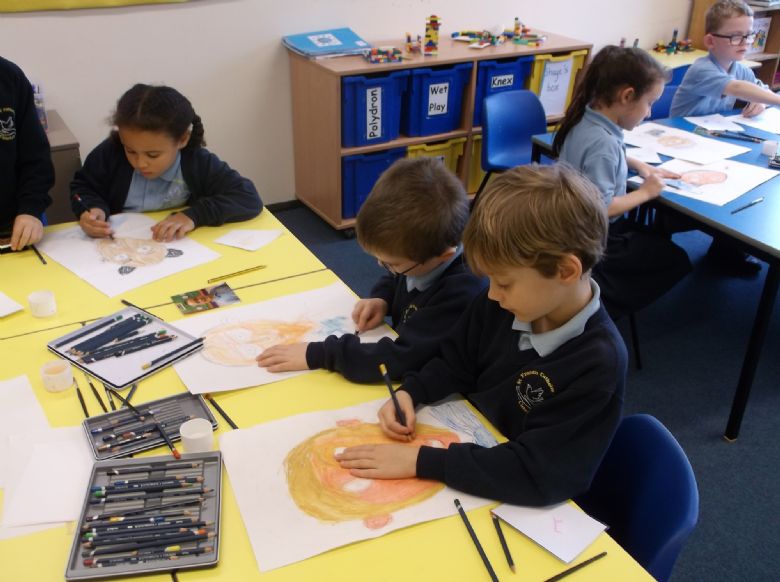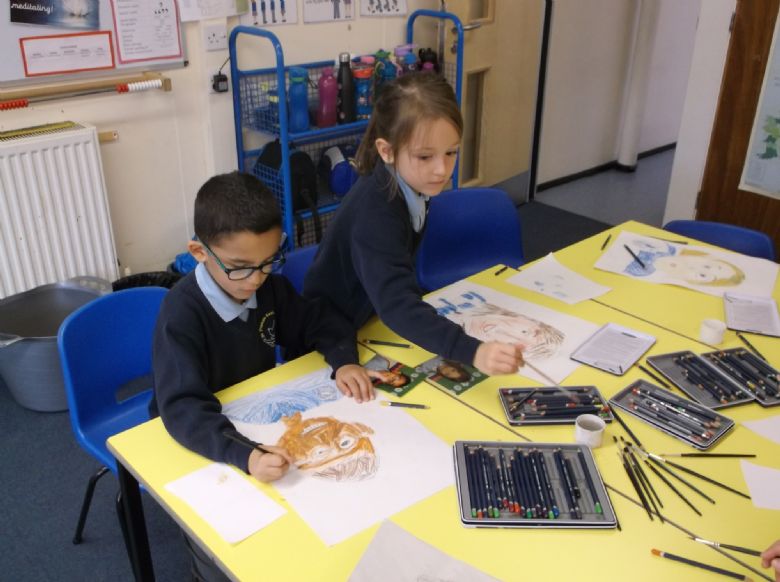 On Thursday, some volunteers from Nat West Bank came in to provide a workshop with me from their Money Sense scheme. We did three different activities which enabled the children to think about money and its different uses. They had to distinguish between 'needs' and 'wants' and realise that sometimes money needs to be saved.
You will have received the leaflet about Money Sense and there are activities that you can do with your child at home.