Thank You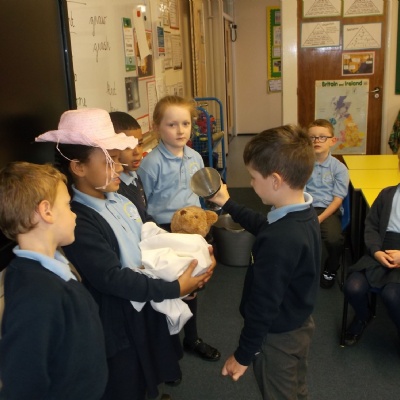 Well done Larch Class friends and family. We won the NSPCC Award for collecting the most sponsorship money out of all the classes in the school. Emma who came in to see the children 3 weeks ago came in to announce the results on Thursday. The children were delighted and we have had a discussion about how the money saved will go to help other children.
This week we have been learning about Baptism and these are just a few of the photos of our re-enactment.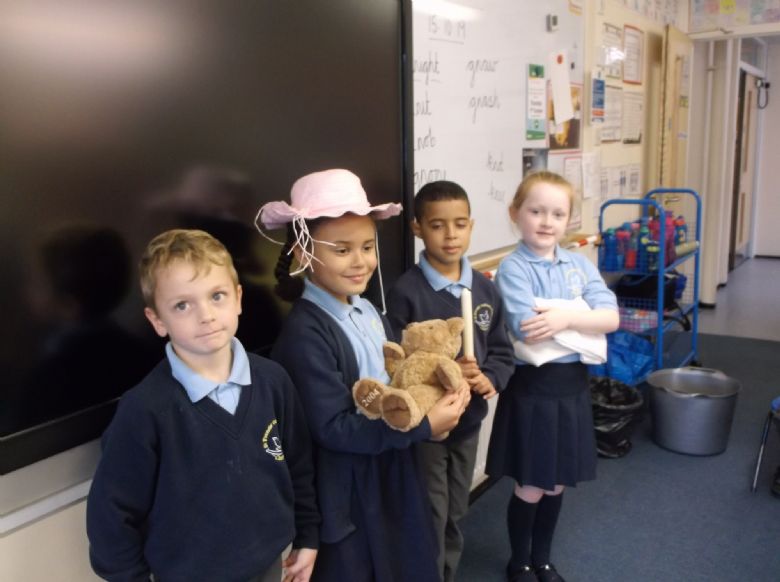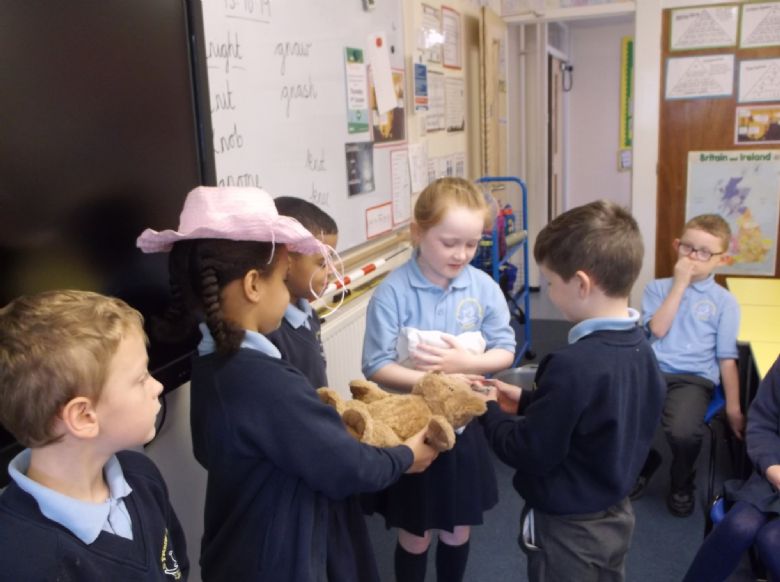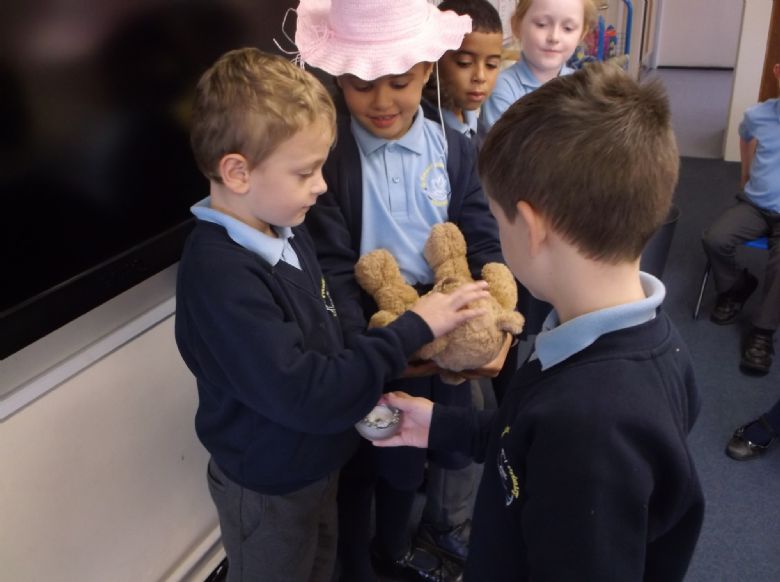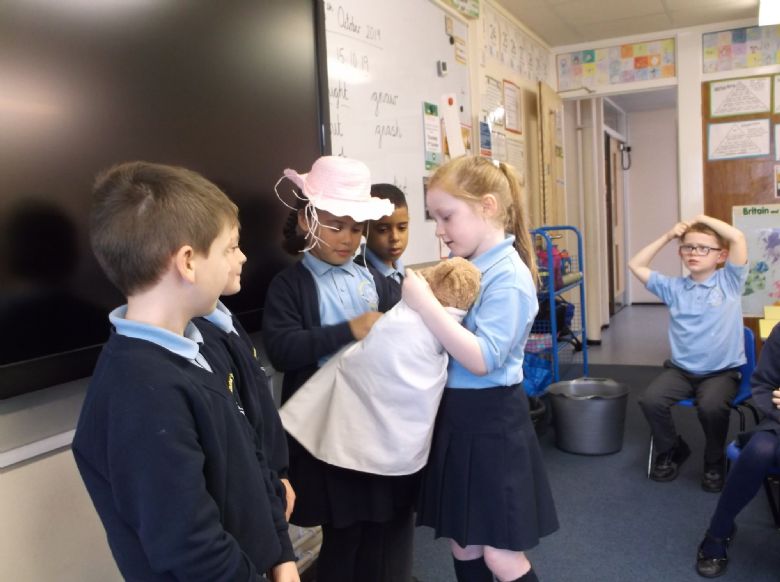 If you get the chance to talk to your child about their Baptism it would be very helpful and if they could bring a photo in to stick in their RE books that would be great.
Homework this week is on Education City.