Our 4 day week!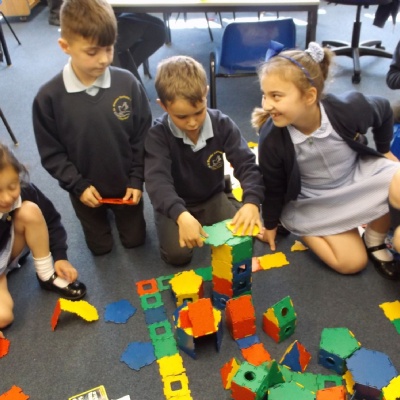 I hope you all had a lovely bank holiday........ another week has now flown by and next week we will be doing the SAT's. Please remember the children are very used to practising these tests and they are not at all phased by them. Some of them actually love doing tests! There is no homework this week but please practise reading and try to get the children to have early nights so they can do their best.
All the tests (4) will be first thing in the morning and Wednesday will be test free! The results contribute to their overall assessment grades but only play a very small part.
The children unusually, had a little free time on Friday afternoon and some of them made their own little city, hence the photo..........