Happy Easter!
The last week at school before the holiday, has been very busy, and filled with Easter activities and celebrations. On Wednesday the children made some lovely Easter cards with Mrs Wheeler and we hung them up to enjoy before they were taken home.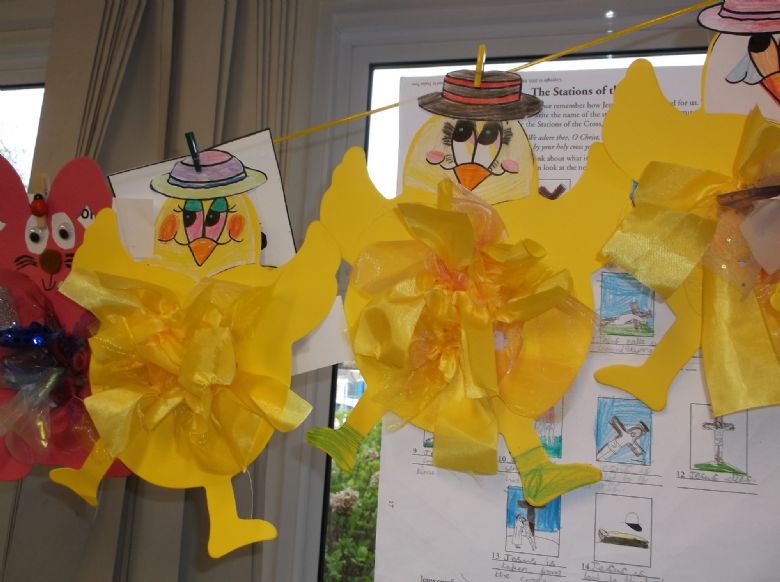 On Thursday we celebrated the Easter Liturgy in the hall and it was lovely to see so many parents able to attend. The children have been very involved in the Easter story and have learnt all about the Stations of the Cross and what each one represents. They know that at Easter on Good Friday, we remember Jesus dying on the cross for us and then on Easter Sunday he rose from the dead.
Well done to all the children who took part in the Easter hat/egg competition. All the entries were wonderful and involved so much work.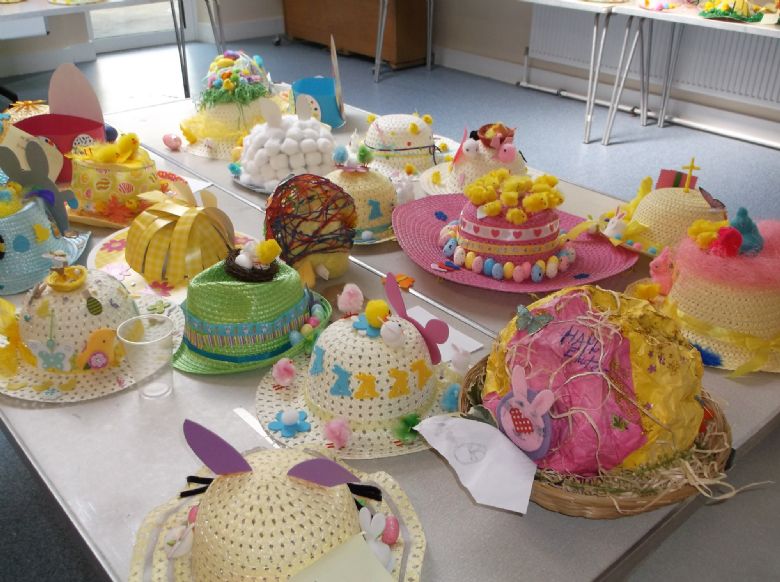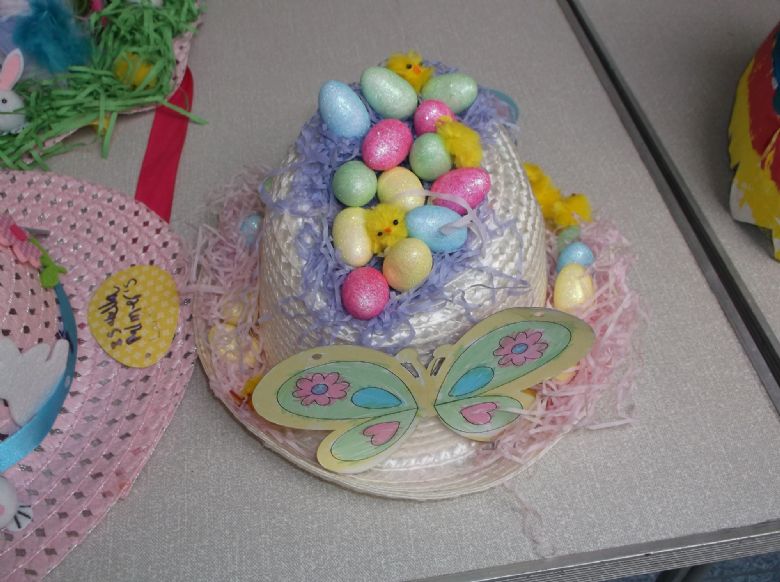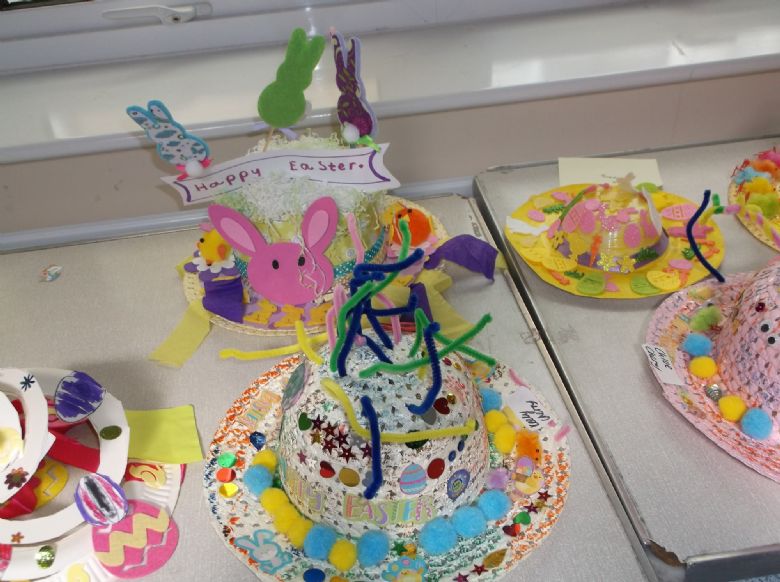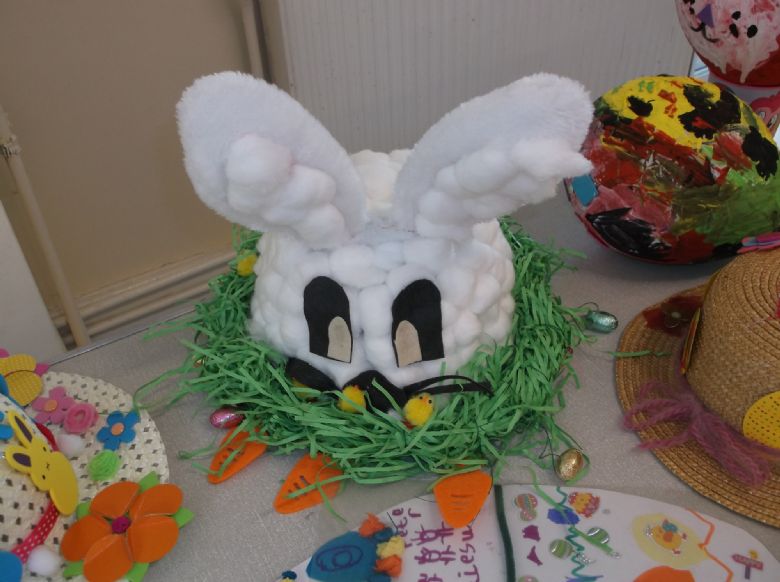 Im sure you will all be very disappointed to hear that there is no homework for the holiday period! I hope you all have a very happy Easter and look forward to seeing you all again next term.