Science Week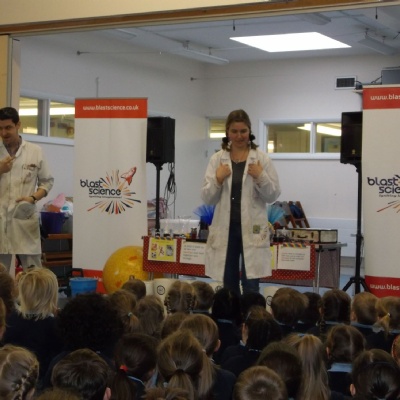 It's been another packed week which began with planting our seeds and bulbs for our Science topic. The children will be carrying out an investigation into what plants need to grow strong and healthy and learning what makes a fair test.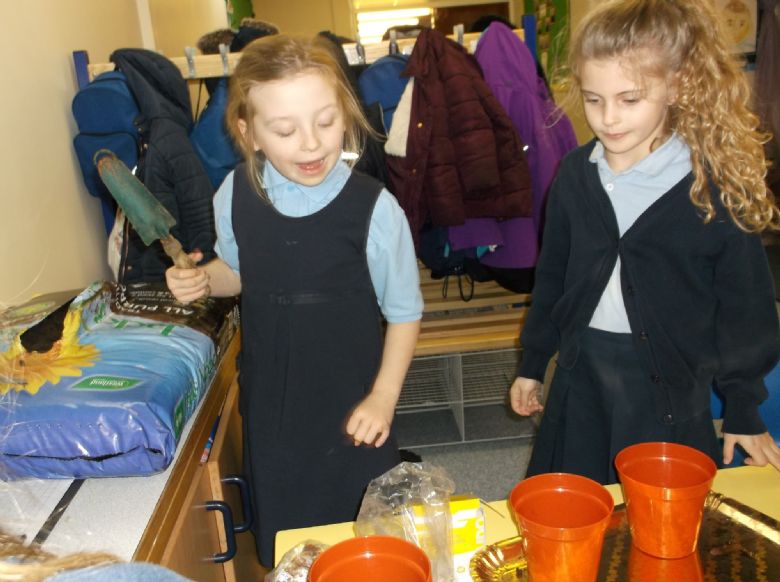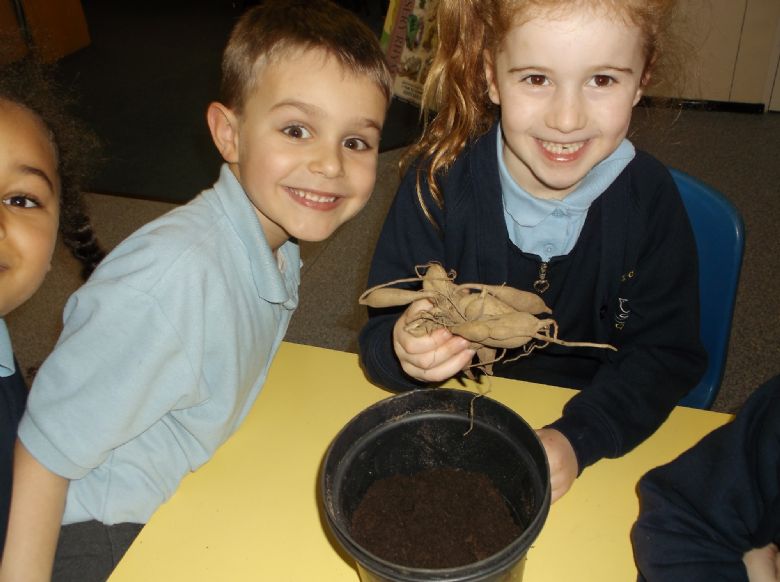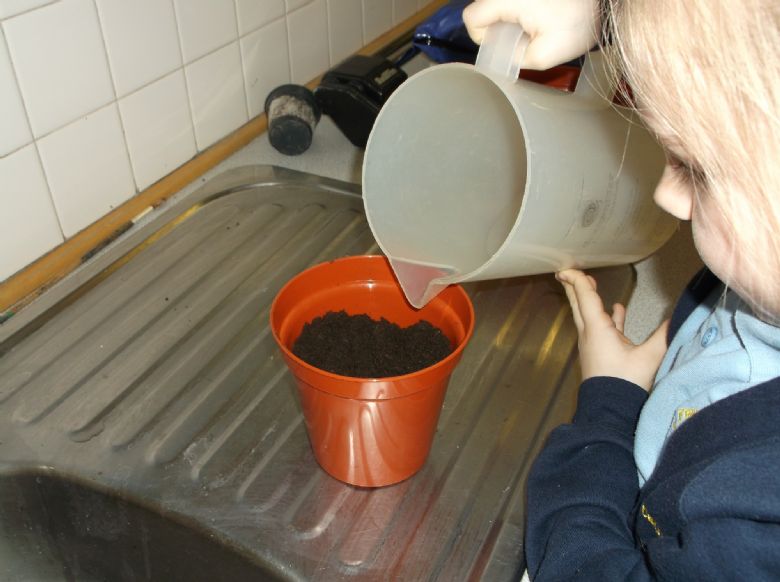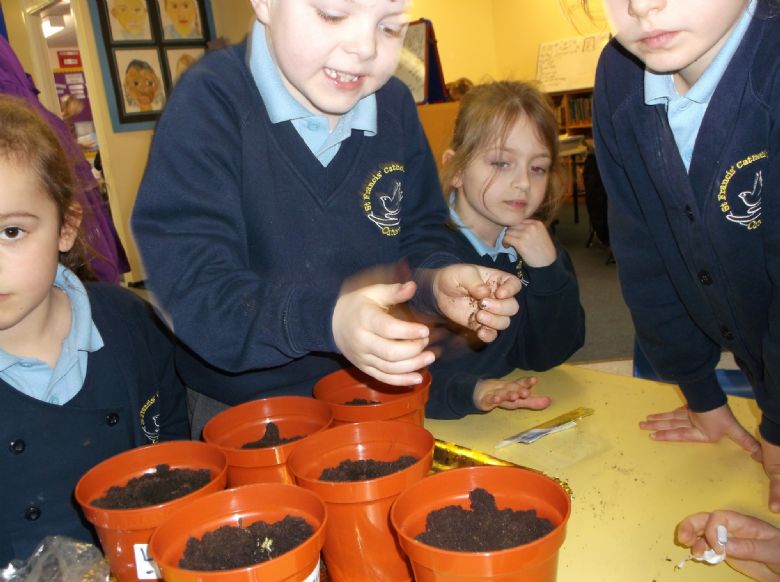 Today, was Science Day and the children watched a show in the morning and attended a workshop in the afternoon. At the workshop they made a gooey substance which I'm sure you have been shown by now! They enjoyed the day and were able to ask and answer lots of questions.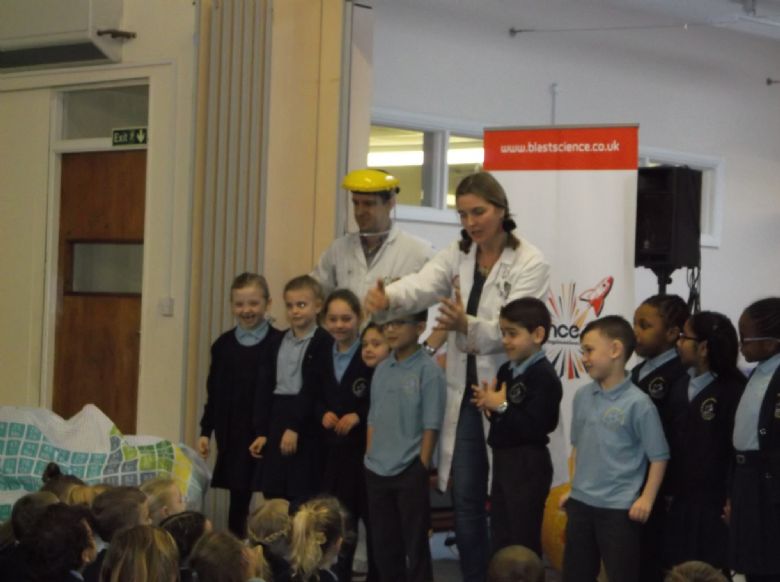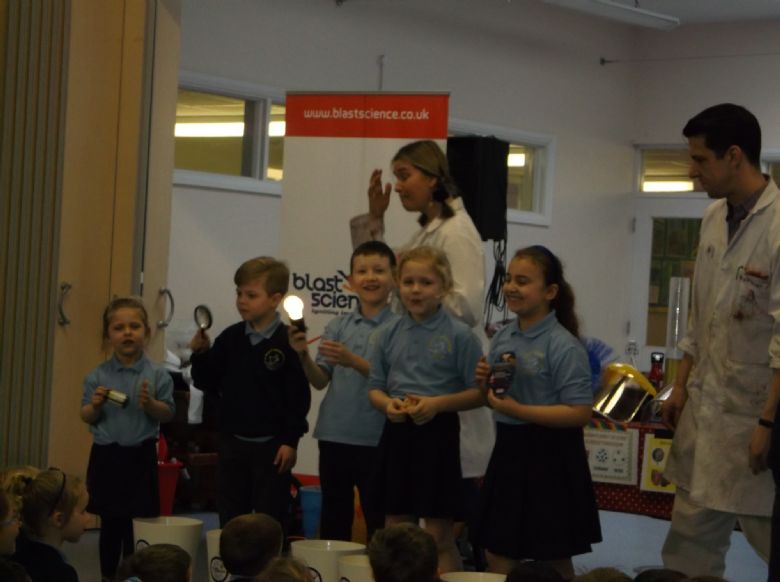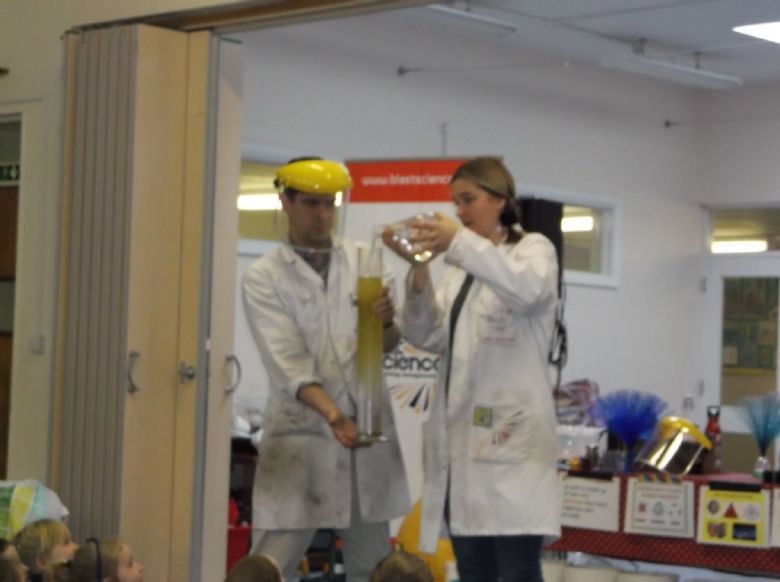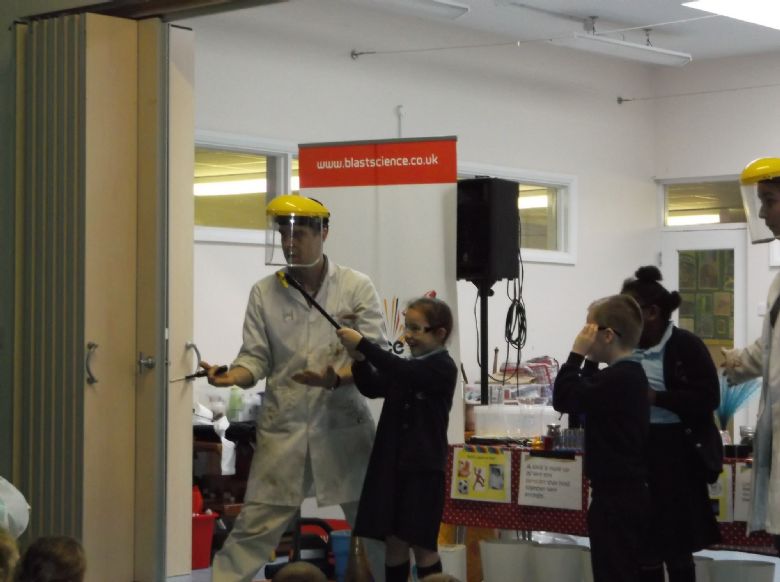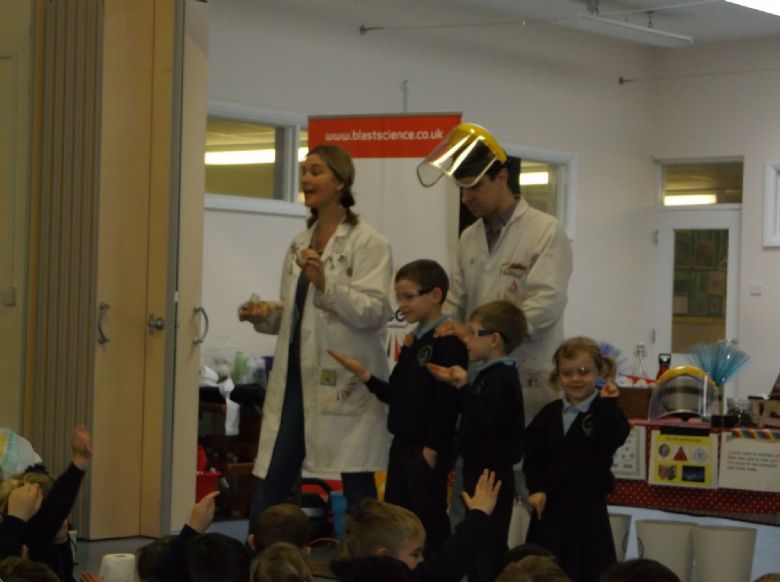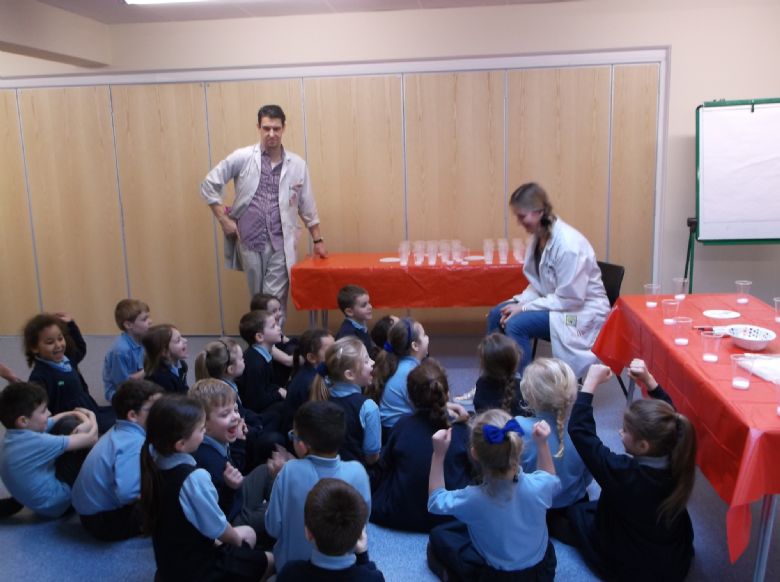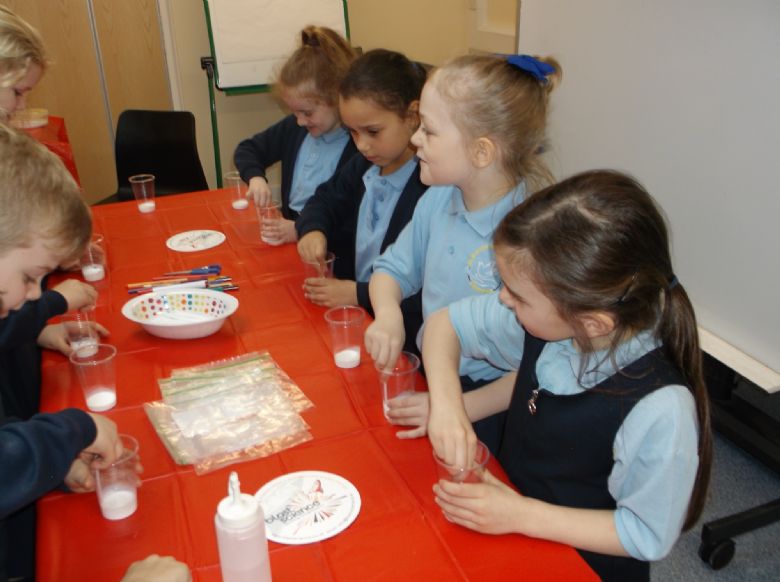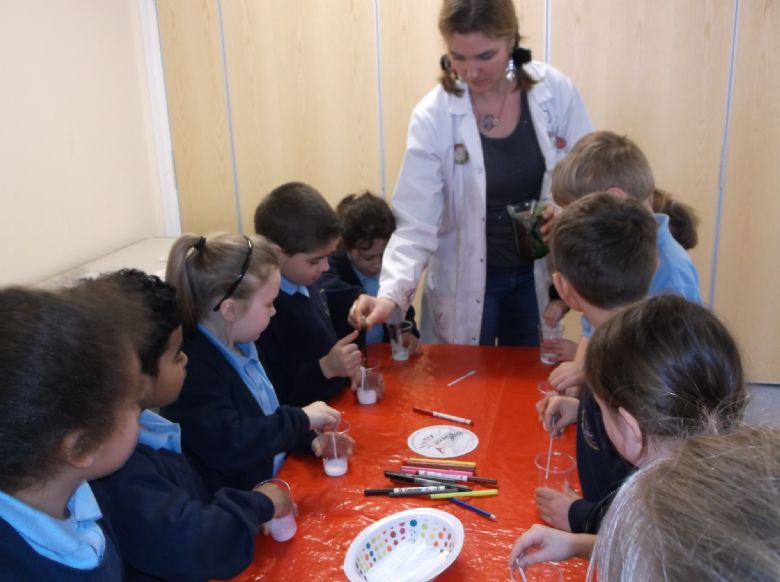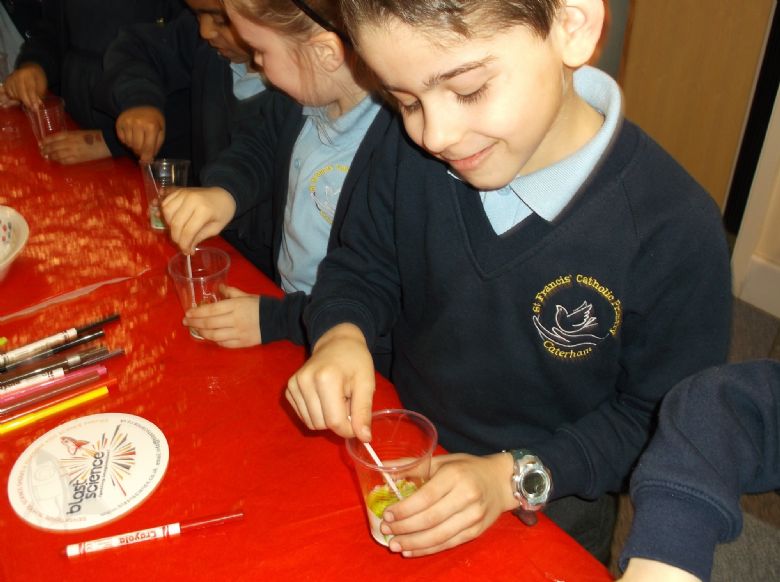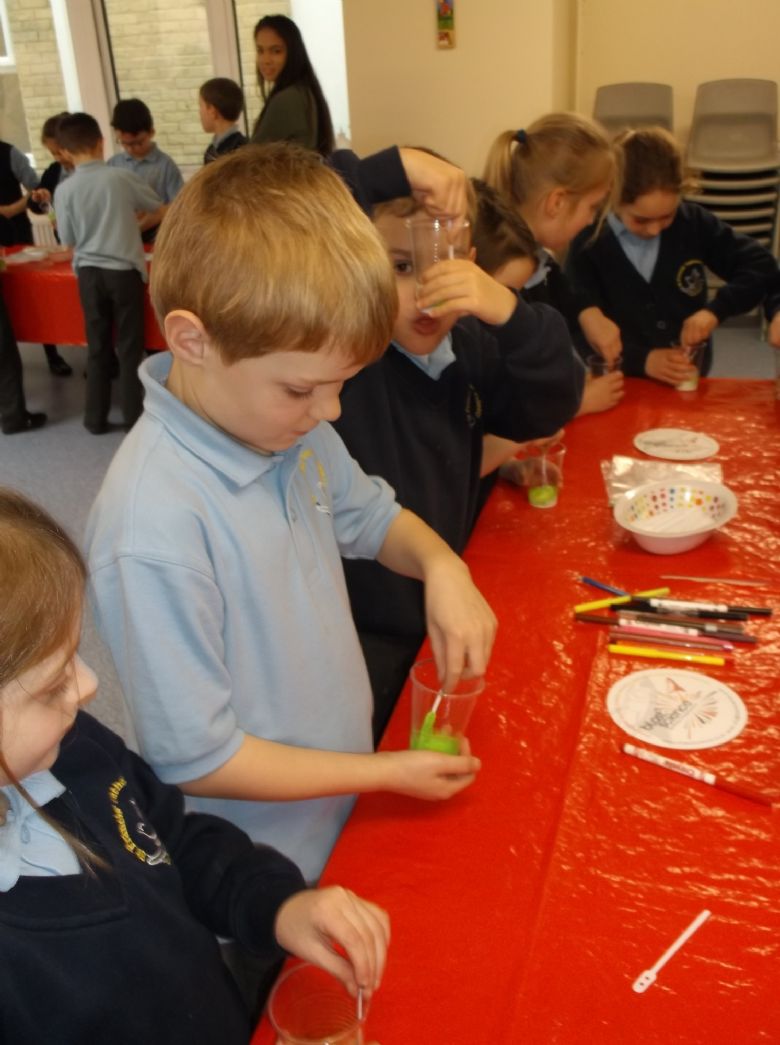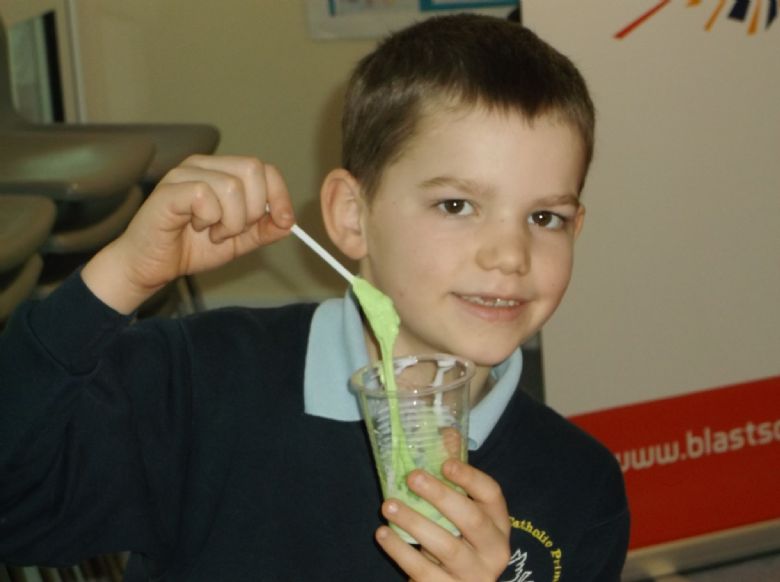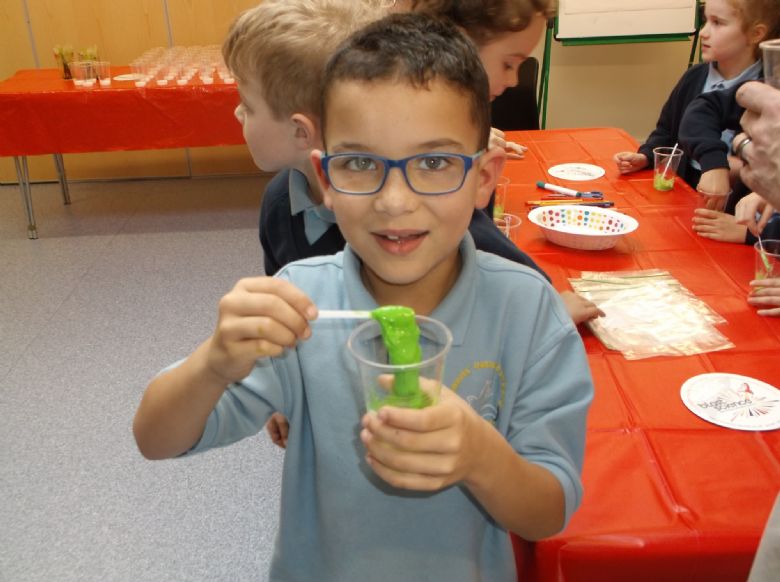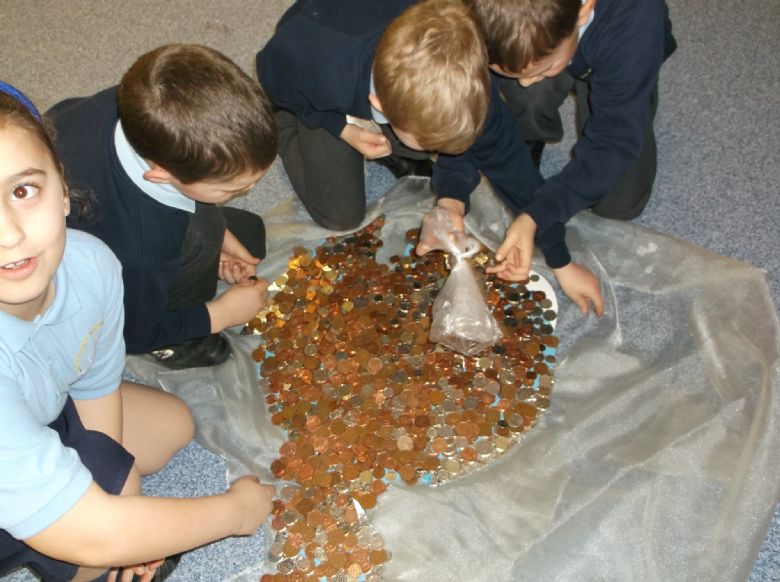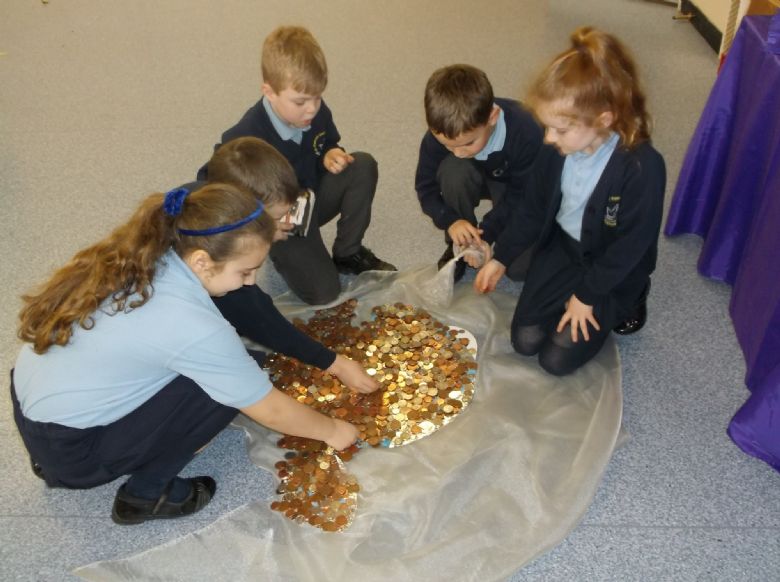 This afternoon we put the coins we brought in for the Cafod fishing appeal on the giant fish.