Pancakes, Book Week and Alice in Wonderland.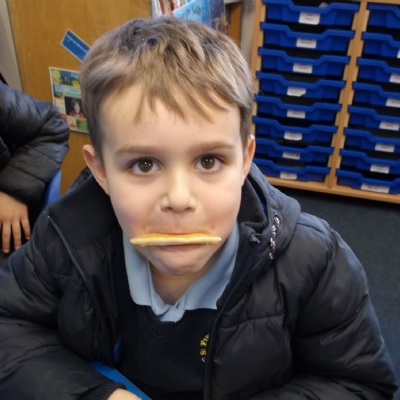 Shrove Tuesday obviously meant we had to eat pancakes and talk about the following day being Ash Wednesday. We discussed the tradition of making pancakes and wrote our promises ready for the liturgy.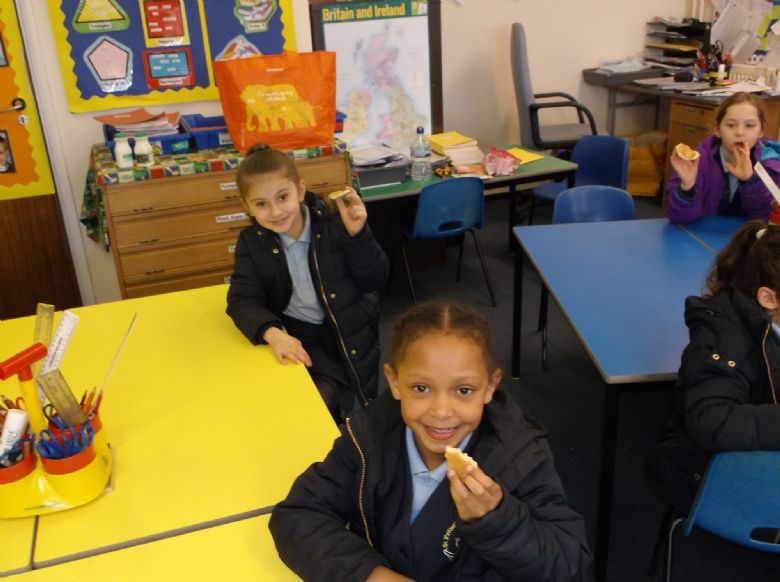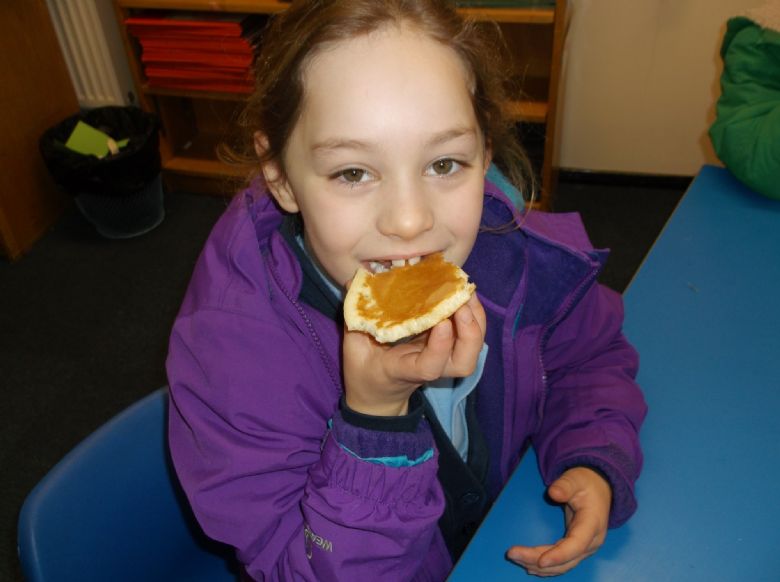 The theme for Book Week was Alice in Wonderland and we spent part of each day doing different pieces of work on the text. Thank you to everyone for going to so much trouble to make the childrens costumes. They were all fantastic and as only one winner was allowed Mrs Beck and I had to make a very difficult decision. Congratulations to Jeremy for his caterpillar costume which I'm sure took hours of work. Here are some photos to show all the wonderful creations!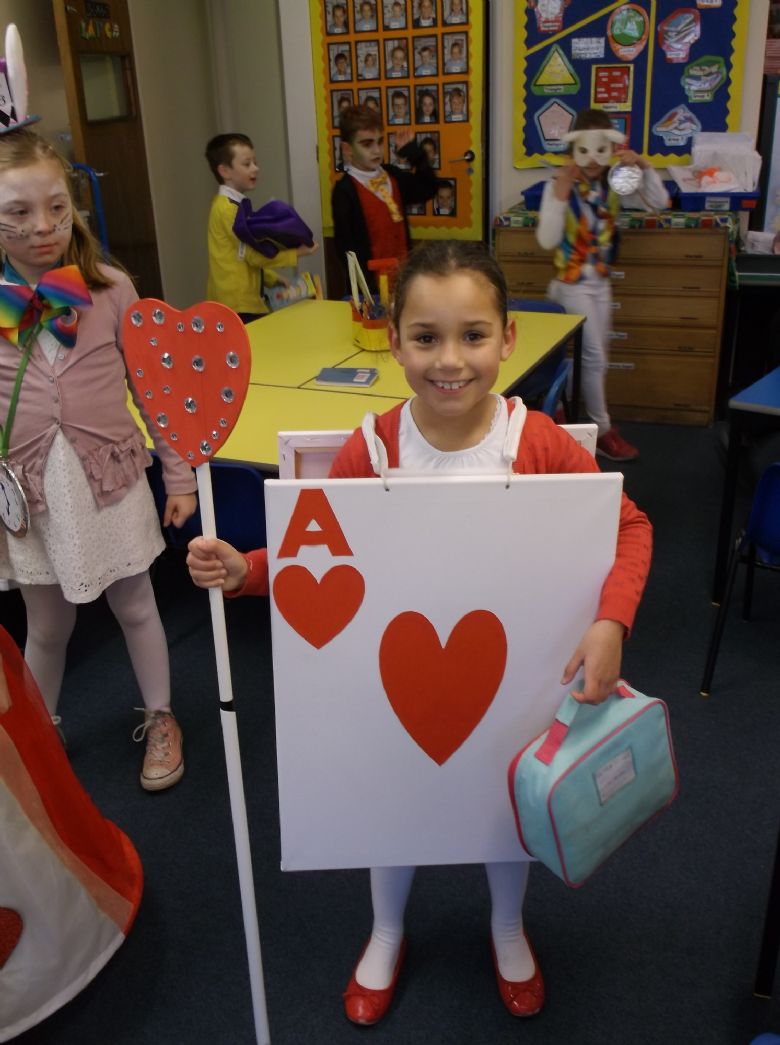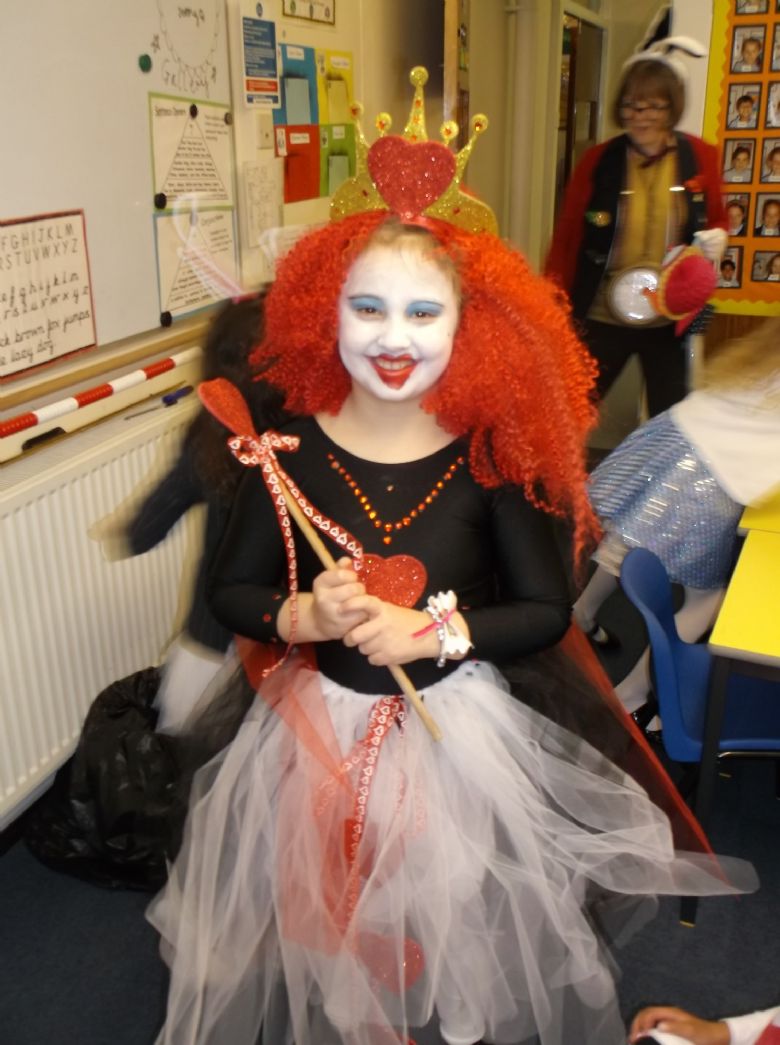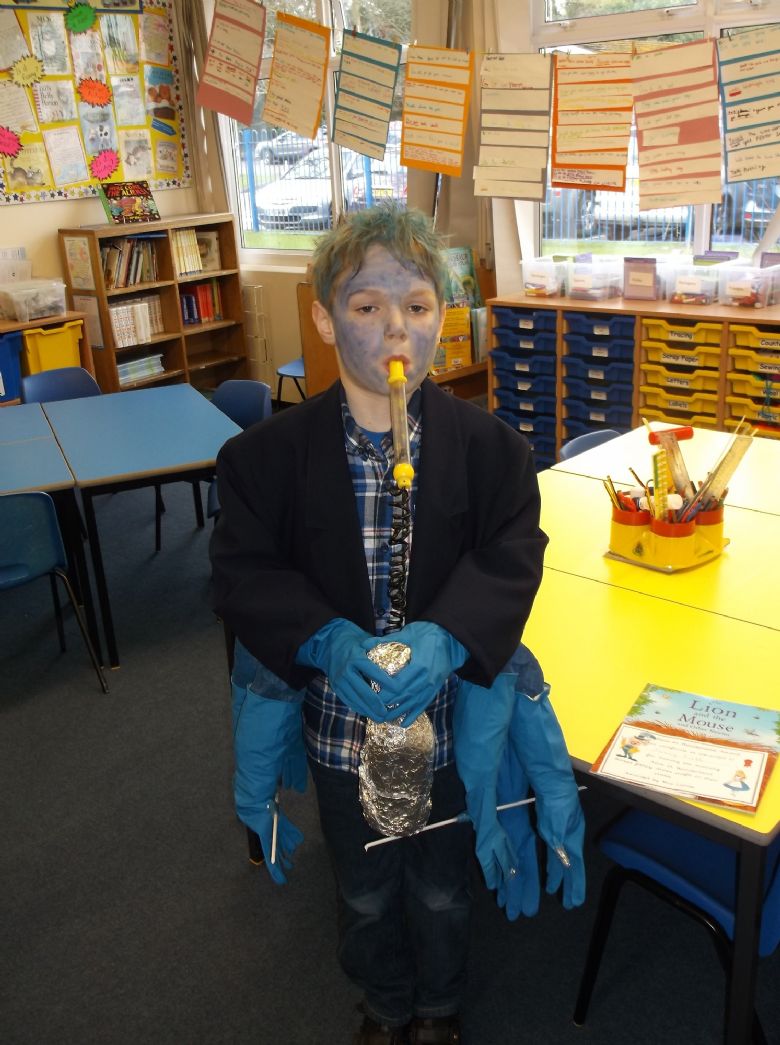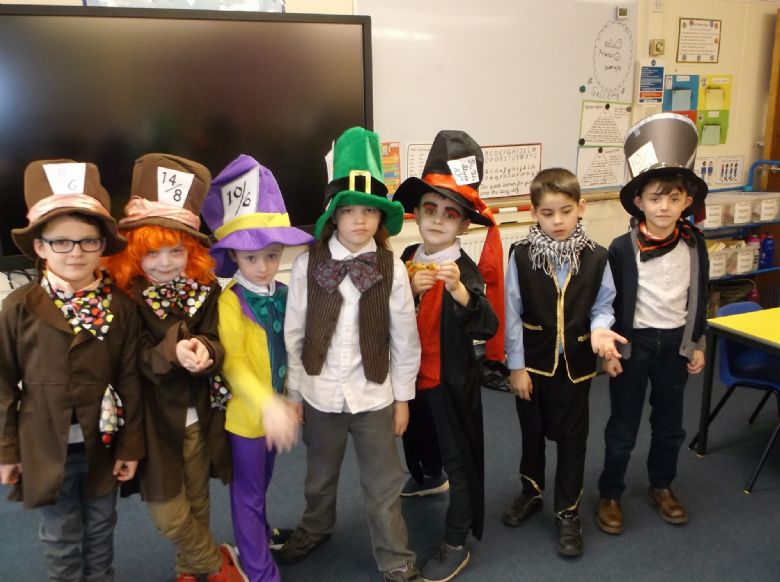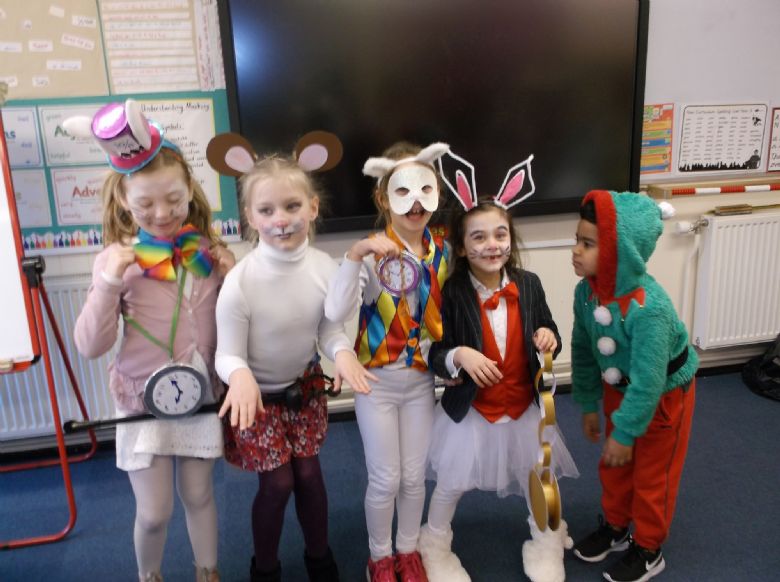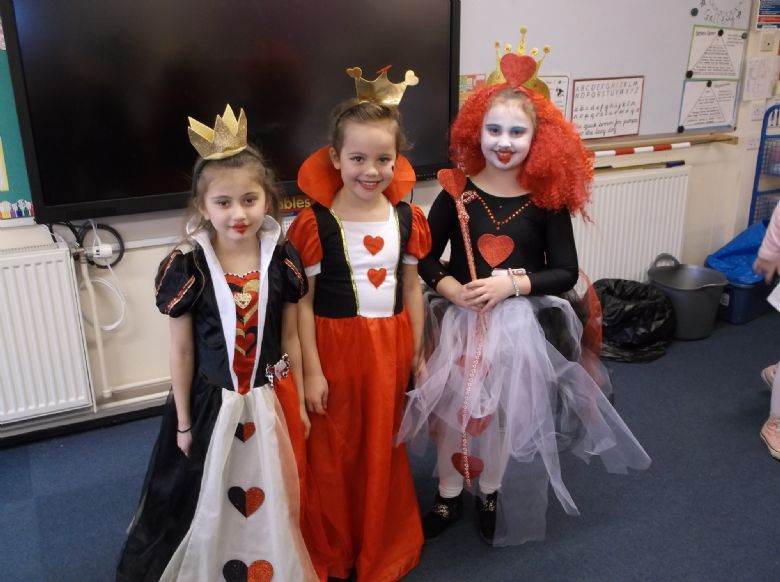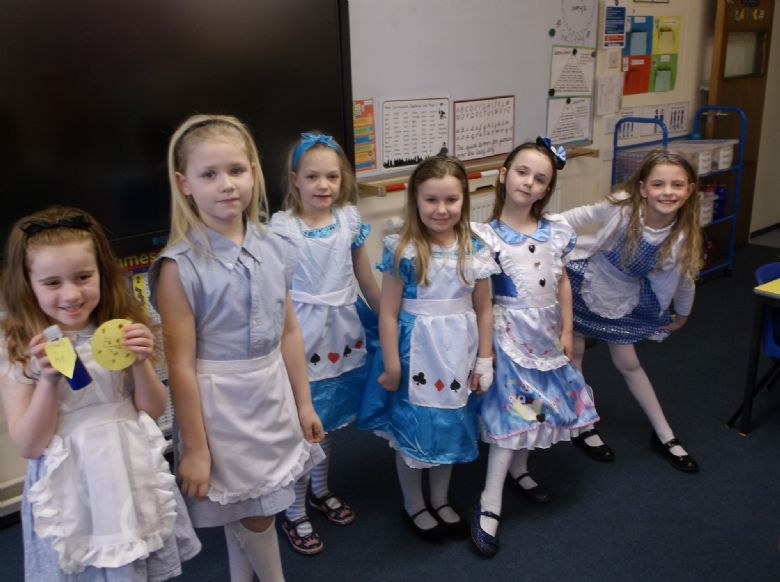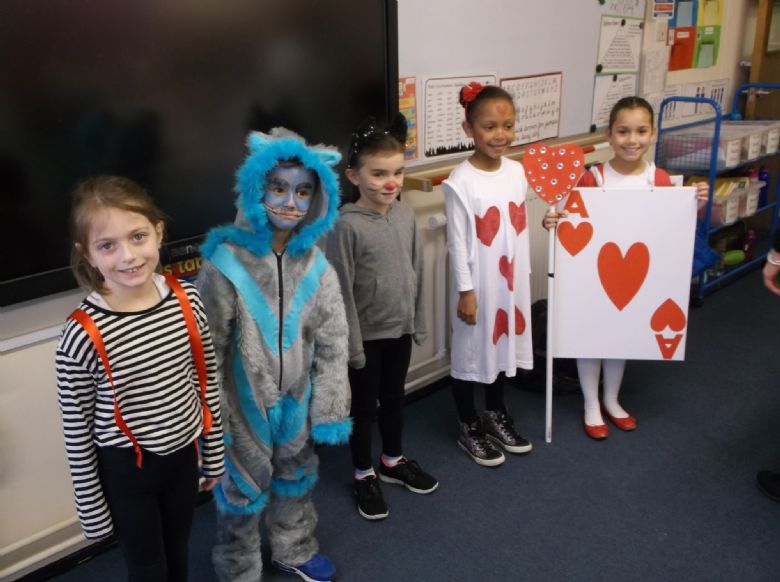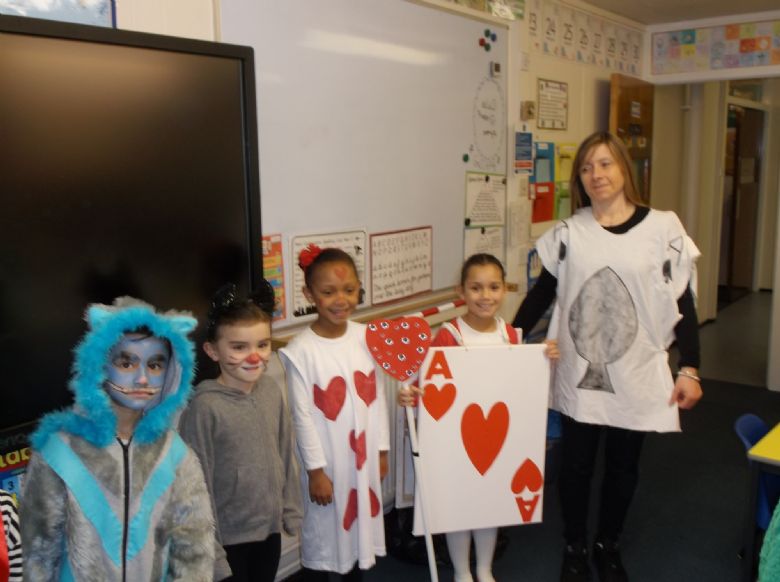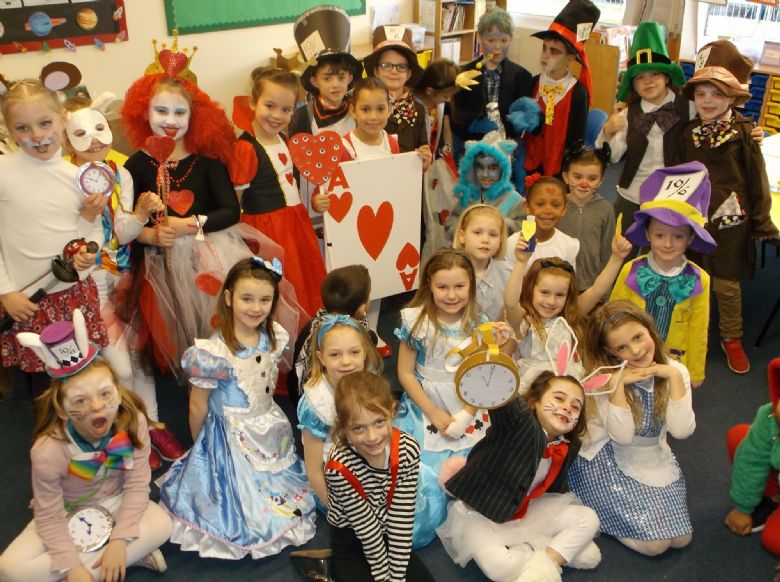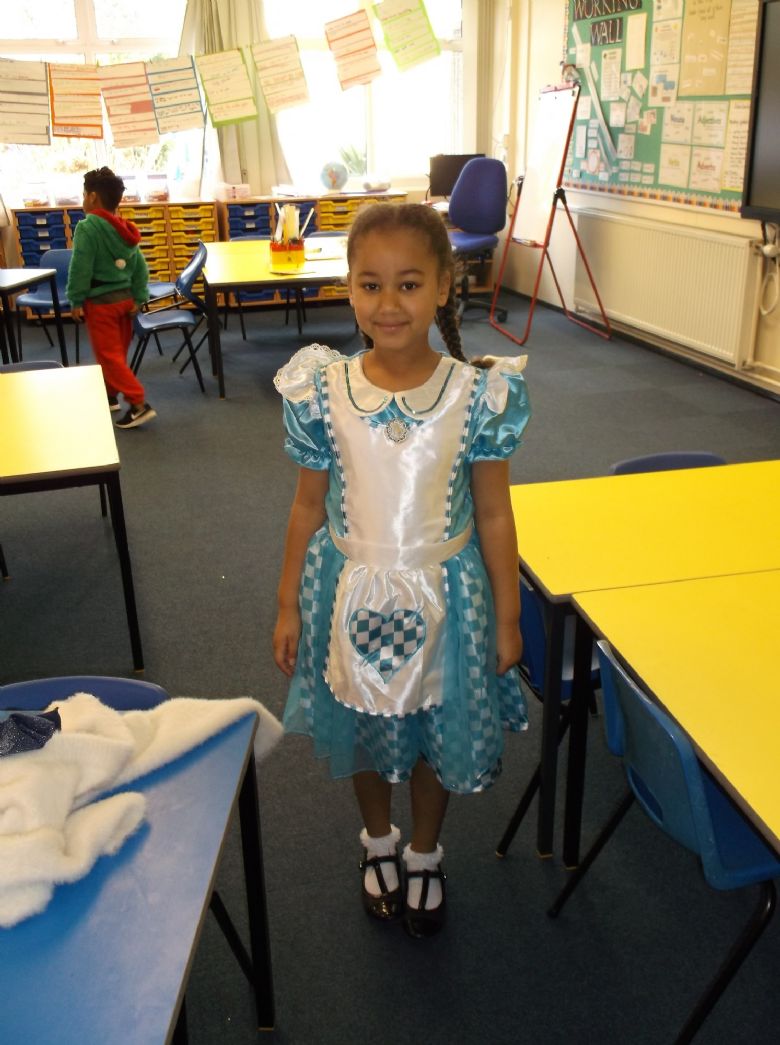 On Thursday, children from year 6 shared books with our class and it was lovely to see how both age groups enjoyed this activity.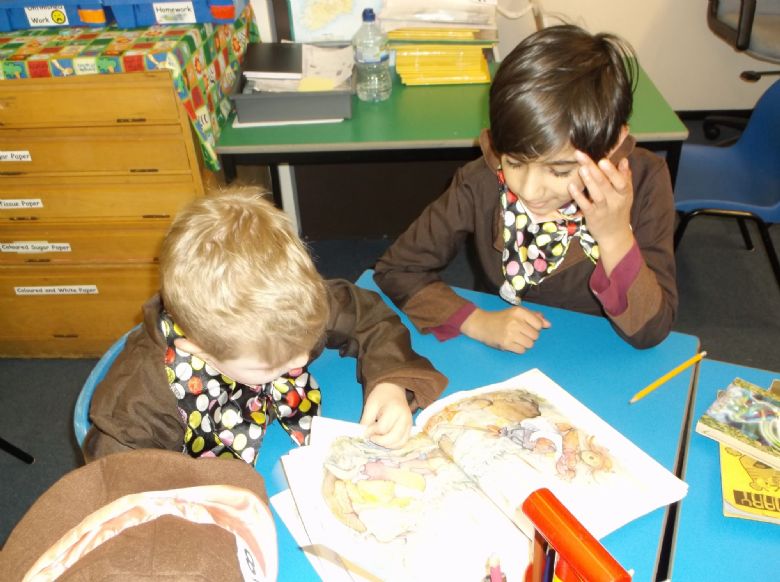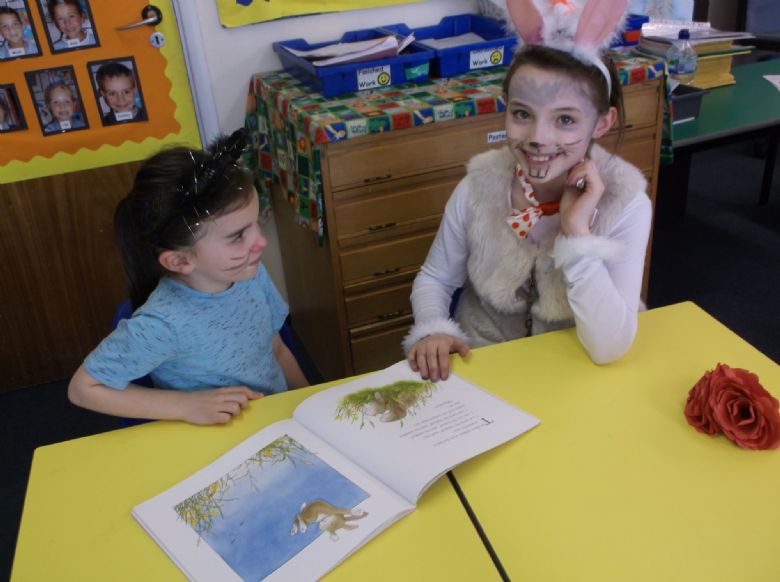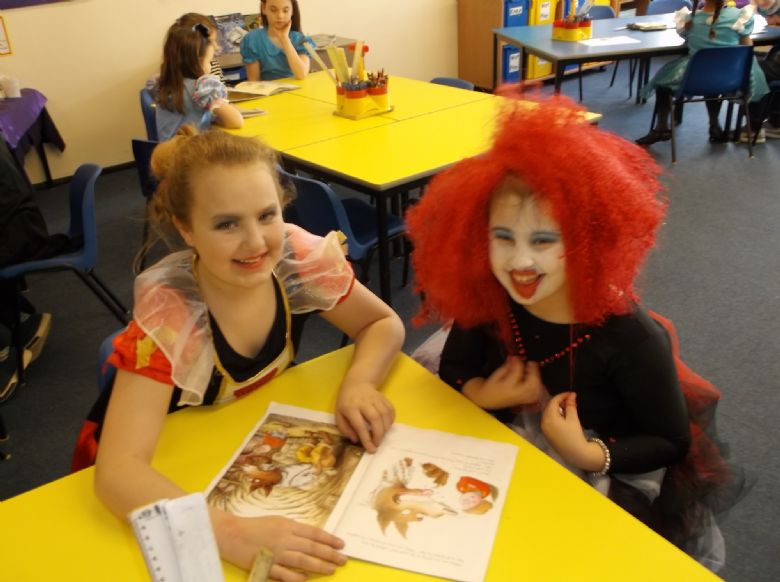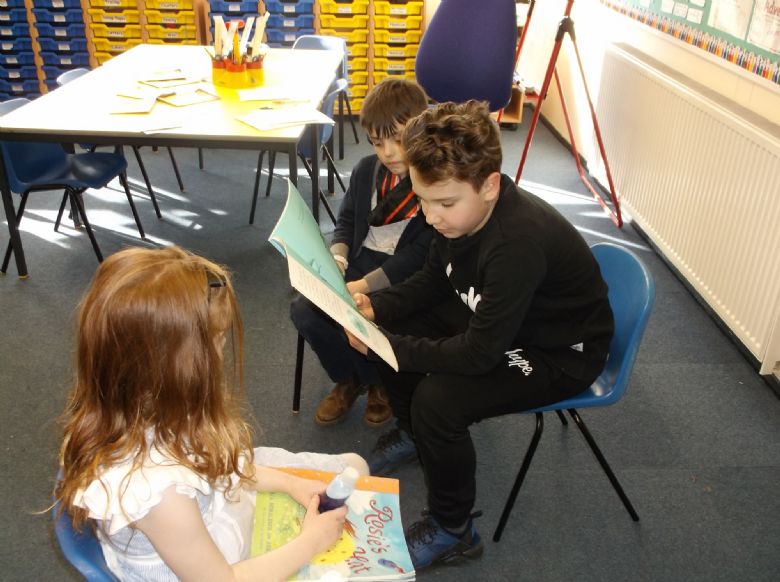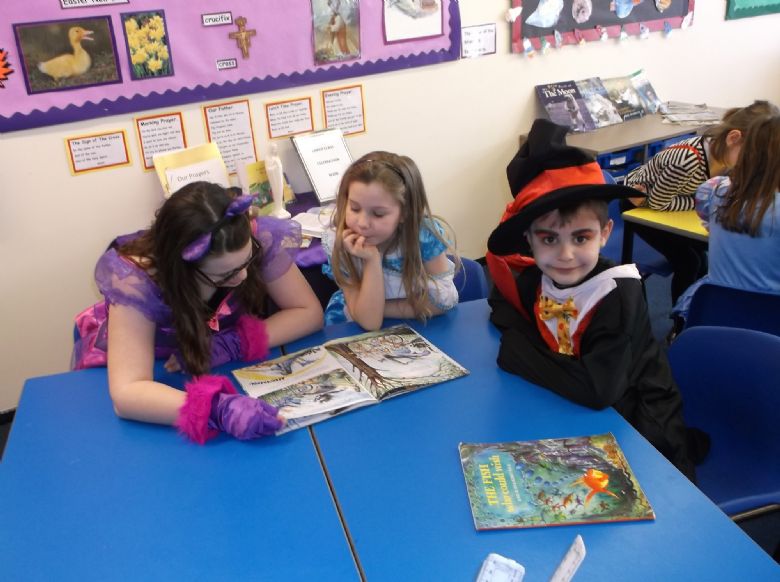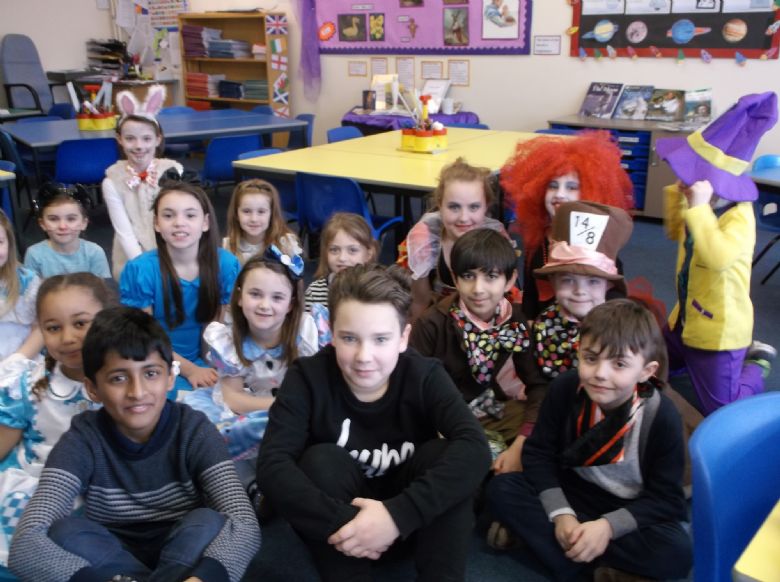 Homework for maths is on Mathletics and English is in the childrens books as usual. Please keep on practising spellings and times tables. The times tables homework this week is the same as last week with a mixture of 2s,3s,5s and 10s.
Have a good weekend.