Giving Thanks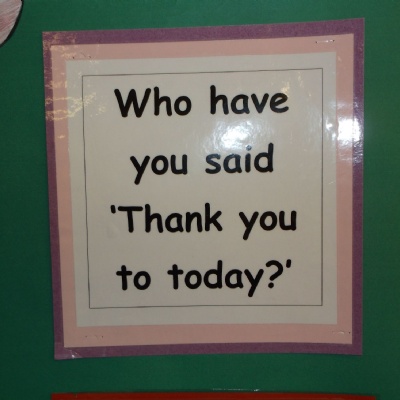 Our new topic in RE is 'Thanksgiving' and we are thinking about all the different ways we say thank you and why we do so. The children have written to each other saying why they value each others friendship and have also written prayers to thank God for everything they have.
In Maths we have been looking at 2d and 3d shapes and also lines of symmetry. The children were split into boys and girls groups just for this week to see if it made a difference to their learning and to find out what they thought about it.
Below are just a few general photos of the children doing activities during a rainy playtime!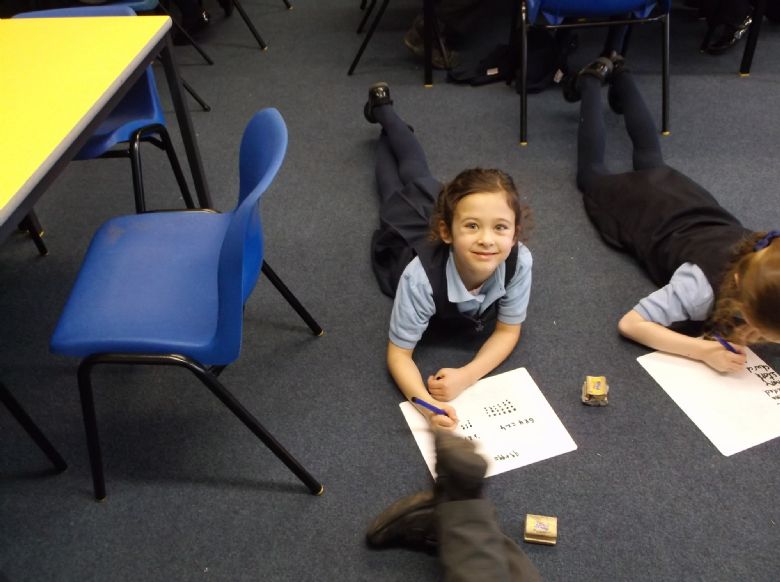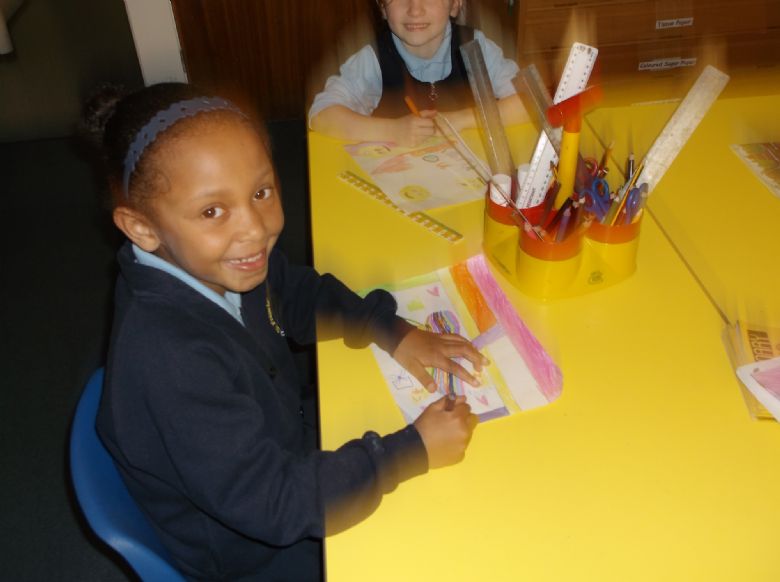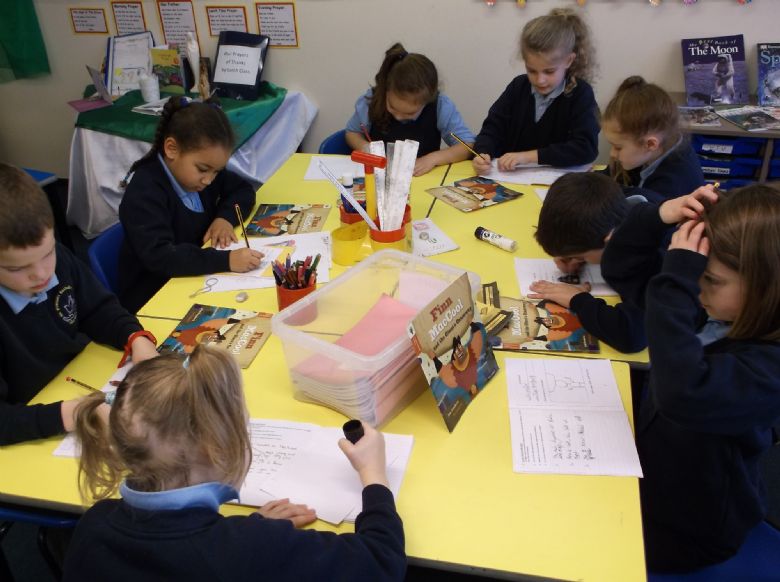 n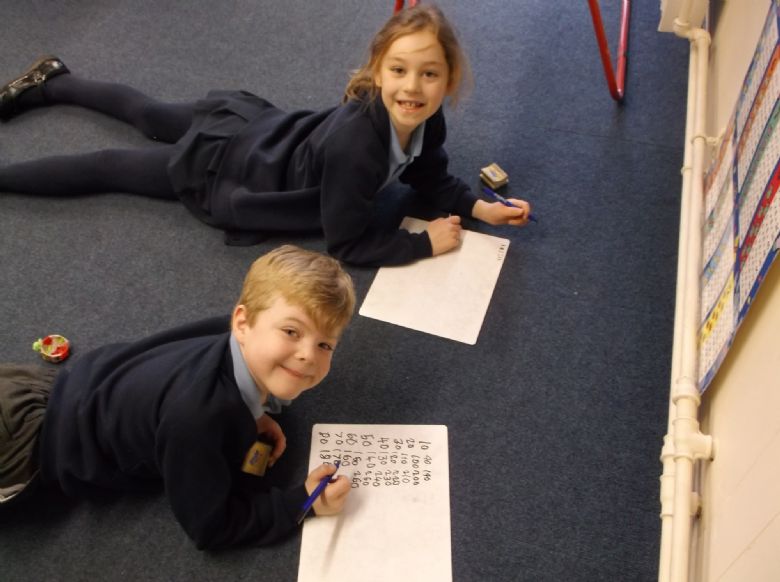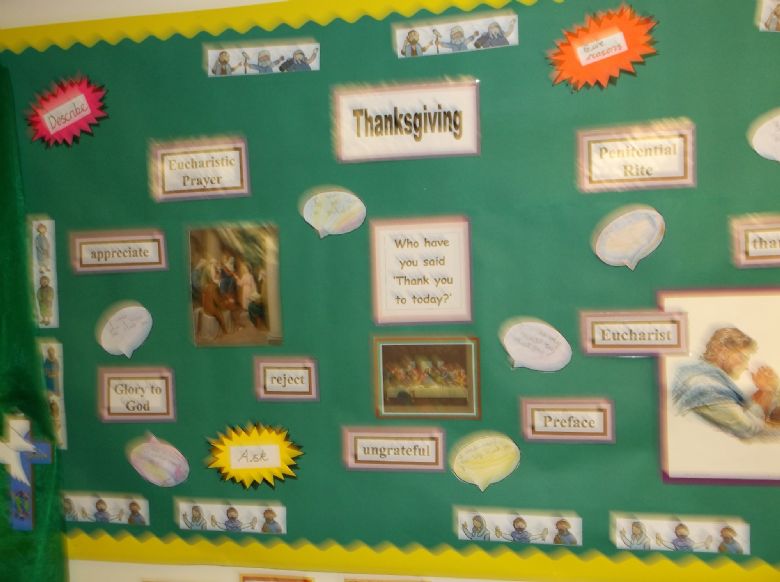 Please don't forget the cake sale next Friday which the school council are running. Cakes would be much appreciated and the children can bring in up to 50p to buy some.