Artistic Talent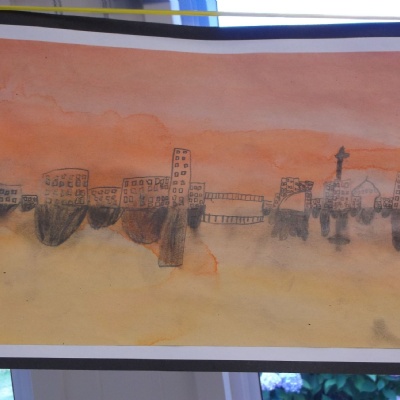 The children have been doing lots of great art work with Mrs Wheeler including landscapes. They have produced some excellent paintings.
On Wednesday they had a 'Matisse' day where they learnt all about the artist and his particular way of creating art work by cutting coloured shapes. They are are still in the process of creating their masterpieces so I will display some of them next week.
We are still enjoying our skipping as well as the daily mile. It has been fantastic to see the progress some of the children are still making. From being novices to complete experts at super skipping!
Just to complete our week Fr Stephen came to visit today. He talked to the children about our topic of 'Treasures' and showed them a Cafod powerpoint on the subject. The children really enjoyed talking to him and answering his questions.