Larch Class - 2nd December 2016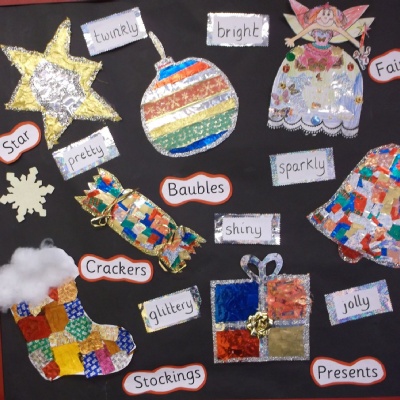 Christmas comes to Larch Class
Another busy week has passed us by and apart from various assessments and regular lessons we have been rehearsing in earnest for our Nativity. Most of the children have learnt the song words but please remind them to practise the ones they don't know. We had a lovely Advent Liturgy in the hall on Tuesday led by Mrs Fawcett and on Friday we had a visit from her and from Angela Eade, one of our governors who came to share our RE lesson.
We have begun to get in the festive mood with decorations in the classroom and a beautiful advent candle for our altar.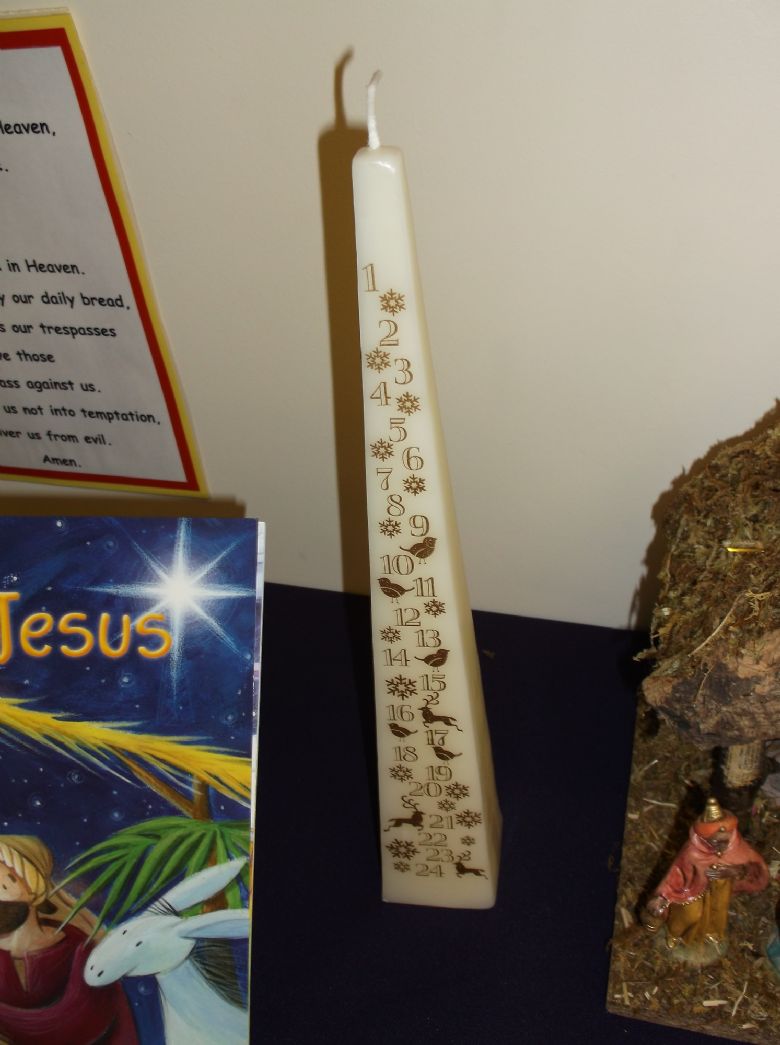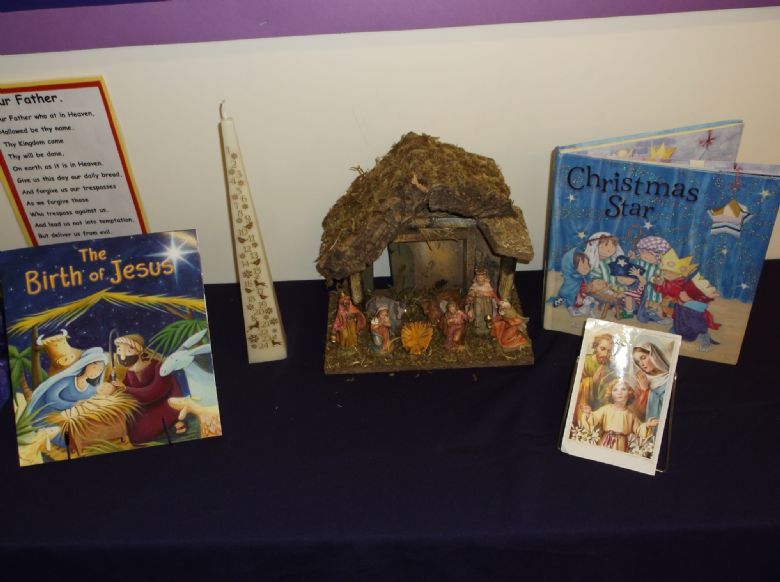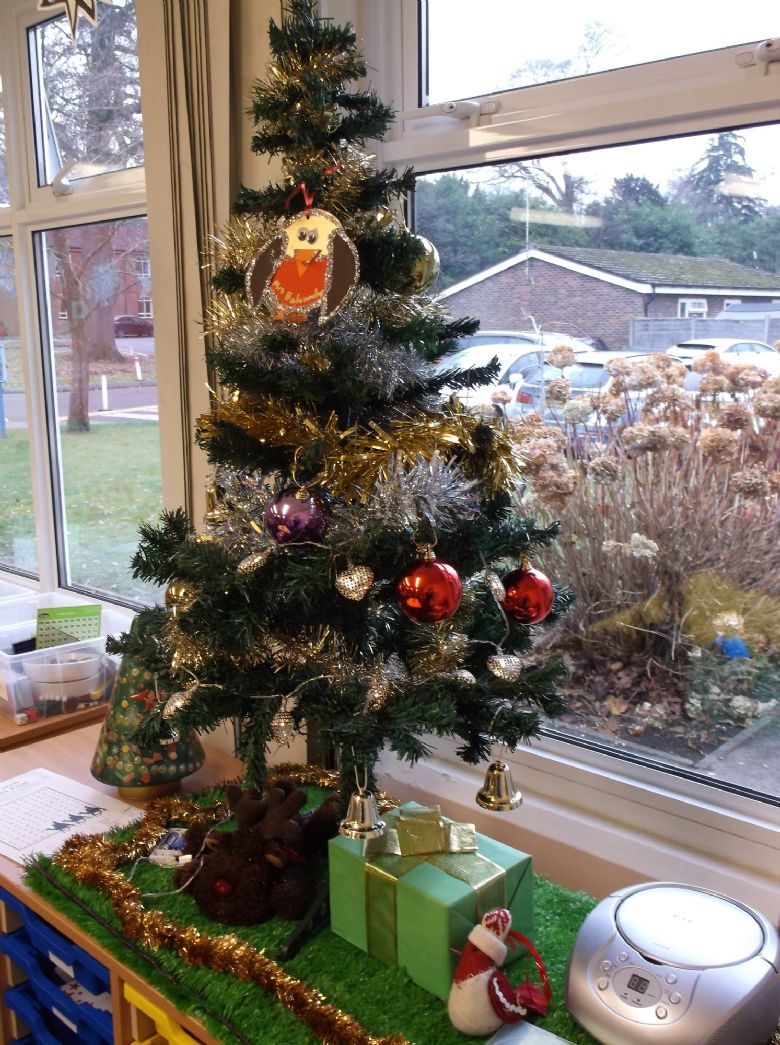 Thank you for all the jolly jars and gifts for the Christmas Fayre. Hope to see you all there on Saturday.