25th November 2016
This week we have continued with our topic of Advent. The children have been discussing what Advent means and how they can prepare for Christmas during this time of waiting. They have written prayers and planned their own story of the nativity. We are also practising our nativity play and all the songs we have to sing. We have made decorations for the corridoor and the hall to brighten up the Xmas Fayre!
On that note, could I just remind you about bringing in any jolly jars you may have made or any other contributions for the stalls. We have a box in the classsroom at the ready and the children receive house points for anything they contribute.
Below, is a photo of some of the raffle prizes mentioned in the school newsletter. It is a childrens raffle being run by the school council and tickets will be on sale for the rest of term at a cost of 50p. Money raised will go towards funding a new statue of St Francis for outside the school.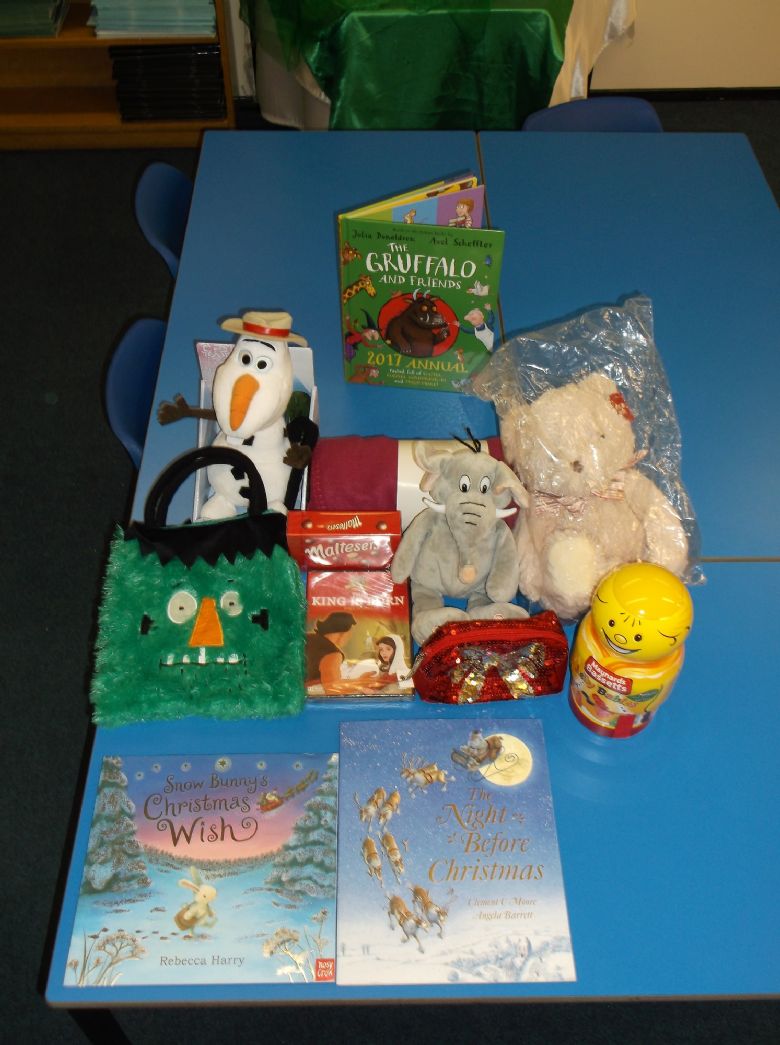 Please encourage the children to continue with Mathletics each week. It is great to see how much some of them are using it. Homework for maths is based on graph work and the children may require a little support, although we have been working on graphs at school this week and most of them grasped the idea of gathering information from graphs well. There are still a few children who do not know there 2x table. Please keep up the good work and practice all the tables we do regularly.
Finally, next week we will be starting a Geography topic on the local area. We will be using maps and trying to identify local landmarks. If you are out and about this weekend please point out the park, church, library etc Also, please encourage the children to know their address and how near or far they are from school. Many thanks and have a good weekend.