Grandparents Galore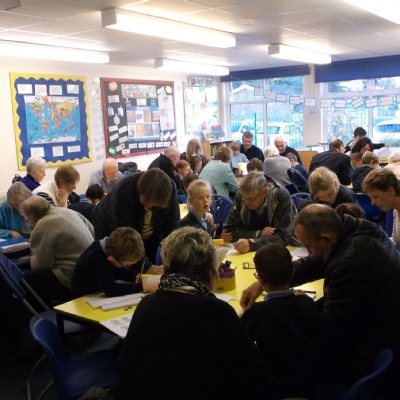 What a fantastic number of grandparents came to visit us on Tuesday. So many in the room we had to move out some of the furniture and breathe in! It was great to see everyone so engrossed in the activities and the children were so delighted to have their grandparents there. I think all present had a lovely time as the photos below help to show.......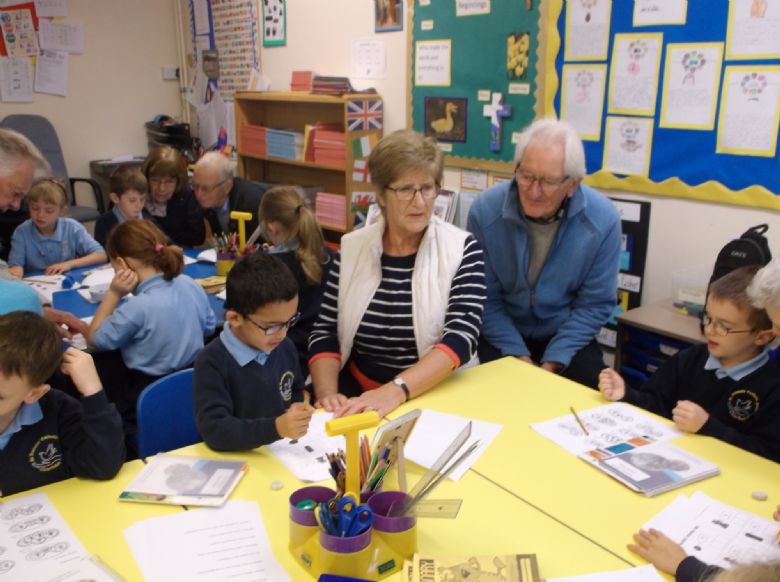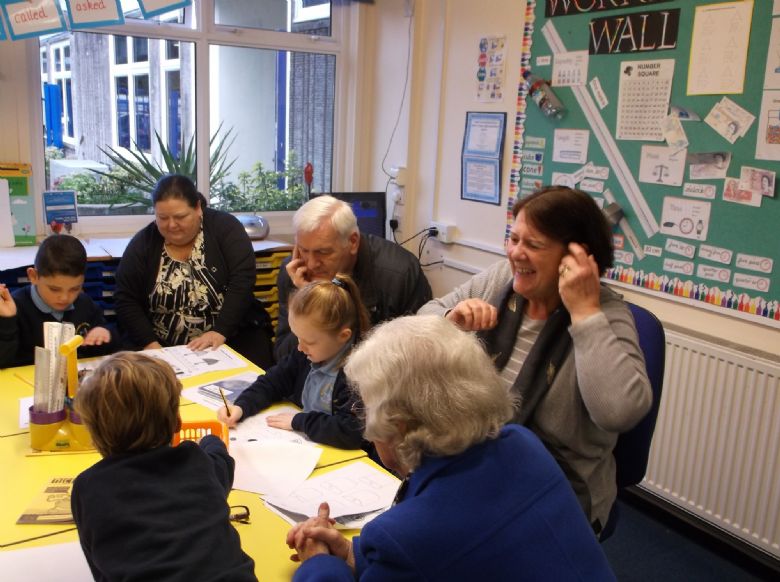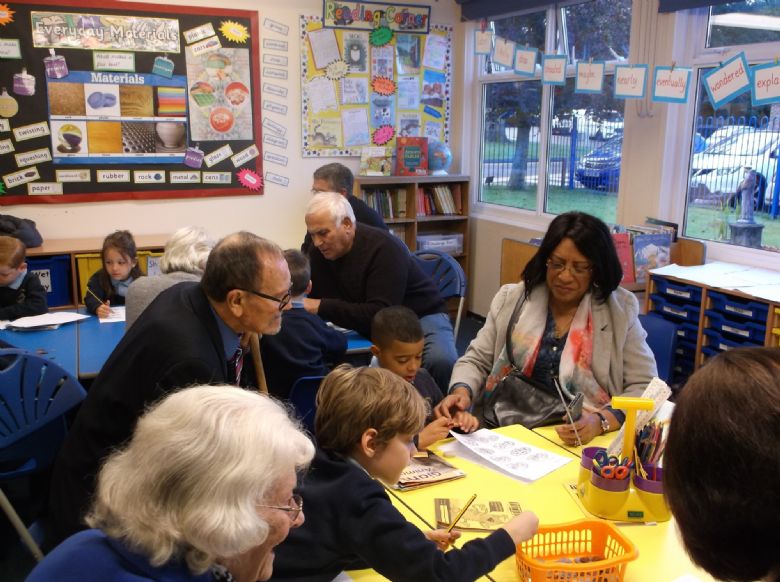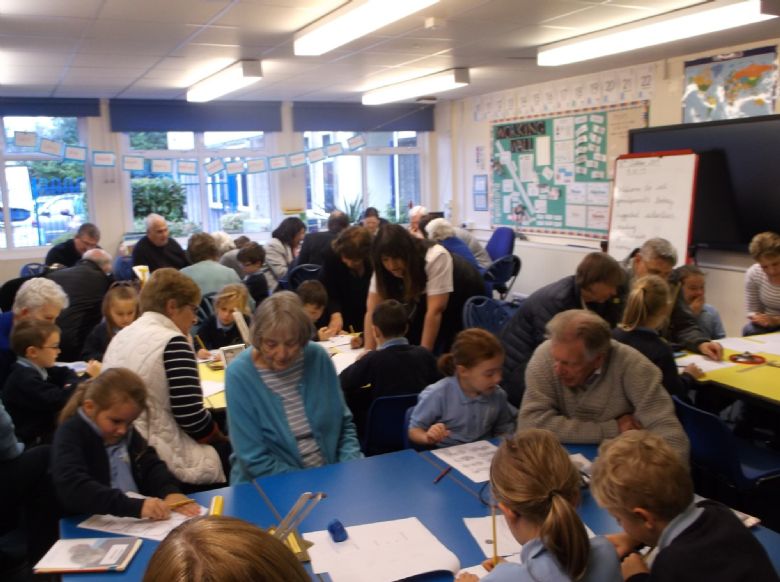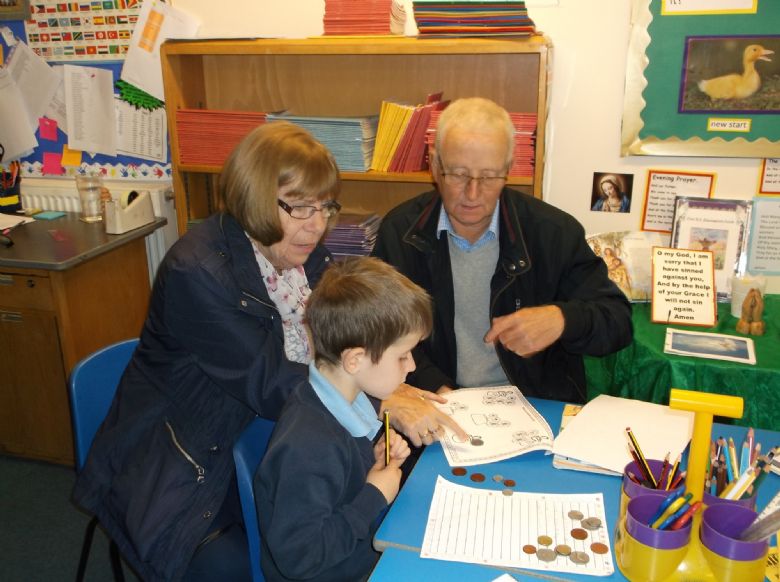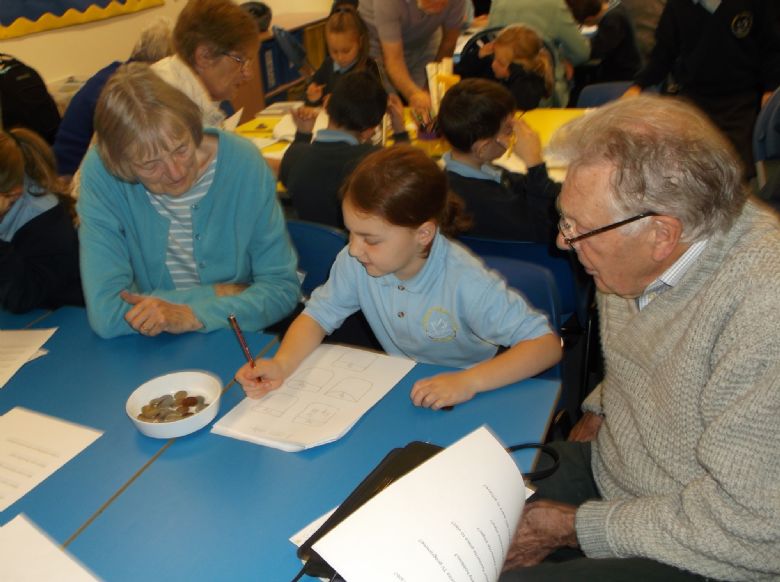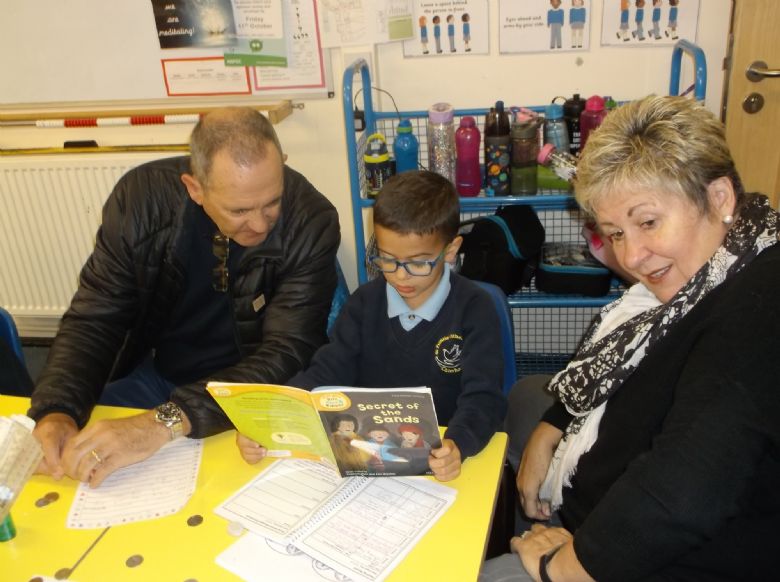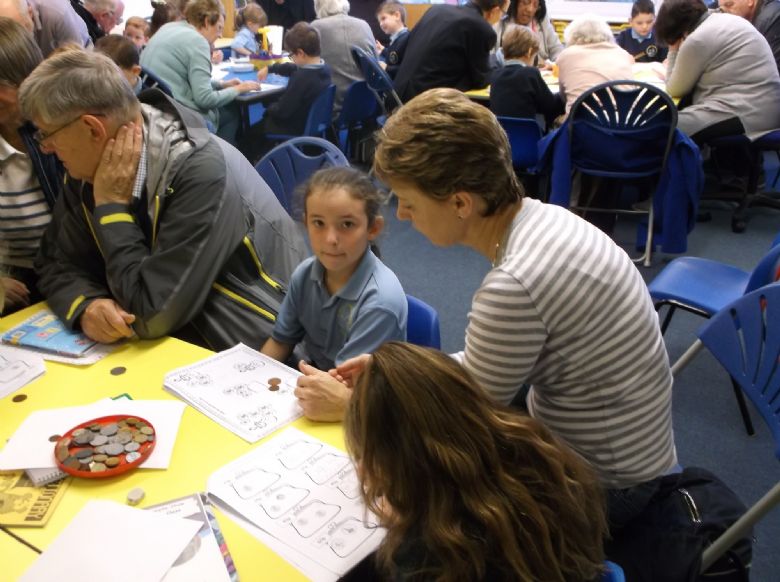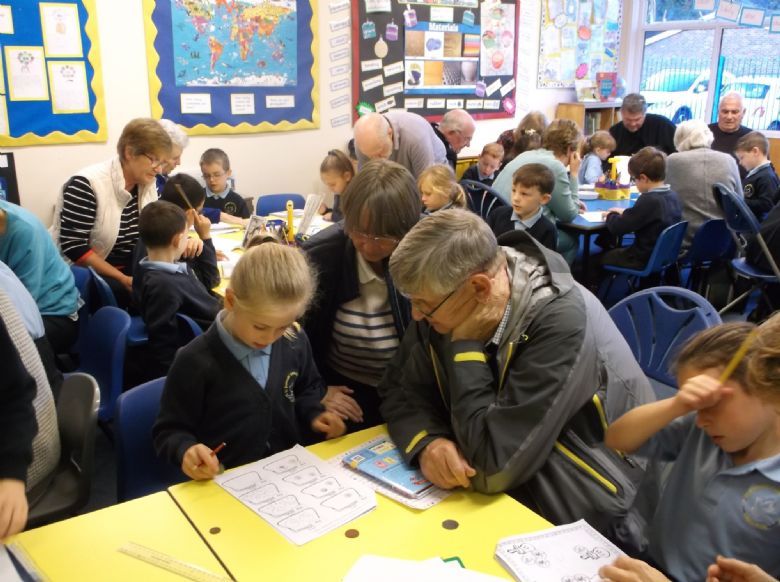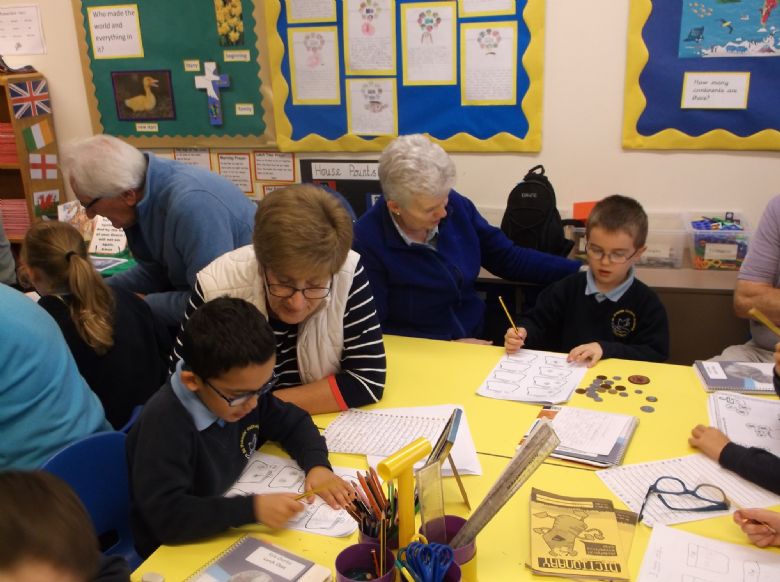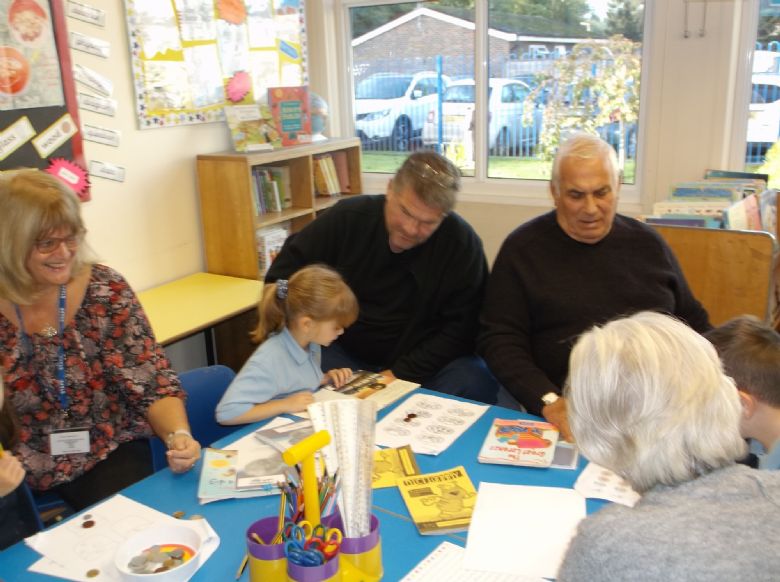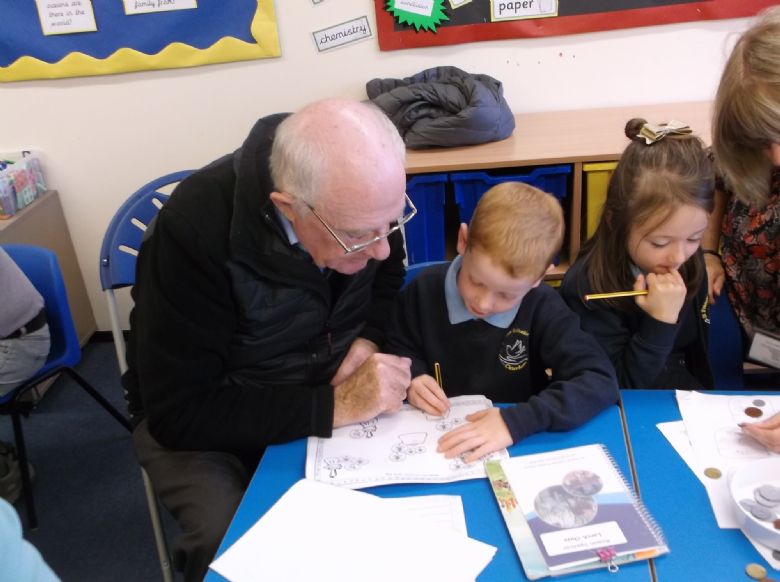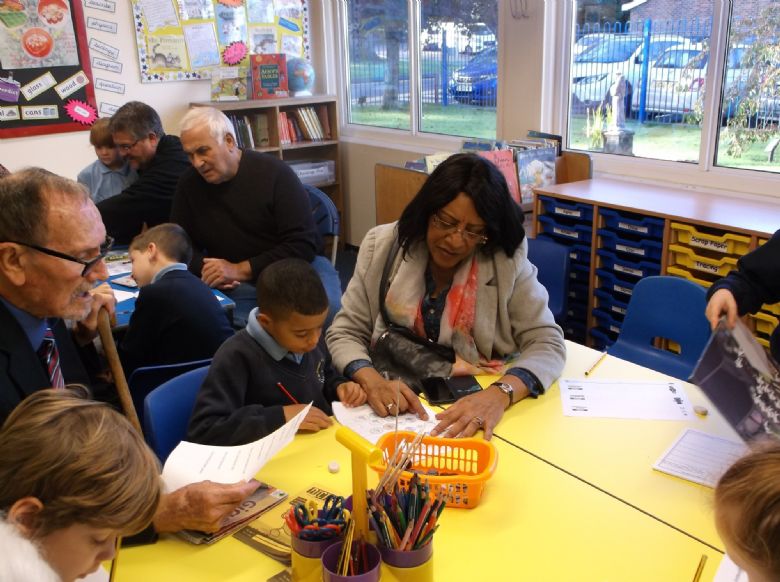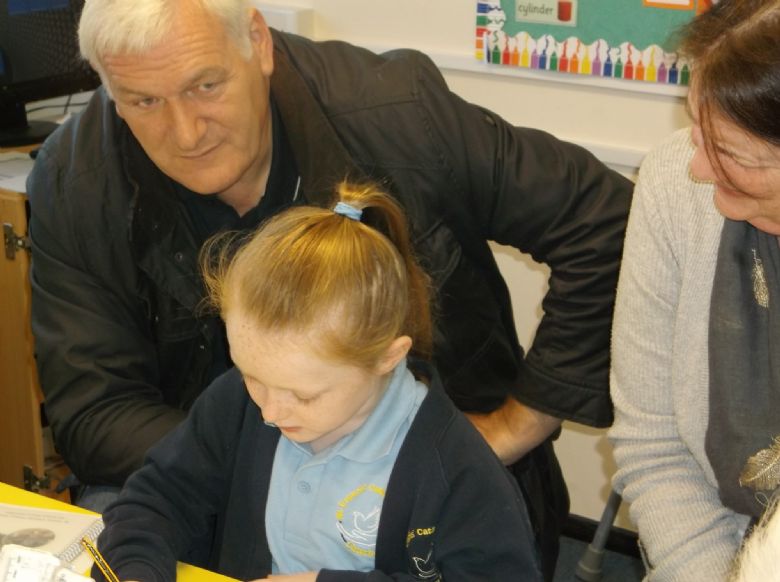 If anyone still has sponsor money for the NSPCC please could you send it in next week and I still need volunteers to walk to church with us on Tuesday 22nd October if anyone can help.
Lastly, if anyone has a spare hour any morning to hear readers I would be very grateful. Thank you so much to those who have sent in boxes of tissues..... we get through lots! Have a good weekend.