Rocket Fund Project
Many thanks for supporting the Rocket Fund Project. We are well on the way to meeting our target of £642. For details of how to donate, please go to https://spsr.me/Qvxv
In case you have forgotten what this is here is a reminder:
Our school has now launched its Rocket Fund Project to crowdfund for some ProBots to use in KS2. These are the next step up from the Bee Bots and we are looking forward to raising enough to buy a set so that the children can use them when they go in to Year 3 next year. An enormous 'thank you' to those who have already donated. Please donate if you can, but please don't worry if you are not able to at the moment, please share the link above instead.
This week we have been painting our poppies and finishing off our topic on Remembrance. I think the children have really enjoyed this particular topic and have been keen to find out as much as possible.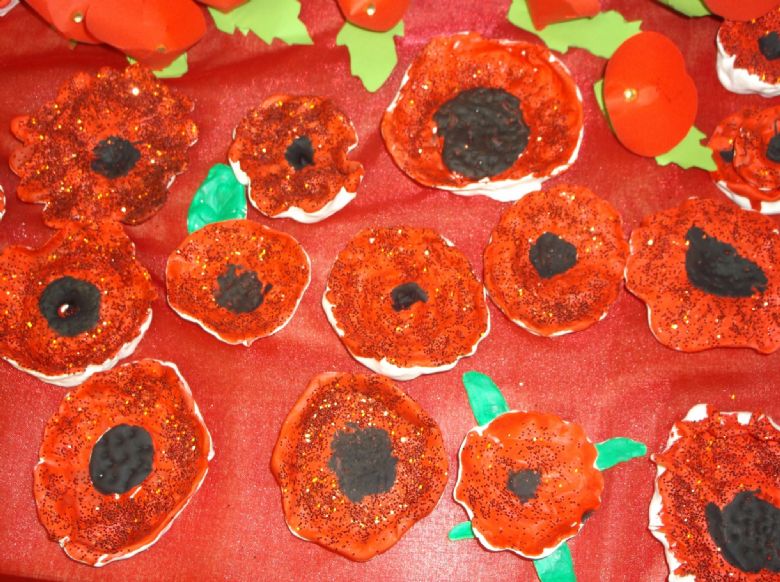 We have also completed out topic on Baptism in RE and the new topic will now be 'Preparations'. You will see that for their homework they have been asked to write about how as a family you prepare for Christmas i.e putting up decorations, sending cards, buying presents and food, inviting family or friends over. Our work in school will reflect on the Christmas story and the birth of baby Jesus and what this means to us.
There are a number of collections going on at the moment. As a class we are collecting for the Cafod appeal and trying to raise money for fruit trees, mosquito nets and bees to send to those in need. We are also still collecting 5p pieces for the PTA. Thank you to everyone who has been sending in their loose change, it is very much appreciated. Also, well done to those who have been bringing in jolly jars or gifts for the Xmas Fayre. We have a box in the classroom to store them all!
Finally, please continue to practise times tables with the children because they need to keep saying them in order to fix them in their minds. Practice makes perfect!