Visit to St Luke's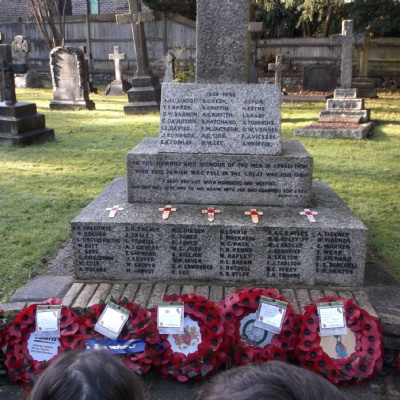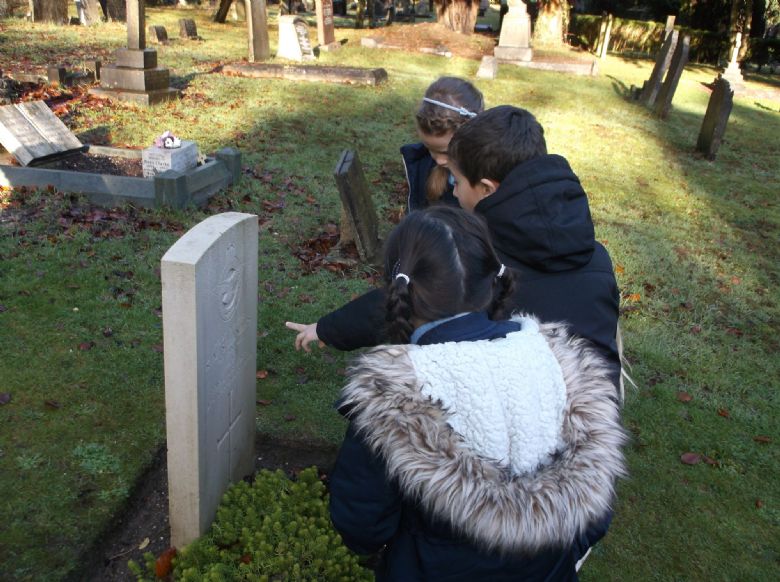 On Monday we had a really interesting talk from Kenley Revival Project. They told the children all sorts of interesting facts about the aerodrome and what happened there during the 2nd World War. It was a great start to our week and added much to our topic on Remembrance.
On Tuesday we walked down to St Luke's church and spent some time looking at the war graves in 'Pilot's Corner'. The children were really interested to explore and get information from the different gravestones. They found out that there were pilots from Canada, New Zealand, Czech Republic, Poland, Australia and Britain buried there. They were astounded to see that pilots as young as 18 had died and that some of the pilots died just whilst they were training. We also looked at the war memorial and all the names listed there. I was really impressed with the respectful way the children behaved and the interest they showed in this part of our history.
Many, many thanks to the parents who accompanied us walking to St Luke's and back!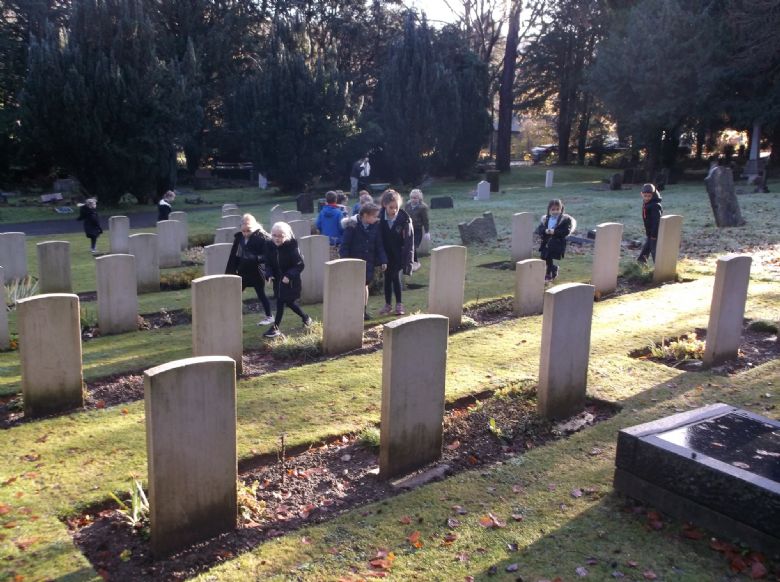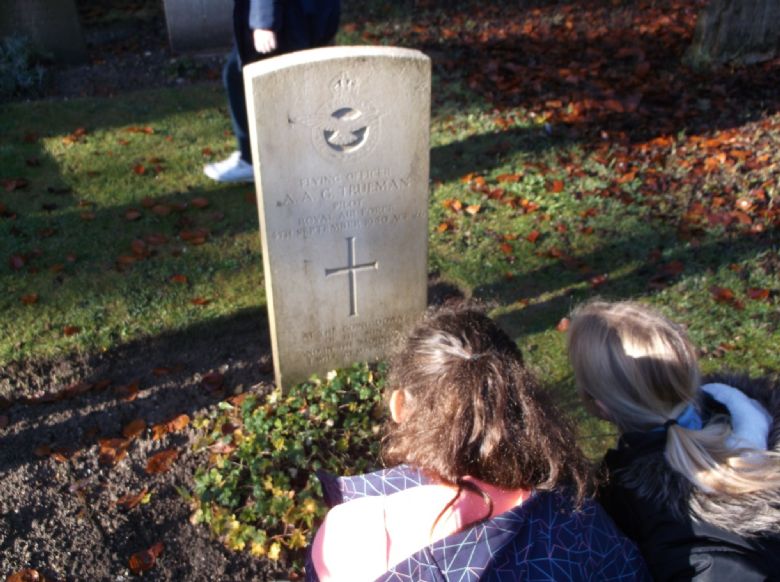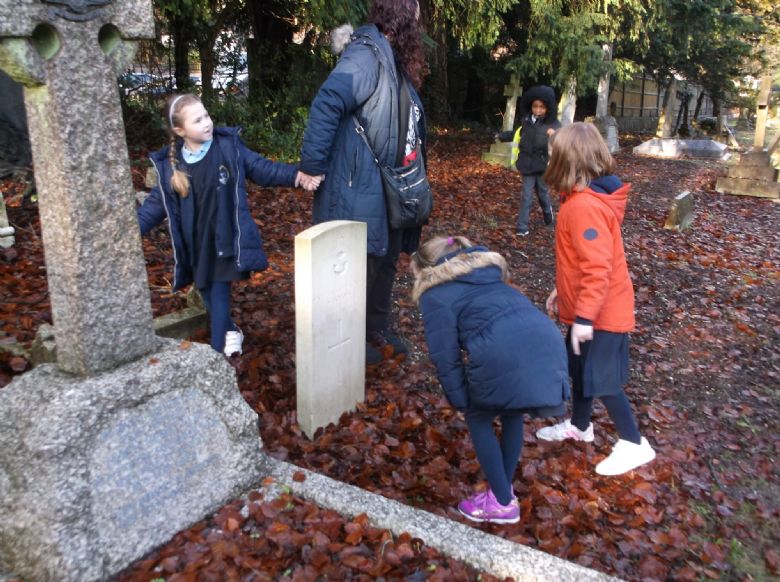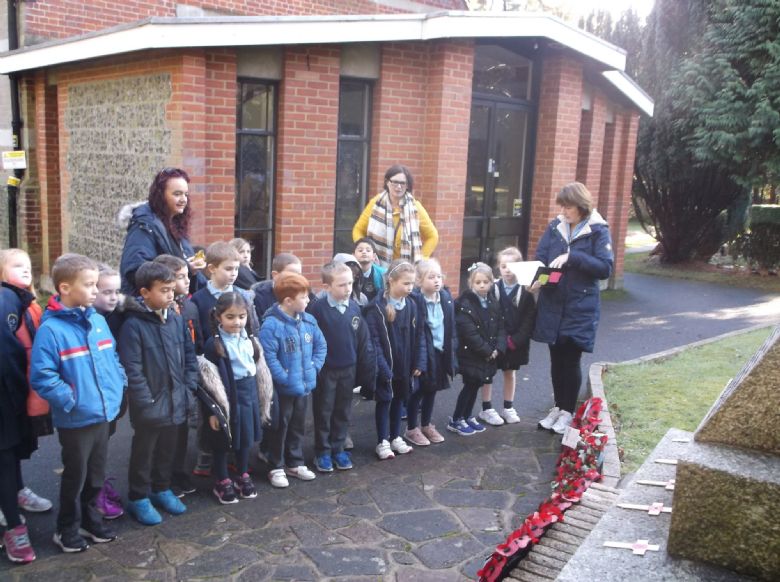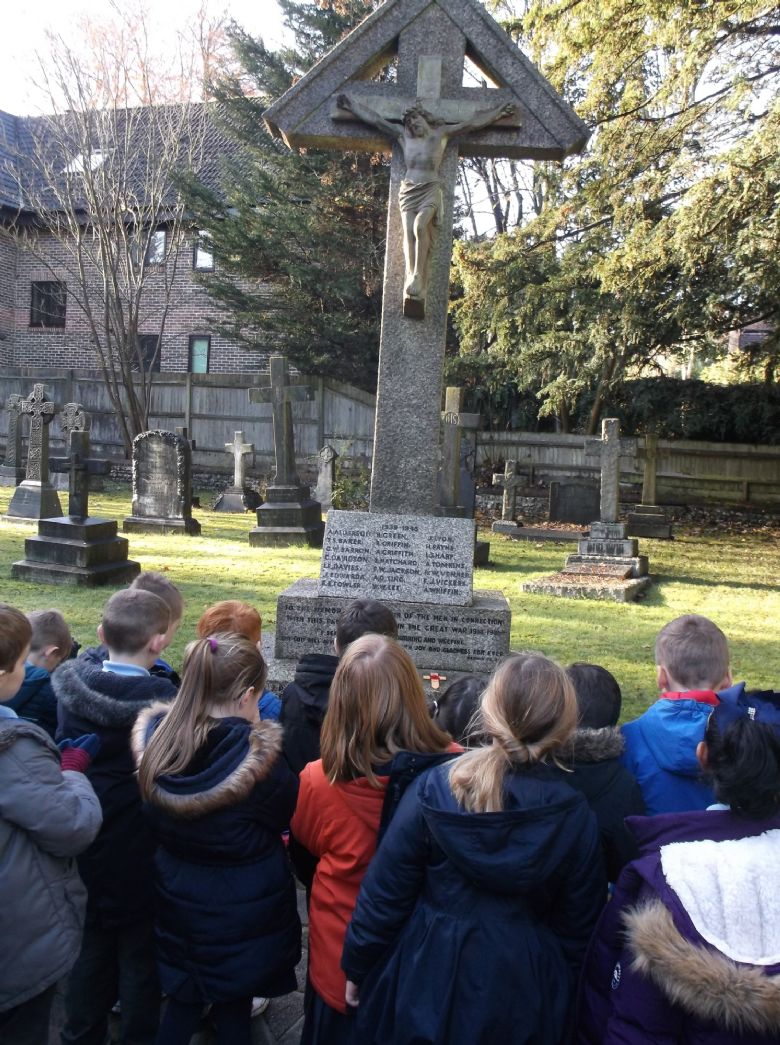 After our visit we wrote all about it and then we made some clay poppies which we will paint soon.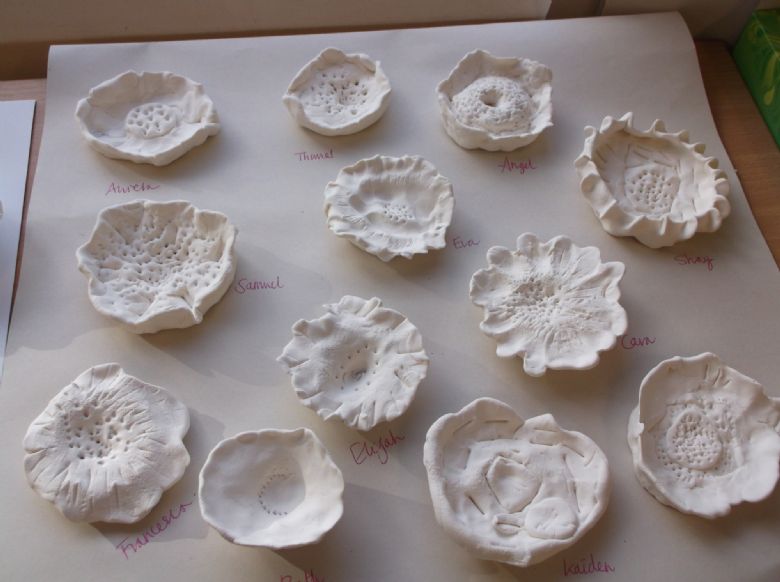 One small group of boys would very much like to show what they made during an indoor rainy day playtime!