Remembrance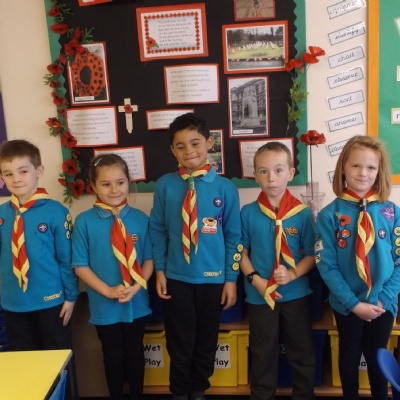 We have been doing lots of work this week on Remembrance and the reason we wear poppies. There was also a special Liturgy on Thursday which gave the children a chance to learn more and to pray for all those involved. It would be great if they could watch a little bit of the Remembrance Parade and the laying of the poppy wreaths on Sunday.
Thank you for all the shoe boxes.... you will be pleased to know that we won the prize for bringing in the most!
Another thank you to all the people who have volunteered to walk down to St Luke's with us on Tuesday. We have plenty of helpers which is great!
Please look out for details of our forthcoming ROCKET FUND fundraising venture. We are trying something new in order to raise funds to buy some Probots (programmable robots) to develop programming skills in the Juniors. We'd really appreciate your help in spreading the word about this and sending the link to as many people as you can, including businesses and relatives. Fingers crossed!!