Snowy Update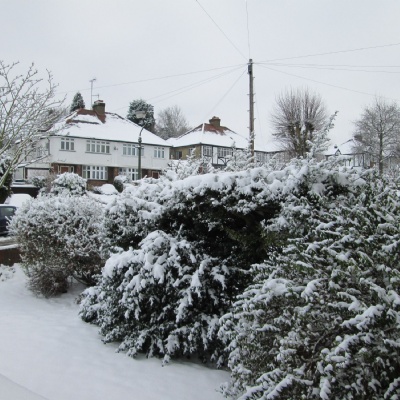 Well, as I write we are having a second 'snow day' and everywhere is looking very wintry for the beginning of March! The children will, I hope, have lots of fun in the snow and I'm sure you've seen on the website all sorts of activities they can do if bored! Of course, they have their normal homework and reading to do. I've told the children that if they finish their books they should read from the very many books they have at home. I'm afraid the photos I was going to post are on the camera at school so they will have to wait till next week.
During lessons recently ( in English), the children have been learning about the differences between fiction and non-fiction. They have been using text books and fact sheets to find out information about wolves and then record it using headings and paragraphs. We had just started writing reports on dinosaurs when we were so rudely interrupted by the weather!
In Maths we have been doing lots of work on fractions and in particular 1/2s, 1/4s and1/3rds. We talked about fractions as being parts of whole numbers and how we could cut a pizza into different numbers of equal parts. This is a topic they will cover in greater depth in year three so a basic knowledge will stand them in good stead.
For Science week we are making rockets and doing experiments which require bottles. I have shown the children the type of bottle required ( a small, sports water bottle). They should also be collecting junk materials in a bag for making their rockets. Please don't bring this in until the actual week.
I'm not sure at this point if we will be in school tomorrow(Friday), but if not I will seee you all on Monday. Have a happy and safe weekend.