3D Shapes and Chinese New Year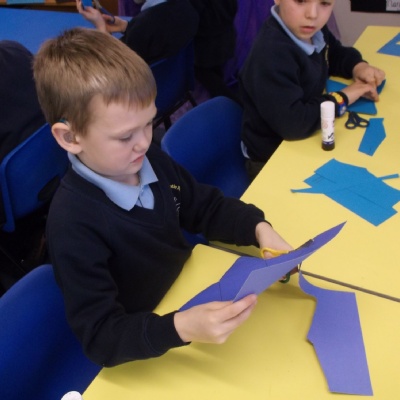 This week we have been busy learning about 3D shapes and how many face, edges and vertices they have. On Thursday we tried to make our own 3D shapes from 'nets'. The children really enjoyed it but it became obvious that a lot of them need more practise at cuttting!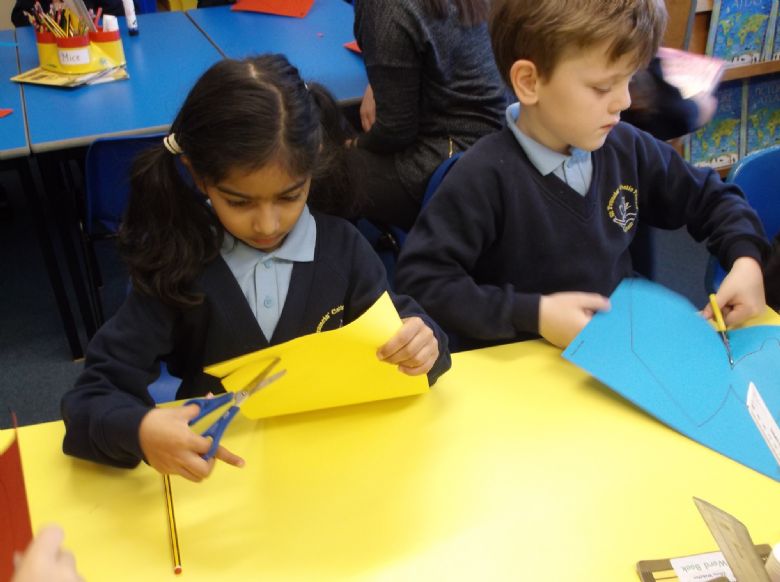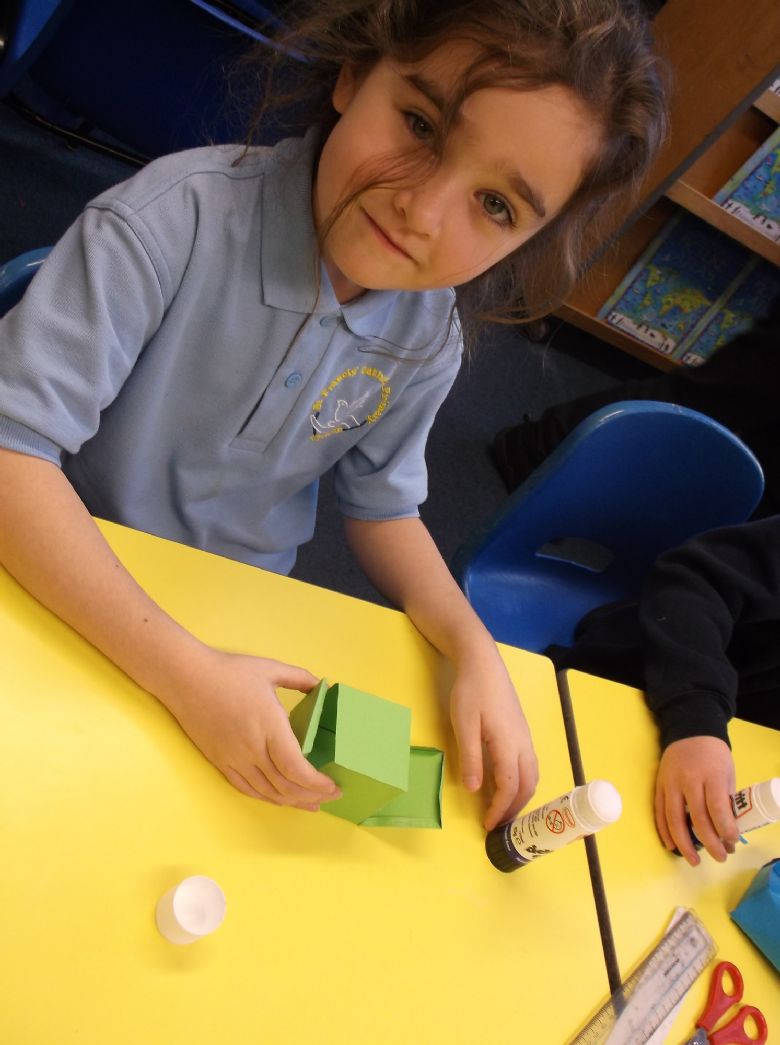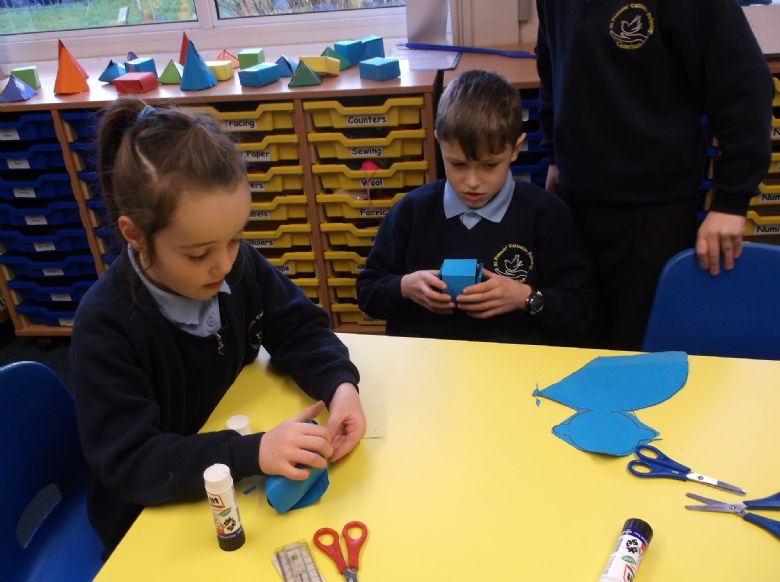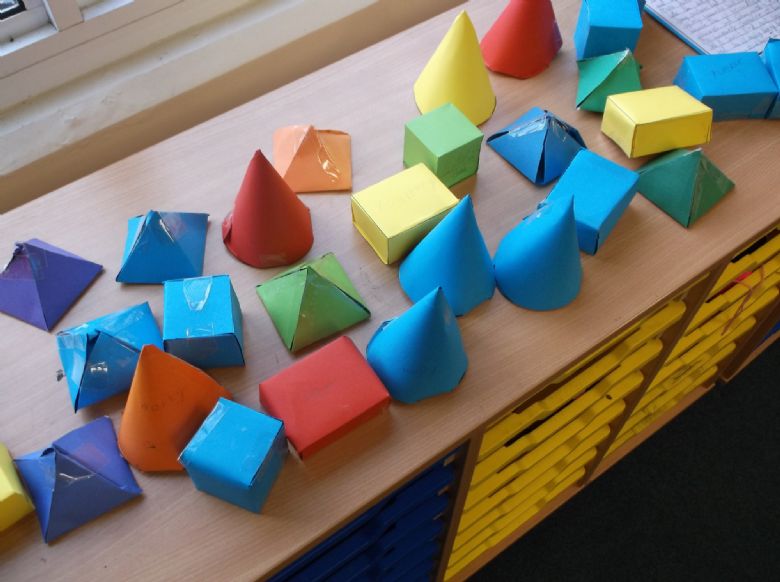 On Friday, a little earlier than it actually takes place we celebrated Chinese New Year. Reception, year one and year three all performed dances they had learnt in special classes and we all went along to watch.